If you haven't met Noah, click on the link below for some information about his amazing journey :
http://www.abc.net.au/catalyst/stories/2332949.htm
Our next Stampin' for Noah night is coming up later this month.
Here's what you missed creating if you didn't come along last month –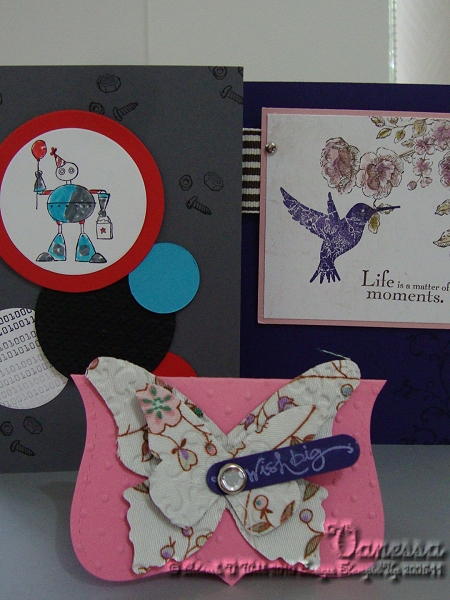 There will more great projects and prizes to be won to help raise funds for Noah to get a pool at our next Stampin' for Noah night :
Date – Wednesday 27th July
Time – 7-8.30pm
Place – Mine – details given at time of booking.
Cost – $20  (going directly to Noah's fundraising account with the Lion's Club)
RSVP – Essential (your committment is very much appreciated as spaces are limited)
Like to make a direct donation? You can do this at any time through Noah's Westpac account via the Lions Club –
Account Name : Noah Southall Project
Account Number : 20 8522
BSB : 032 686
Bank : Westpac
Thank you to everyone who has donated so far – we have raised over $300 towards Noah's backyard landscaping costs 🙂
I will keep you updated each month as the fundraising progresses!