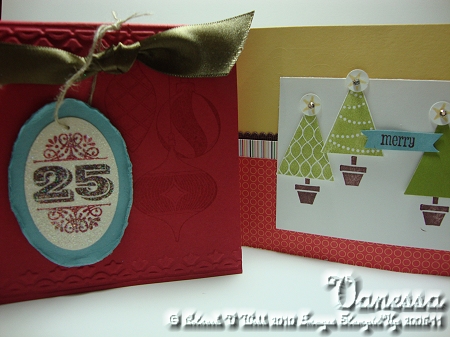 That is the name of a song …..right? Anyway…it's the song that I have in my head at the moment lol. I am not going to tell you how many days it is until Dec 25 (that would be way too scary!) but I will tell you how you can be better prepared for this year's Christmas season!
Come along to any (or all!) of my Christmas Stamp-A-Stack classes and get your cards made at a leisurely pace this year.
Dates and times are below and the classes are held mornings and evenings on a Monday at my place in Cordeaux Heights (details will be given at time of booking).
Dates (all Mondays) –
26th September 10.30am and 7.30pm
24th October 10.30am and 7.30pm
28th November 10.30am 7.30pm
12th December 10.30am or 7.30pm
Place – Mine!
Cost – $20 for 6-8 cards of 2 different designs each month. Light refreshments also provided.
Bookings are essential and your $20 payment is required one week prior so that supplies can be purchased and kits prepared.
If none of these dates and times suit you, I'm happy to bring the whole kit and caboodle to your place at another time that suits you and your friends :). Just call me on 4271 8121 or email me to book in a time and find out what you can receive for FREE….. just for being our hostess!