Gorgeous new products and stampsets await……and they are all FREE!
Simply place an order for $$100 before shipping  and one of these freebies is yours :).
To check out what all the fuss is about, just click on the pictures above and see all the  new goodies for yourself!
HOST a fun Stampin' Up! workshop with your friends during Sale-A-Bration and earn even more free products! In addition to fabulous hostess benefits, you'll earn earn a free item for every $100 you spend plus more when your sales total reaches $600.
JOIN my Stampin' UP! team now for just $249 plus get an extra stampset with your Starter Kit for FREE. Stampin' Up! have recently rolled out a new and improved career plan! It is now easier than ever to turn your hobby into a business with both new and existing demonstrators benefiting from fabulous new programs, bonuses, free product and substantial cash awards.
Contact me today – I'd love to talk with you some more about being part of something amazing – a journey that began 5 years ago for me. Contact me for a FREE information pack or to chat about any questions you may have…….why not start this year with a new career?
Here are a few more samples using the Sale-A-Bration items I've been playing with so far……….let me know which one you'd like me to demonstrate at your workshop!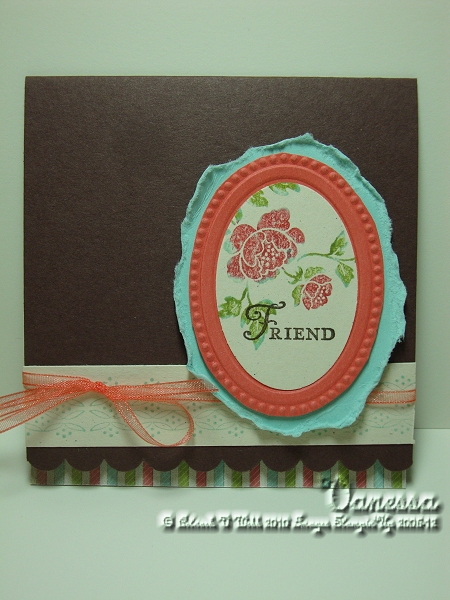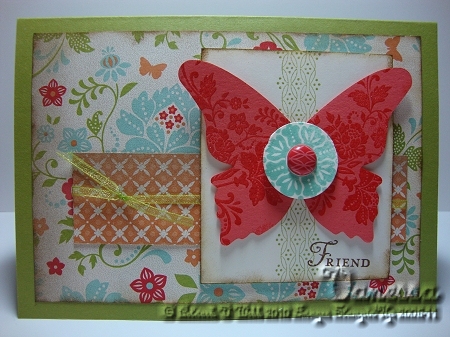 I created the cards above using the new Everyday Enchantment Designer Series Paper, Ribbon and Brad Pack and Fresh Vintage Stampsets (all pictured in the catalogue above) – you can earn these today for FREE.
If you would like me to send you a Sale-A-Bration catalogue please just email me and I'll pop one in the mail for you :).
I'll be back later with more great Sale-A-bration samples!