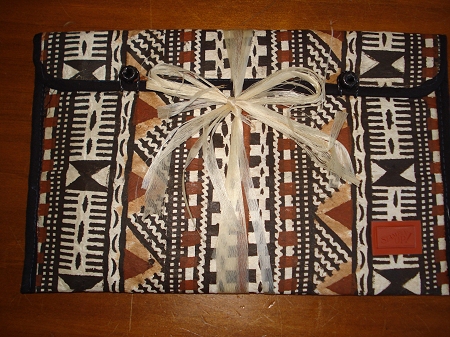 In just 2 days hubby and  I are off to Fiji for 5 days – courtesy of Stampin' Up!
Having been on several Incentive Trips in past years we know that we are in for a wonderful time of being spoilt and pampered. This week I will also be celebrating my 5 year anniversary since I joined the Stampin' Up! family……my, how that time has flown!  Thank you Stampin' Up! for the fantastic opportunity I have had to follow my passion and achieve some amazing things this past half decade! And …..Thank You to each one of you, my family, friends, customers, team members and blog readers for joining me on this journey. I'm looking forward to celebrating with a few cocktails when we arrive at the Sofitel Resort,  Denaru Island come Wednesday ;).  Here's to the next 5 Years and beyond!
The wonderful Event's Co-ordination team at SU! sent us our travel documents a couple of weeks ago in this cute little Fijian wallet (above).
Look what the label was made out of……..(apologies for my blurry photo!….I think I was so excited that my hand was shaking  as I took the pic lol)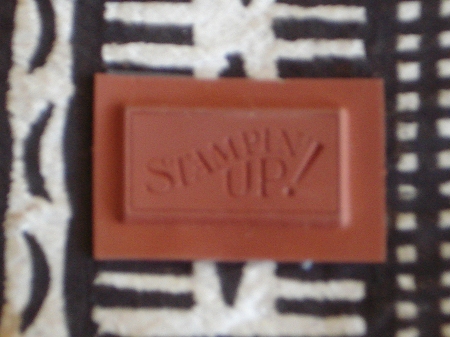 And inside……..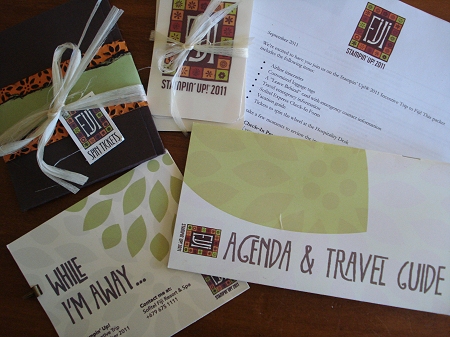 Our itinerary, Spin tickets for the prize wheel, luggage tags etc.
I'm looking forward to posting about all the adventures we will have over the next week…….and…….as this will be my last post before I return from Fiji, I'll leave you with a card that we created at one of my workshops this past weekend :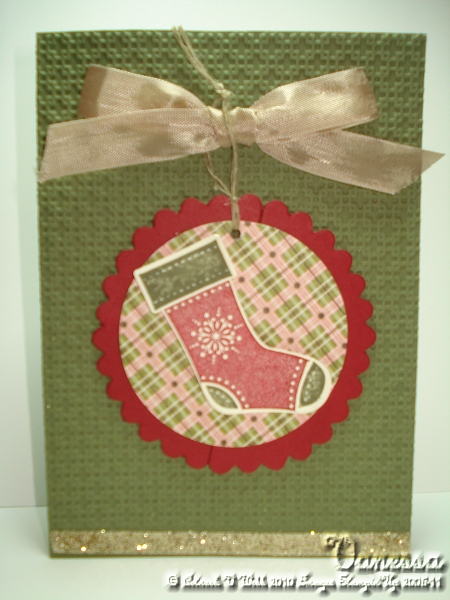 We used the new Stitched Stockings Stampset and Stocking Tag Punch – both pre-released for sale this month from the Summer Mini Catalogue (due out in December!)
If you'd like to learn how to make this card with me, book your workshop in before the end of October and you could earn both the stampset and punch for FREE.
Email me now before I head off for Fiji  Wednesday morning to grab one of my remaining workshop dates before they book out.
Back soon!