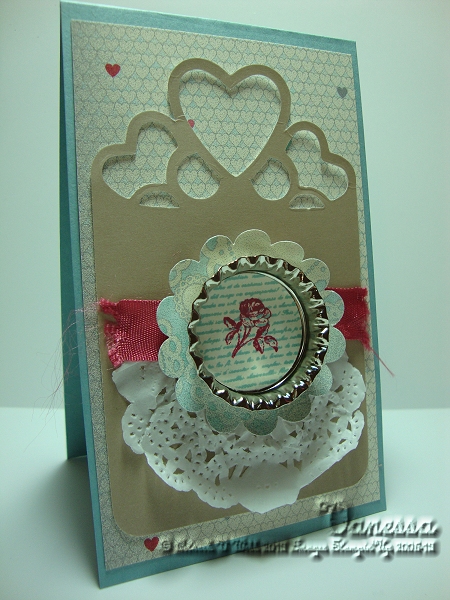 With the launch of a new catalogue, it's always hard to know which products to order first. Now you don't have to decide…….join in my shares and have it all to play with at a fraction of the cost!
I have just 8 spots for this share and it's open to anyone , anywhere in Australia.
Pay just $40 for a share in all of the new products below (save 3.37):
0.9m Flower Trim
8 Designer Builder Brads
2.3m Pink Pirouette/Rose Red 1 and 1/4" Two Tone Ribbon
2.3m Basic Grey/ Basic Black 1 and 1/4" Two Tone Ribbon
8 Soda Pop Tops (largest size shown in image above)
12 Hung Up Cute Clips
12 Elements Cute Clips
8 Basics Designer Buttons
Contact me on 0407 497 540 or email stampin@vanessawebb.net to be included in this round of shares!