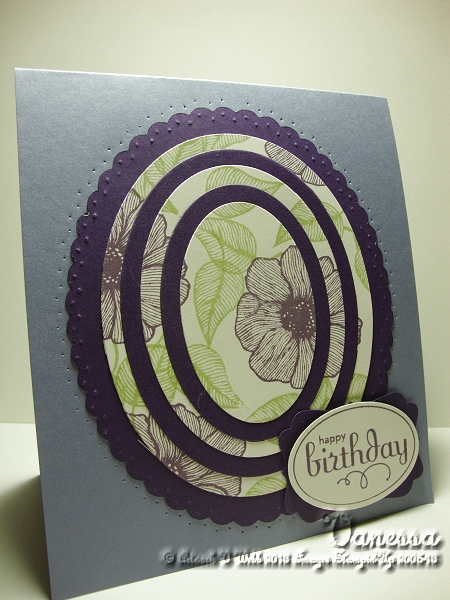 Whether you already own the Big Shot, or you are yet to cross it off your wish-list,  the Big Shot Club for you! If you'd like to learn more about how to get the most out of your Big Shot without having to attend classes, add to your collection of the awesome accessories available, earn hostess freebies without having a party and spread the cost of your accessories over the course of 6 months – then you'll want to join us for this next round of Big Shot clubs!
Here's what you'll get to choose over the 6 months (all page numbers relate to the current 2012/2013 Annual Catalogue, you may substitute items from the Seasonal Catalogue and also the NEW 2013/2014 Annual Catalogue when it launches in July):
 1 Embosslit – 20.95 value (p188)
 1 Embossing Folders Pack – 15.95 value (p188)
 1 Edgelits Dies pack – 16.95 value (p 190)
 1 Framelits Pack – 45.95 value (p 191)
 1 Sizzlits – 37.95 value (p191)
 And for the month that you are hostess you can choose:
 EITHER
 1 more Sizzlets – 37.95 value (p 191)
 and 1 Bigz L Die – 55.95 value (p 192-194)
 and 4 Single Embossing Folders – 4×13.95 value (p189) – 149.70 total value
 OR
 The Big Shot Machine – 149.95 value
 Total 287.45 value plus 14.37 shipping = $301.82
 You'll pay just $300 over 6 months* (*based on $50 monthly payment for local customers.)
 PLUS you'll also receive……………..
A free online BIG SHOT tutorial from me each month with easy to follow instructions and pictures

Hostess Benefits 1 month out of the 6 (a minimum of $50 to spend anywhere in the catalogues including your choice of the exclusive new hostess sets) You are welcome to hold a party with your friends the month that you are hostess and increase your hostess freebies that way too!
 The cost of the club is $50 per month  ($55 for customers not local to Wollongong to cover extra shipping costs).
 The first Club payment will be due Monday May 27th 2013. The other payments will be due on the following dates:
Monday 24th June
Monday 22nd July
Monday 26th August
Monday 23rd September
Monday 21st October
Like to be part of the club? Email me today for an application form and I'll reserve of of the remaining spots for you!