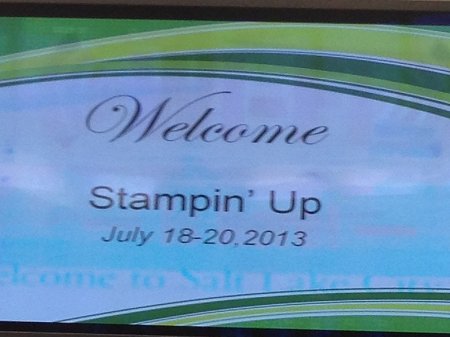 Arriving at Salt Lake City Airport we were greeted with these signs……..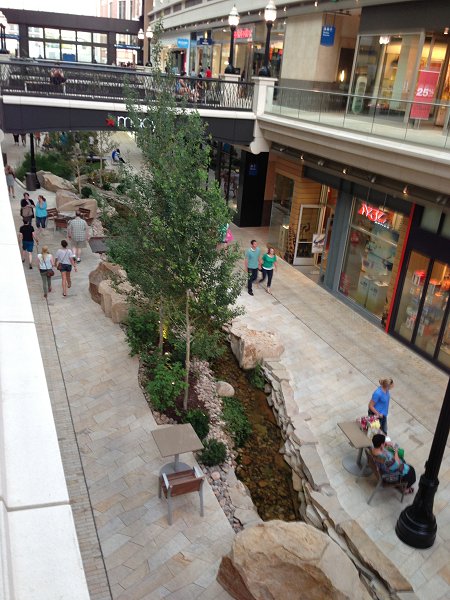 There was plenty of time throughout Convention for a spot of shopping at City Creek. The shopping Mall has a creek running through it and gorgeous gardens and fountains dotted everywhere…..a great place to hang out 🙂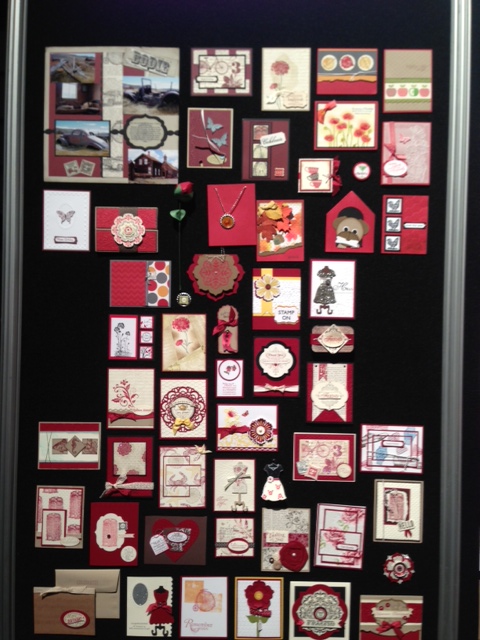 One of the many display boards at Convention……so much inspiration in one place!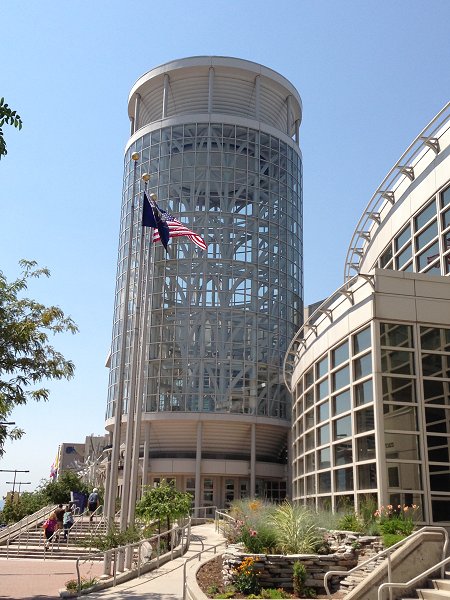 The Salt Palace Convention Centre in Salt Lake City (above)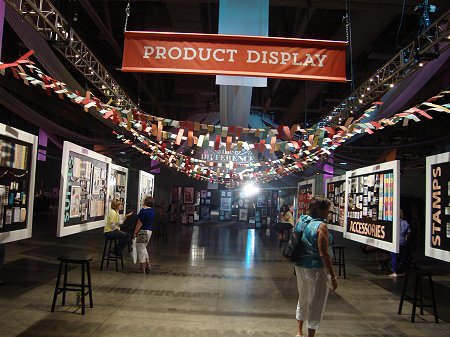 More products displays – the place was HUGE!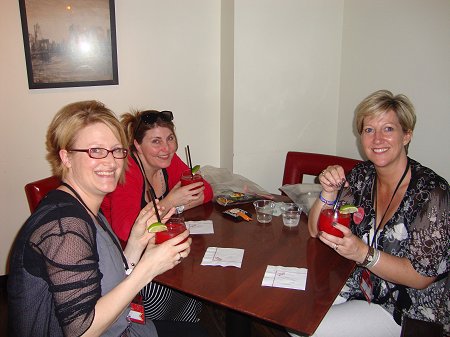 One of the best things about this trip was the opportunity to meet demonstrators from other markets – here I am with Linda Higgins (Australia) and Michelle Last (UK) – we are at the Bar in the Marriot drinking the Stampin' Up! signature cocktail  – just delish!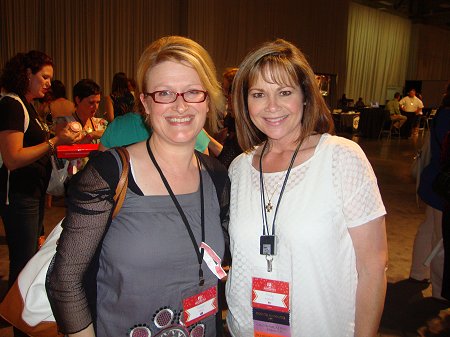 Meeting the delightful Becky Roberts (USA) -love this gal!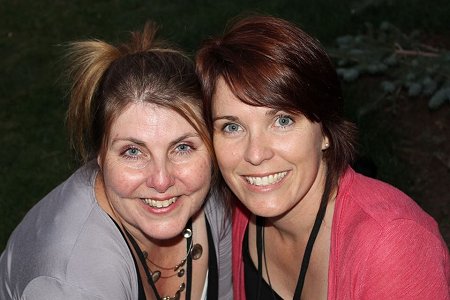 Sharing a room at the Plaza with these girls was a blast – even if we didn't get much sleep between us!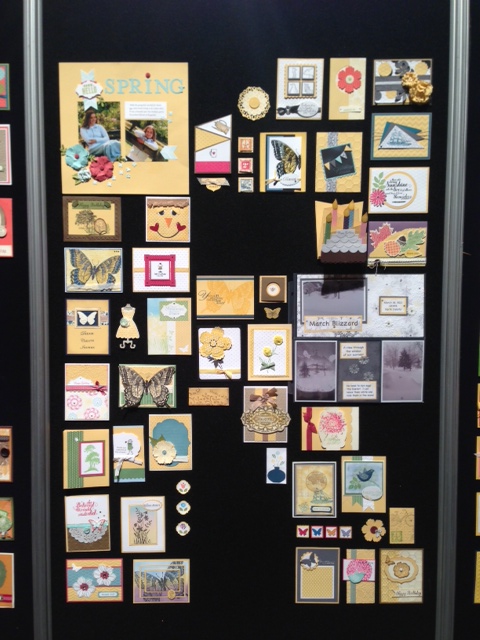 More inspiration boards……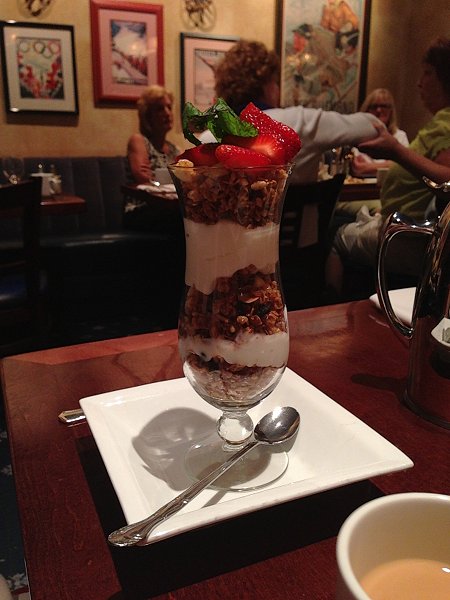 Our final breakfast – Muesli at the Marriot!
Then suddenly Convention was over and it was time for our holiday in Park City…….
Here I am sitting on one of the huge lounges at the St Regis which is where we stayed the next 5 days….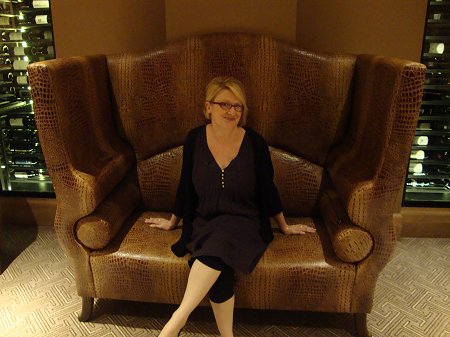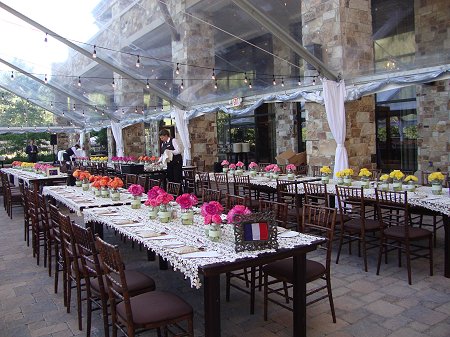 Tables set up for our welcome dinner…….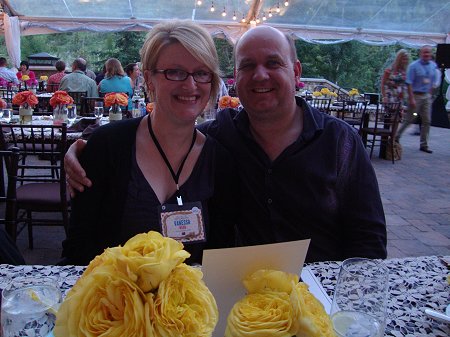 Simon arrived that day to share in the rest of the trip………everything that night was just perfect…..right down to the last detail.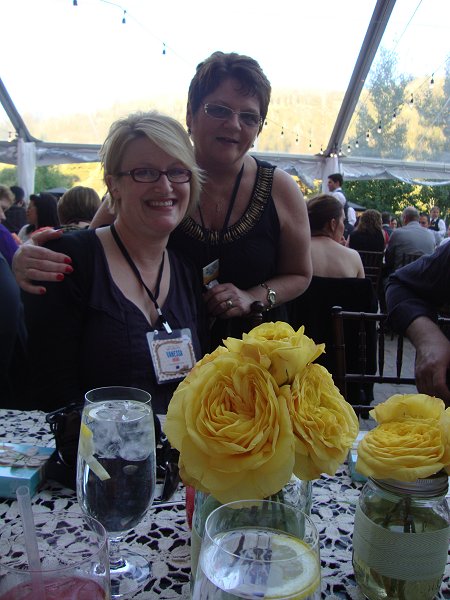 Me and Leonie 🙂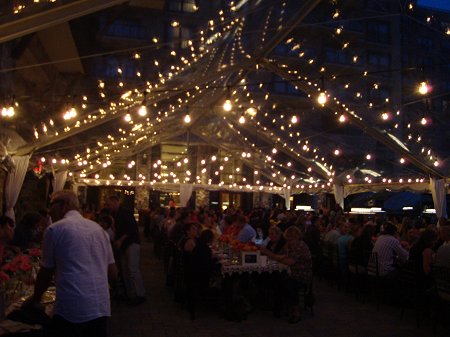 As the sun sank behind the mountains the marquee lit up……..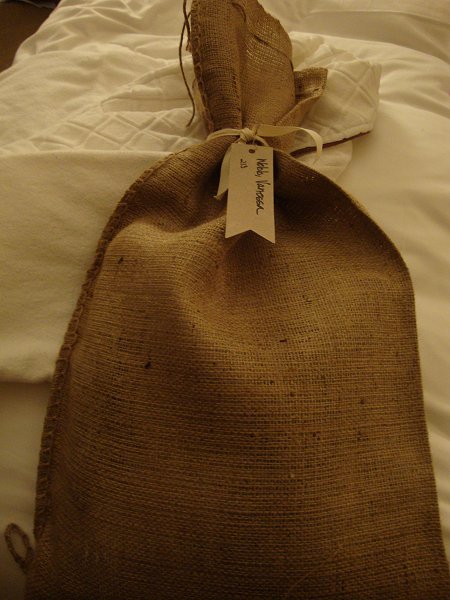 Every night we got back to our room to find a pillow gift……this one was full of new Stampin' Up! products (I can't show you that until next month!)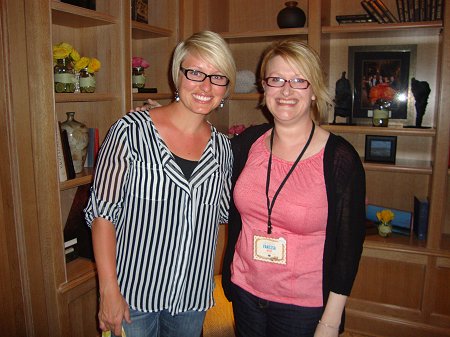 Finally got to meet in person the gorgeous Sara Douglass!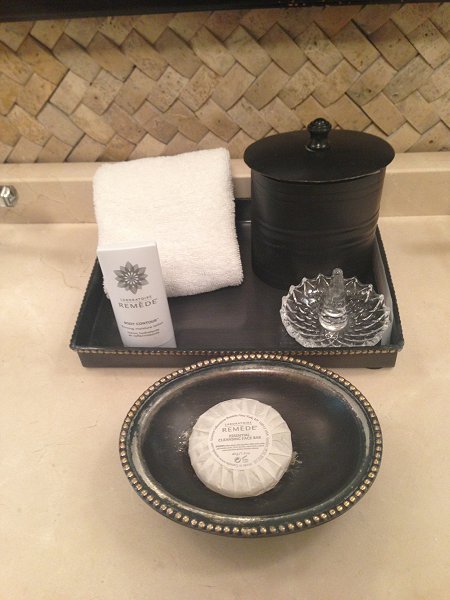 The St Regis was pure luxury……..from the superb food to the attention to detail in our rooms……we even had someone come in each night to turn down our bed and put our slippers out……sadly, he didn't make it back to Australia to continue this lovely little tradition for us.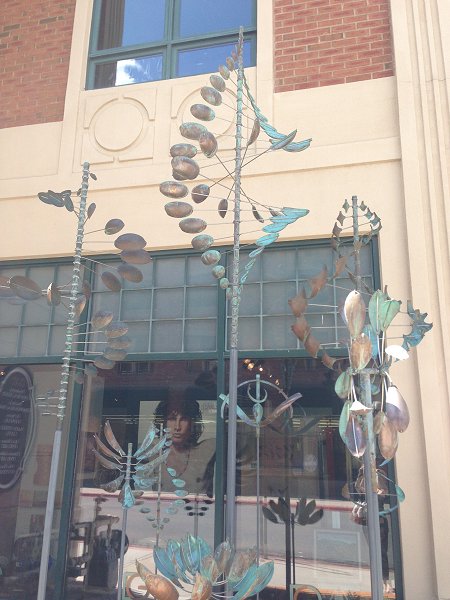 Although Stampin' Up! had organised som exciting adverntures for us (more of that  in my next post!) there was plenty of opportunity to explore the local township of Park City – here are some of the kinetic sculptures we saw around the town as we browsed the shops and restaurants in the main street.
I'll be back soon with more photos including some of our trip to Stampin' Up! home office, and our day trip to Kanab (where our stamps are manufactured!).