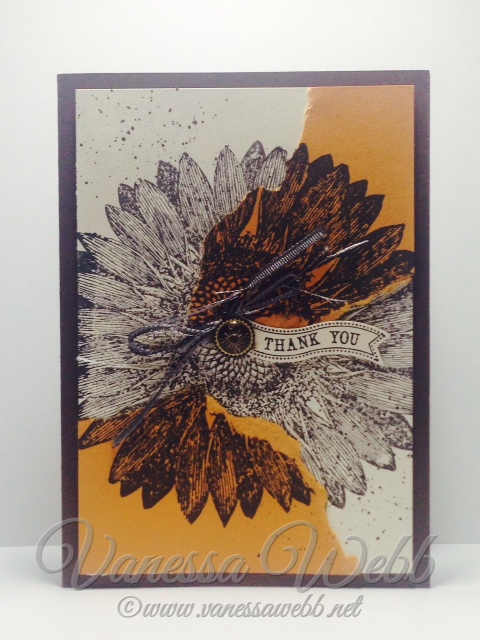 I'm stuck at home with the 'flu today…….sooooooo  I'm using the time to have a bit of a tidy up of my craft room and also sifting through my retiring card samples. The card above is a CASE of one that I saw in a Stampin' Up! Demonstrator magazine some time ago (I'm not even sure who the original artist is sorry!) but I LOVED the stampset and the layout…..and so I immediately added the Sunflower stamp to my next order LOL.
This is such a happy stamp and I've used it many times over…….I'm going to miss it!
Visit my ONLINE STORE to add it to your cart, it's available only until June 30……
123608 Sunflower clearmount stampset – 25% discounted NOW $18.71
128736 Sunflower woodmount stampset – $30.95
Okay…….. it's back to the craft-room  for me …….with my honey and lemon!