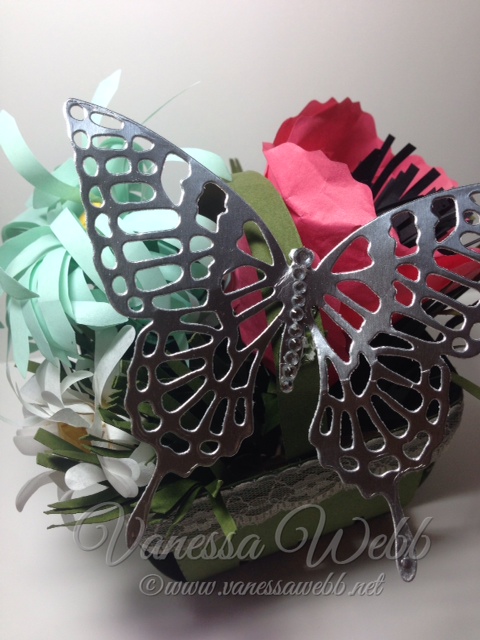 A sneak peek of just one of the items we'll be creating at our Mother's Day or any occasion gift classes this month!
Create something beautiful for someone special using the Build A Bouquet Project Kit from Stampin' Up!s Occasions Catalogue……
Dates and Times : Monday April 20, 10.30am OR Friday April 24, 7.30pm
Place : Mine! (details will be given when you book in)
Price : EARLY BIRD Special Price $45 when you book in and pay before April 15 (fee will be $50 after that date) Price of class includes the Build A Bouquet Kit and verbal instructions to create each of the 5 types of flowers in the kit, a decorative gift basket, gift bag, and coordinating card. You'll have lots left over to create more items at home.
You'll be using my Build A Bouquet Stamp set at the class to create your flowers.
Seats are limited to just 6 per class – email me on stampin@vanessawebb.net or SMS me now on 0407 497 540 to reserve yours!