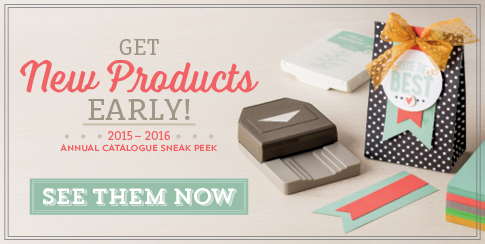 Join my team right NOW and build your Starter Kit filled with new products!
Start your new business with a swag of BRAND NEW Stampin' Up! PRODUCTS to show your friends, family and customers 🙂
As Demonstrators we don't have to wait for the official launch date of a new catalogue to get our hands on new products!
During the month or so before a catalogue launches, Demonstrators get to pre-order from a specially selected Sneak Peek List and the same applies when you JOIN the Stampin' up! between now and June 2nd …….you'll be able to order from that same Sneak Peek list for your Starter Kit – still only $169 for $235 product value!
If you are ready to jump right on in click
HERE
to join up now!
Got questions? Please feel free to contact me on 0407 497 540  to learn more about funding your hobby or running your own flexible home-based business.
Some FAQ's
What does it cost to join?
It costs $169 to join and after that you'll receive a 20% discount on all your personal orders. You can use your 20% commission on customer orders to pay for your own supplies. There are no ongoing memership fees.
Do I have to do workshops?
Not at all! Workshops are entirely optional and you are free to simply purchase for yourself at a discount or just sell to your friends and family.
Is there a minimum monthly sales amount required?
Stampin' Up! have a required quarterly minimum amount of $440 retail which starts in your first FULL quarter. Joining in May means your first minimum order amount is not due until September 30!
Are there penalties for "lapsing" as a demonstrator?
No penalties …..if you don't make your minimum one quarter, you'll be given an extra month's grace to make up the shortfall and then simply go back to being a customer again – no dramas.
Do people really make money doing this?
You can turn your Stampin' business into a full or part time job or simply let it remain a hobby for you…….the choice is yours. I make myself available to coach 1 on 1 and in groups regularly to help my team members achieve what they want with Stampin' Up! – whether you want to supplement or replace your current income I'll show you what simple steps to take in order to make it happen. Stampin' Up! have a new  and improved Compensation Plan launching in October….with even more ways to earn bonuses and rewards for sales and team building and mentoring.
I have been working as a full-time career demonstrator for the last 8 years and have a team of over 100  members Australia -wide who share ideas and inspriation (both business and craft oriented) in our online forum and at our regular monthly meetings for local demonstrators.
Last week at our Annual Stampin' Up! Convention I received a sales award for placing 3rd in Australia for Annual personal sales – thank you to all of you for making this possible! Here I am pictured on stage with Sara Douglass (SU!'s acting CEO) with the other top 5 sales achievers (Claire Daly, Pam Jorgenson, Tracey Penn, and Debbie Yeomans) :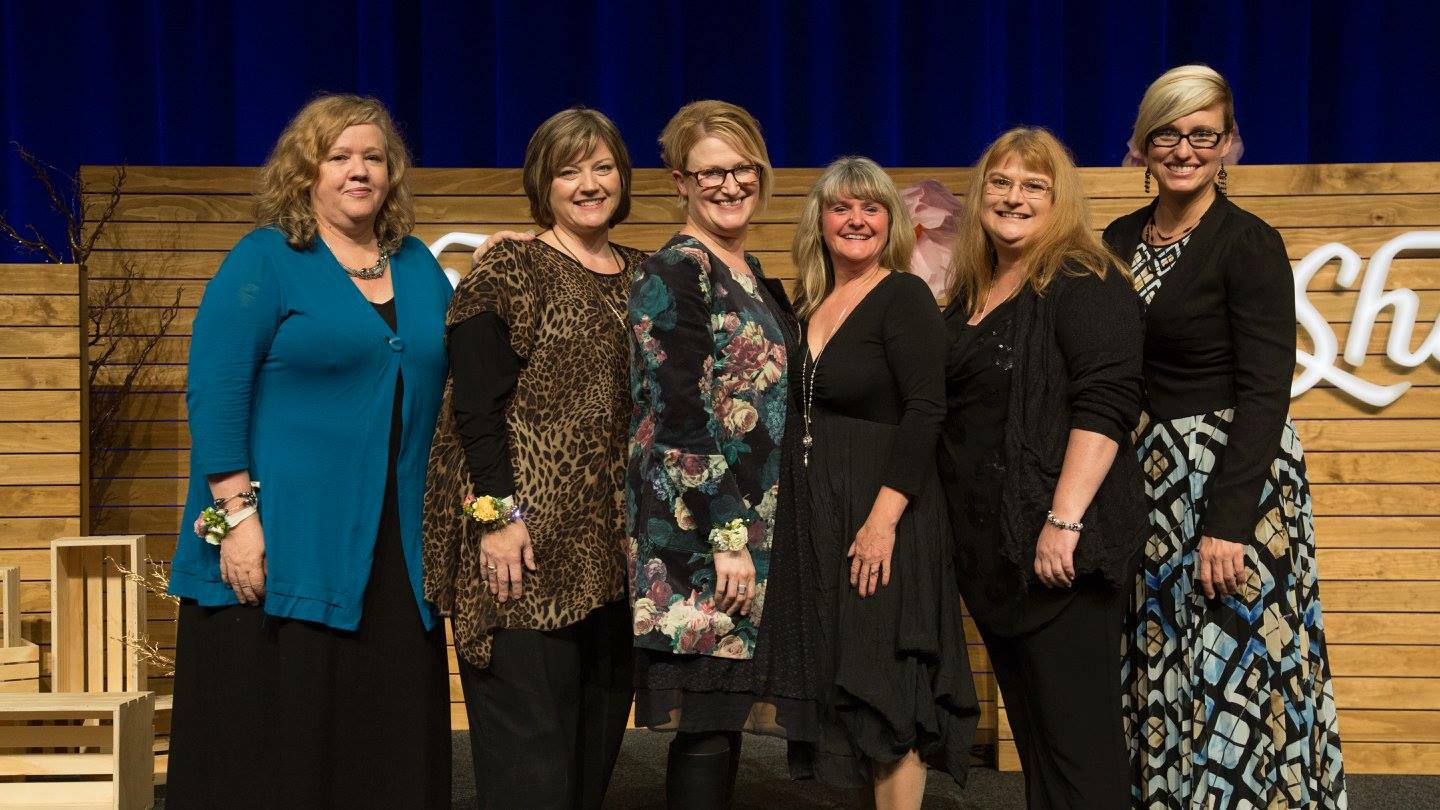 I also walked across the stage for my 1/2 Million Dollar Sales Milestone, The Annual Achievers Award and the Hawaii Incentive Trip which is happening this coming week ! Stampin' Up! has organised an all expenses paid trip for two for me and my guest and the other trip achievers staying at the Sheraton in Waikiki…..my 8th Incentive Trip with the Company.
I still can't believe I get paid to play with stamps ink and paper and I'd consider this a dream job for anyone who loves getting together with others and sharing their creativity.
Just some of my amazing Inky Fingers Team who came along to convention on the Gold Coast last week………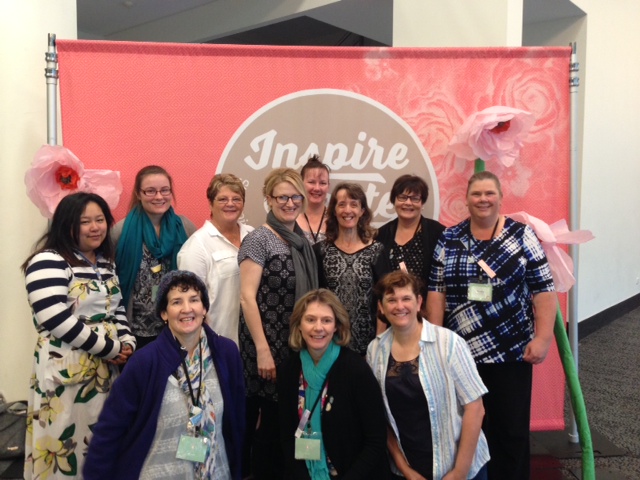 Choose from the following for your Starter Kit contents –
Ready to join the fun now? Click
HERE
to order your Starter Kit today!