Welcome to the Grand Vacation Achievers Blog Hop for August. The theme for the hop this month is Holiday Sneak Peek and we are all excited to share some projects using new products from the upcoming Holiday Catalogue! You may be starting from here at my blog, Vanessa Webb,  or may have come here from the previous person to me on the list. Please be sure to click the person after me to move along the blog hop. If you get off track at any time, the full line up below will help you move along from blog to blog.
I'm using one of my favourite new stamp sets in the catalogue – Lighthearted Leaves. It is one of the most versatile sets both in terms of the techniques that you can use with it, as well as all the occasions it can be used for.  It was the first set I added to my wishlist. I know I'll be using it many times over for when I need that perfect Masculine, Thank you, Thanksgiving, Sympathy, Christmas or Birthday card……the list goes on. So, let's just say….you'll be seeing much more of this stampset from me!
My card today could be a Christmas card……but then it could also be a Believe in Yourself, "You can do it" personal affirmation type greeting card. I know I really appreciate it when others send me a positive affirmation or a word of encouragement in the form of some happy mail……it often comes at just the right time too doesn't it? Right when you need it……somehow. And when I put it on display….it's there as a reminder to me every time I glance at it 😉
So here is my Sneak Peek creation :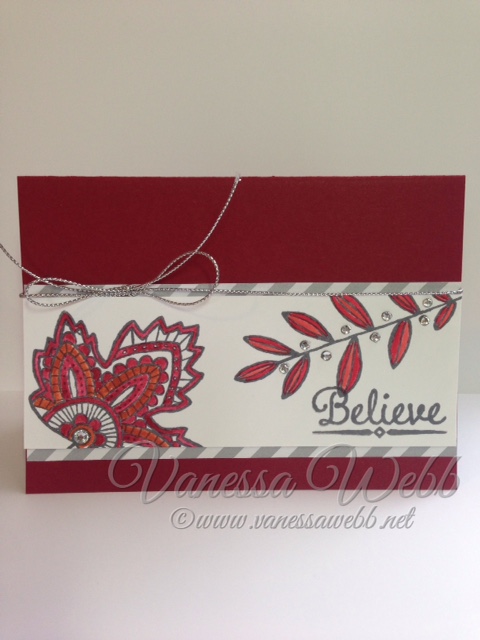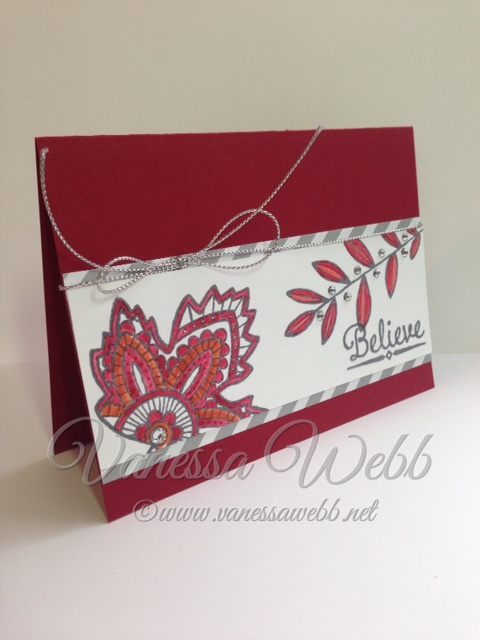 The new products I've used on this card are pictured directly below with direct links to my Online store.
      Two new items pictured from the up-coming Holiday Catalogue : NEW Lighthearted Leaves Photopolymer Stampset and  NEW Silver Cording Trim (also comes in Gold), NEW Basic Gray Archival Stampin' Pad – Permanent ink perfect for watercolouring techniques.   Other items used (click on the image to see it now in my Store) :
The new Holiday Catalogue will go live on September 1st and you will be able to shop HERE as soon as it does! Thanks for taking part in our blog hop. With so many amazing ideas and inspiration you won't want to miss one! Remember you are currently visiting Vanessa Webb, so please check the blog hop line up below and click the next on the list.       ATTENTION LOCAL CUSTOMERS – you still have time to book in to my Holiday Catalogue Launch – Saturday September 5, 3-5pm, my craft studio, just $10. Message me 0407 497 540 for more details, to reserve your seat or to request a catalogue. Check out my Facebook business page HERE for lots of inspiration, information about upcoming classes and special offers too.