Welcome to our Grand Vacation Achievers Blog Hop. Our previous blog hops included those who had achieved the Hawaii Grand Vacation I'm so excited because this hop now includes world -wide achievers who have earned Hawaii, Madeira and the Mediterranean! Septembers theme is Remember to Give Thanks.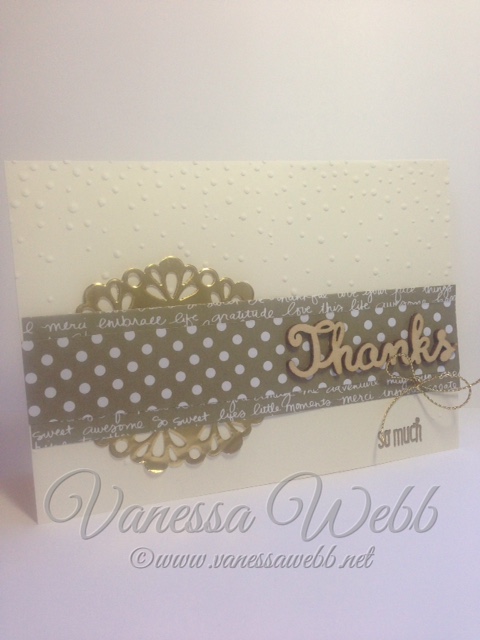 I kept my creation pretty simple as I needed to make a few of this particular design for my lovely workshop hostesses, and customers who ordered Online with me last month. I think it's always nicer to receive a hand-made card in the mail instead of a bill don't you? I particularly wanted to play with ways to use the new Holiday Catalogue products for projects other than Christmas…….I think the Softly Falling embossing folder is one I will use all year 'round.
Below is the  list of ingredients I've used to create my card (clicking on each image takes you straight to my store to browse the catalogues and  other products in there as well as add them to your shopping cart to be shipped direct to you anywhere in Australia).