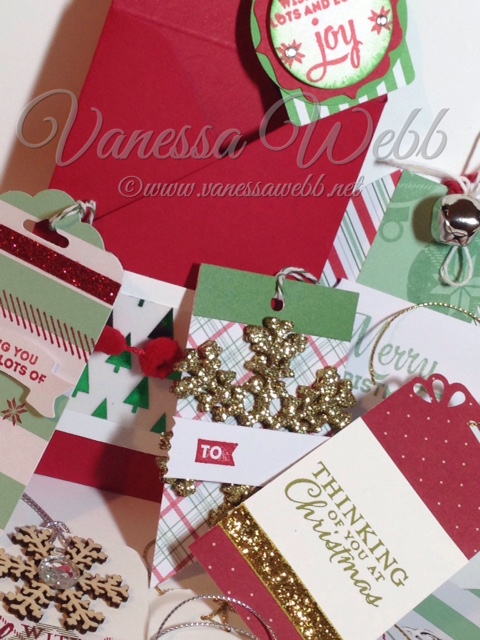 In this class we'll be using the "Oh What Fun Tag Project Kit" in new and different ways to create 10 tags – and a coordinating pouch! Keep your tags to use yourself or give them away as a gift before Christmas.
Date : Monday 16th November
Time : 7.30pm
Place : Mine! (Details given when you book in)
Cost : $ 25 Class only (all materials suppied to create 10 tags plus pouch)
OR
$55
Includes the "Oh What Fun Tag Project Kit" plus extra materials to create 10 different tags. Create 20-25 more tags at home with your kit and the ideas you've been inspired by in the class.
Contact me on 0407 497 540 today to book a seat for yourself and a friend.
Can't make it to the class? The Tag Kit comes with full instructions for you to create your Christmas tags at home (each kit makes 30 tags) , in plenty time for your Christmas gift wrapping. Order your Tag Project Kit in
my Online store
today using the item code 139602 or search by the description "Oh What Fun".