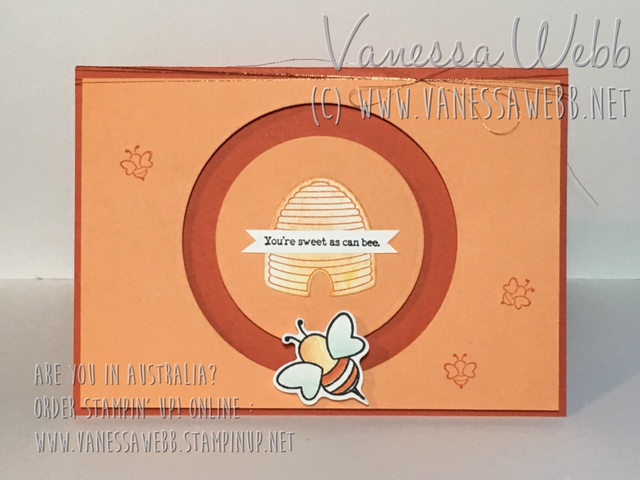 Another Spinner Card today…….this time with a circular mechanism!
I forgot to mention in my last post that A. I use 18mm washers for my Spinner Cards and B. There is a helpful video available from Stampin' Up! that you can view HERE which explains how quick and easy it is to put these cards together 🙂
I've also used some water-colouring and sponging on this card to add a bit of extra dimension.
Here's what I've used to create my Honey Bee Spinner card (all available from my Online Store) –
Product List