On this month's Blog Hop I'm sharing just some of the highlights of our amazing Cruise around the Mediterranean with Stampin' Up! Looking through my camera roll, I think the pictures tell the stories (they certainly let me know that I am obsessed with food, flowers and doors!). Needless to say we once again felt very much appreciated and incredibly spoilt on yet another trip of a life-time with this amazing company and  I truly feel very blessed looking back on all these experiences! Enjoy!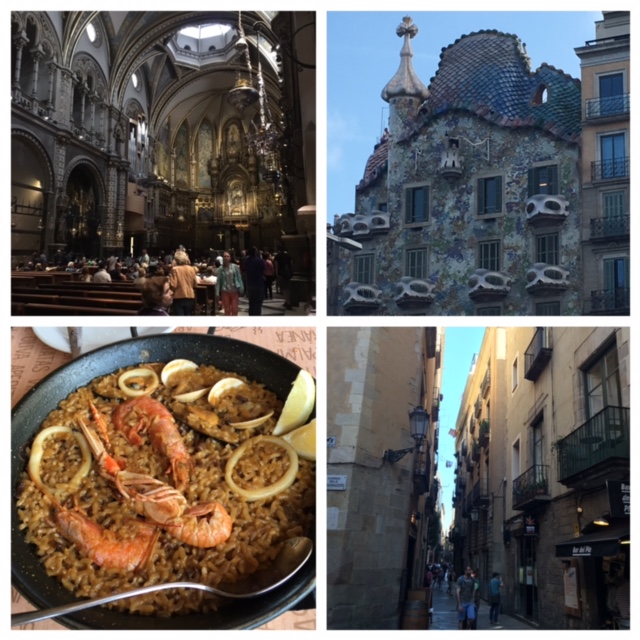 Our first experience of Barcelona! What an amazing city…..so full of history and amazing things to see. We  were able to spend 3 days there before our time with Stampin' Up!…..just enough time to know that we wanted to go back one day and explore some more!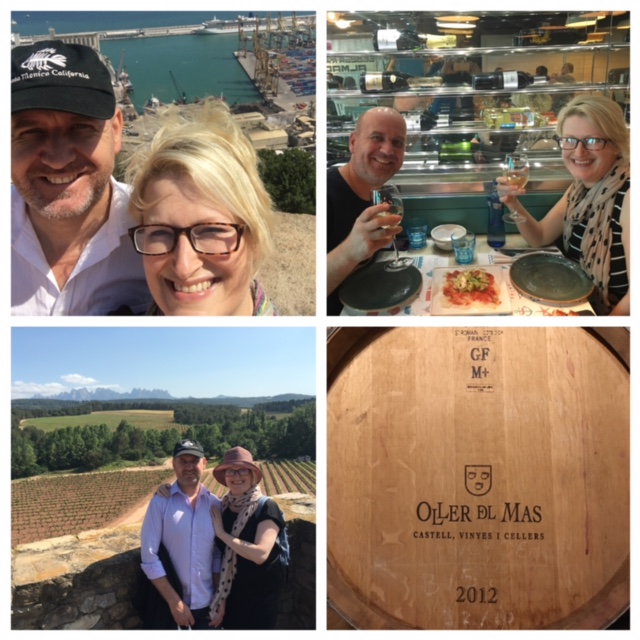 A wine tour in the local country-side, exploring the Gothic quarter and castles in and around Barcelona – magic!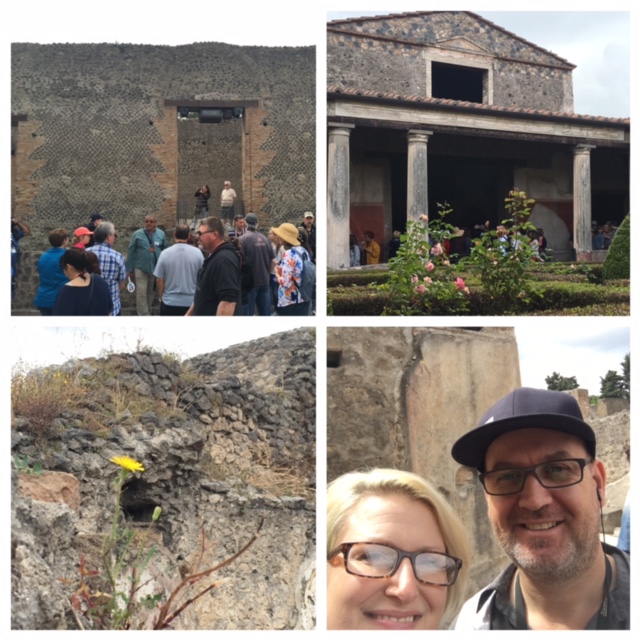 Pompeii – an amazing place to experience first-hand! Walking around streets that are thousands of years old certainly gives you perspective. The atmosphere there is electric and we felt the weight of the things that had happened there and the importance of it's discovery so many centuries later.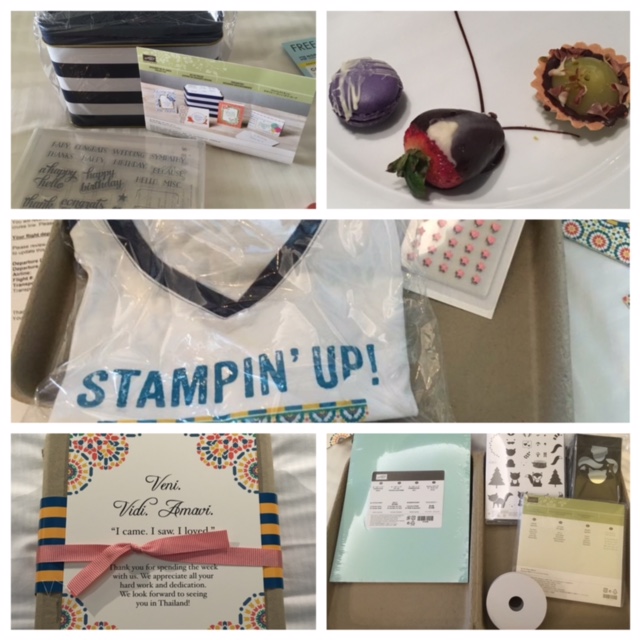 Pillow Gifts! I always joke that I need to bring another suitcase on Stampin' Up! trips because we get so many pillow gifts :). This time our daily/nightly gifts literally filled an entire suitcase…….no kidding! Stampin' Up! were so very generous to us ……each day of the trip we received either a swag of Stampin' Up! products (usually an entire bundle of suite from the new catalogue!) or a beautiful handbag…… or tickets to one of the shows on the ship. Spoilt!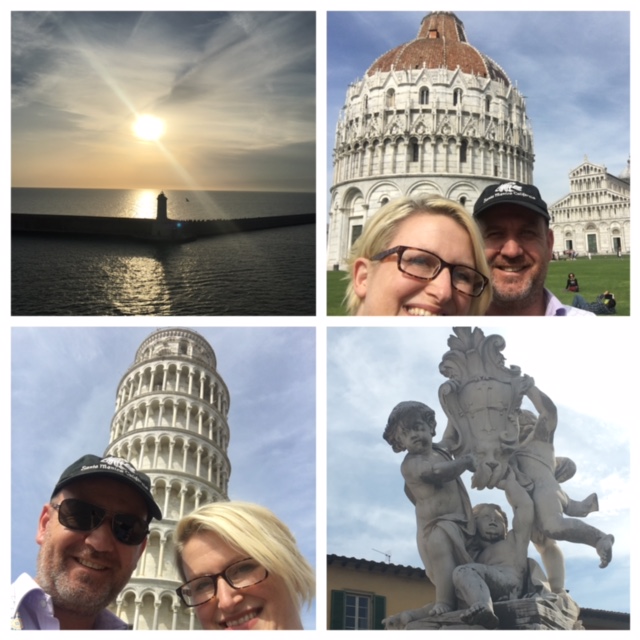 Pisa! It's always a pinch yourself moment when you get to visit an iconic place such as this! It was also surprising how big the surrounding buildings  are compared to the Leaning Tower itself. Love having the pics to prove I was actually there 🙂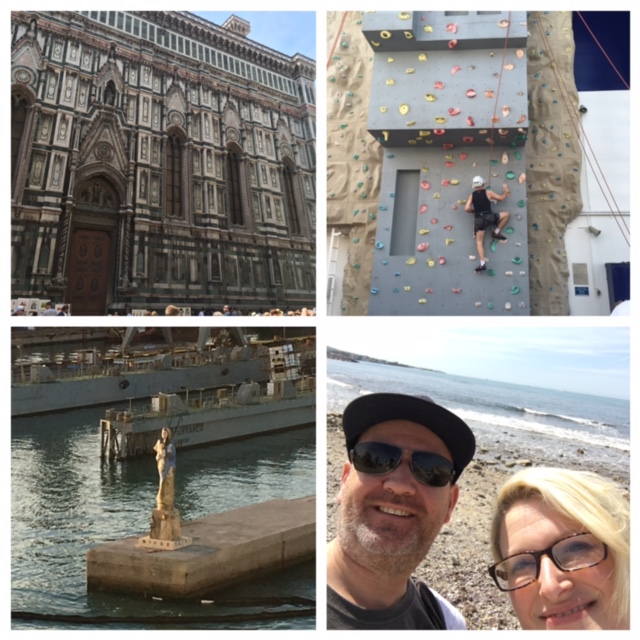 Florence! Completely gorgeous at every turn………loved exploring the streets there once again since I was there 25 years ago! I snuck in another highlight here too from our ship the Norwegian Epic……which had a climbing wall and 3 water slides on it! I only tried out one of these…….can you guess which?
Cannes and Nice! Where all the cool people hang out 😉 Great atmosphere, great food and great company! We spent the morning exploring Nice (a famous holiday destination of the rich and famous)…..and the afternoon wondering the streets of Cannes……magic!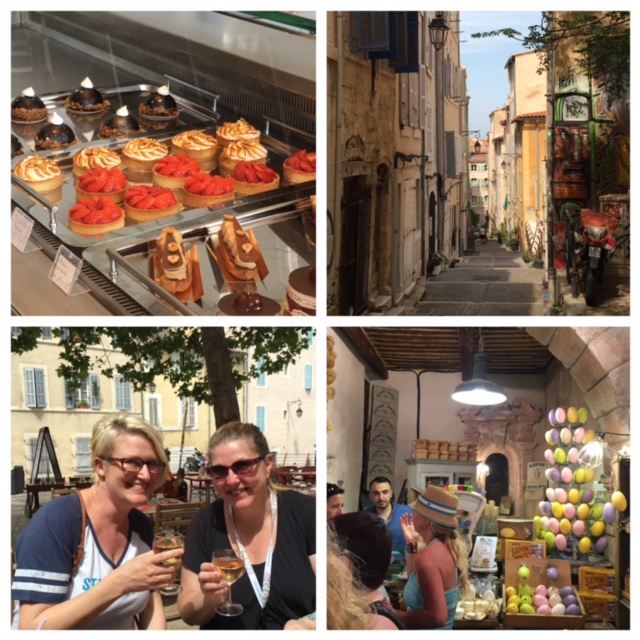 Marseilles! What a gorgeous seaside town full of surprises! One of the unexpected surprises was stumbling upon a little corner store which was a soap shop and factory. the food was also a highlight…..I even impressed myself ordered my 4 cheese crepe in French lol
I have to say though, that the highlight of any trip for me is getting to spend time with some amazing people! This year I was thrilled that two of my Inky Fingers team members were with us on the trip – so excited for you Roz and Leonie! And of course sharing some once in a life-time experiences with my hubby, Simon 🙂
Thank you for letting me share just a few snippets of our incredible trip with you……I'm already looking forward to our next  Stampin' Up! adventure – Thailand in 2017!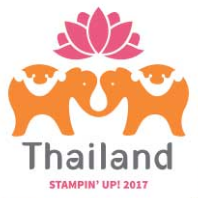 Follow my BLOG – don't miss a thing!
Visit my Online Store to browse and shop the Retiring List and more!
Click to view the PDF of the new Catalogue
SHOP NOW : www.vanessawebb.stampinup.net
Contact me SMS 0407 497 540 to request your own copy (Australian residents only).
Sign up for my newsletter to get regular updates and new catalogue announcements!
Subscribe to Vanessa's FB feed to see what I get up to in my studio – exclusive samples, videos, Give-aways and more!
Follow me on Instagram for more fun and creative inspiration, search "STAMPINNESS"……see you there 🙂
Got $235+  Stampin' Up! on your wishlist?
Want to receive product for FREE ?
Join Stampin' Up! before the end of June and get $235 worth of Stampin' Up! products for $169 PLUS:
Choose 2 EXTRA stamp sets to any value – for FREE!
(That's a potential extra $174 extra value for the same price of $169!)
Choose NEW catalogue products in your Starter Kit
Receive a case of NEW catalogues in your Kit
PLUS get…….
Business supplies
Access to my exclusive Inky Fingers online group – heaps of support, business ideas and creative inspiration
Future discounts on all  your orders
FREE shipping on your Kit
HURRY – off ends June 30th 2016!
No "selling" necessary. Contact me to find out how you can fully support your crafting hobby or turn it into a part or full-time income email stampin@vanessawebb.net or SMS/Phone Vanessa Webb: 0407 497 540
Click HERE for the Kit order details and to join now!