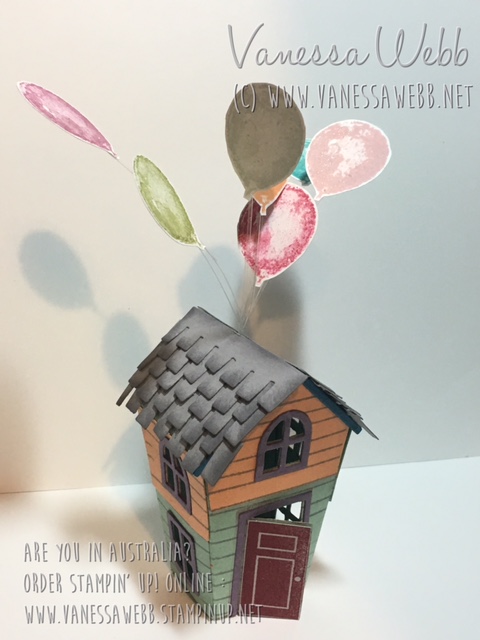 I have a slight addiction to this new Bundle………so many cute options! Get ready to see many more creations …….thinking outside the square……using it to create dog kennels, windmills……..even a Halloween themed coffin for  Dracula…….the possibilities are endless!
As I was attaching the bats to my Halloween inspired house, I thought about the house from Up! and the balloons suspended from the roof………..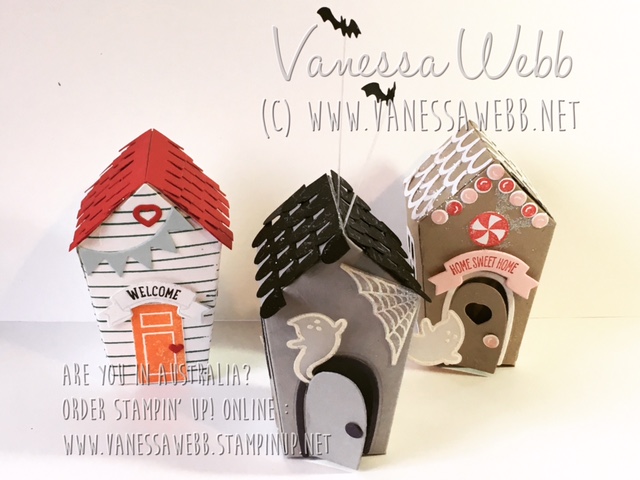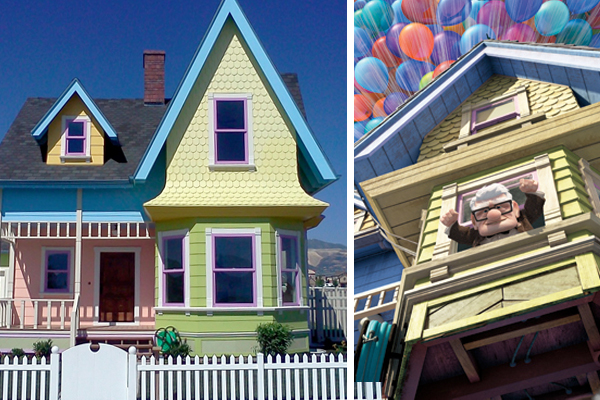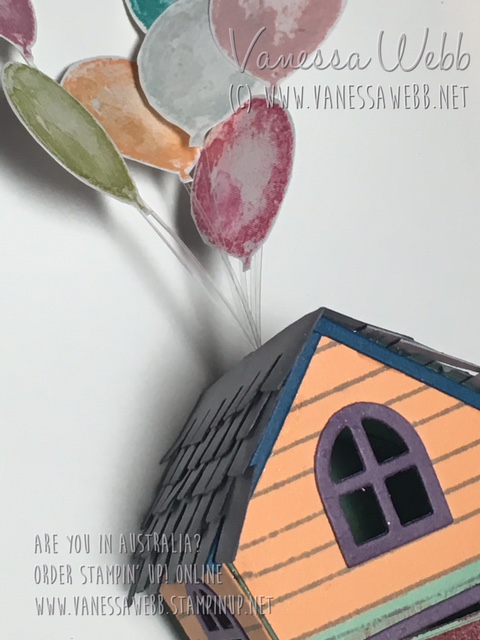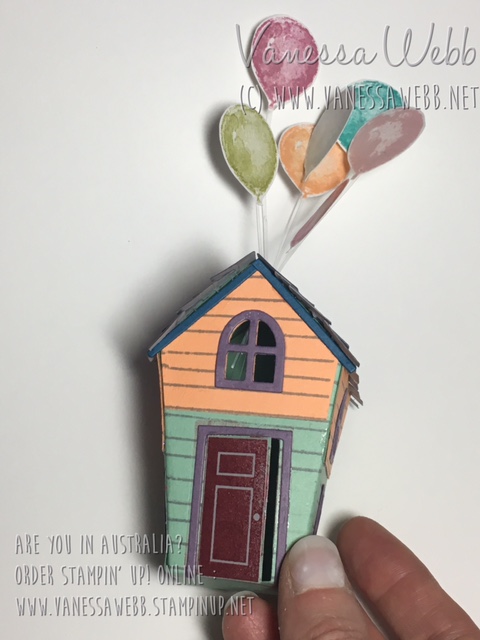 I've used the colours of the original house as inspiration for my version…..but it's the balloons that give away it's true identity…………
TIP #1 : I've used Window Sheets to create the "string" for my balloons, using a guillotine – style cutter I cut them super-narrow so they are still strong enough to hold up the balloons but not too thick to be too obvious.
TIP #2 : The roof is held together with glue dots, the balloon strings are wedged in the top and help with Glue Dots also.
TIP #3 : Add dimension to the roof shingles by sponging with Basic Gray Ink using the Sponge Daubers
To watch a video with hints and tips on how to use your Home Sweet Home Thinlits click on the image below :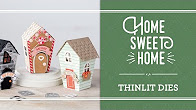 Product List
Follow my BLOG – don't miss a thing!
Follow my videos on Youtube!
Visit my Online Store to browse and shop the Catalogue, Clearance Rack and more!
Click to view the PDF of the new Catalogue
SHOP NOW : www.vanessawebb.stampinup.net
Contact me SMS 0407 497 540 to request your own copy (Australian residents only).
Sign up for my newsletter to get regular updates and new catalogue announcements!
Subscribe to Vanessa's FB feed to see what I get up to in my studio – exclusive samples, videos, Give-aways and more!
Follow me on Instagram for more fun and creative inspiration, search "STAMPINNESS"……see you there 🙂