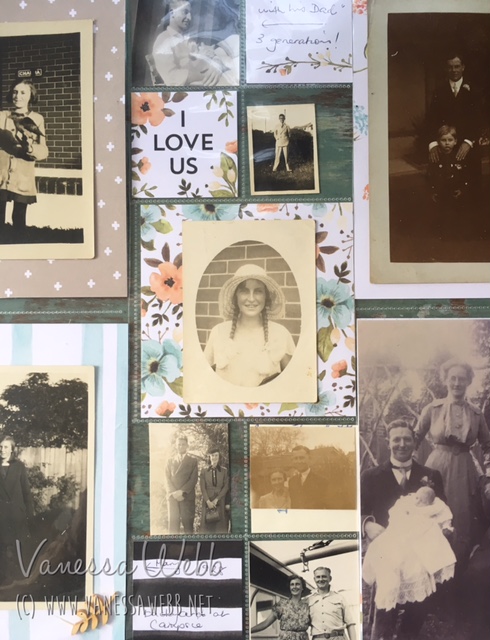 Recently my Mum brought over some shoe boxes filled with old family photos, some of which had never been in albums. We sat and went through them together, reminiscing and sharing stories and memories. Such a treasure-trove of family history some going back several generations! Most of the photos had inscriptions which then made it easier to pair each one with some journaling and a (rough) date.
One thing I love about looking through old family history and photos is being able to recognise the common traits : physical/personalities/gifts and abilities/passions…..even fashion tastes in my ancestors, in myself and in my own children!
Family resemblance can certainly make you do a double-take……..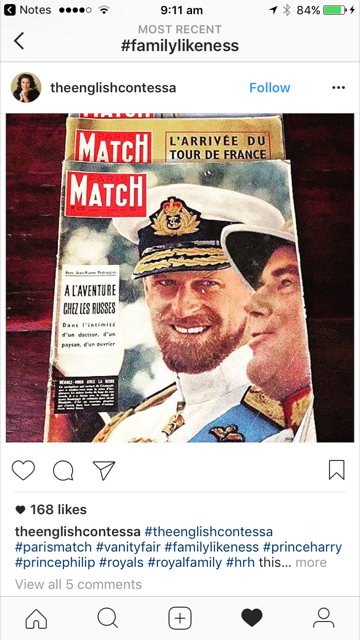 This one (my "girlie" girl) most definitely has her Great Grandma's eyes…..and often wears her hair the same (2 plaits at the side)…..not sure if Great Grandma ever had purple hair however!
In our class this week, we learned how to use undeveloeped negatives in our pocket pages as well as how to preserve damaged or incomplete photos…….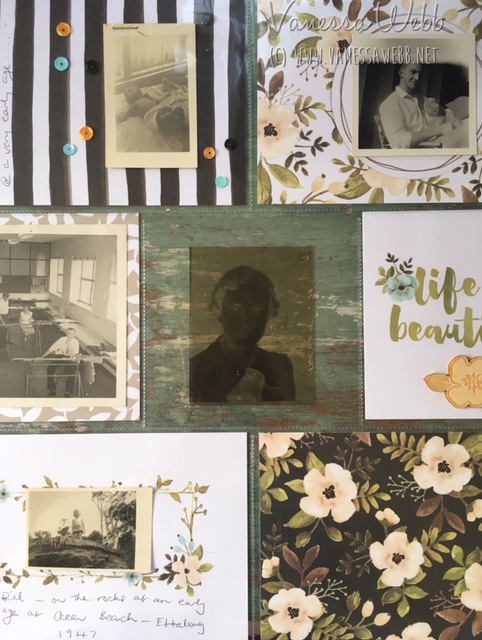 Product List
Project Life Classes
PL classes run every month. The dates for the next 5 month's are as follows (all Tuesday evenings – starting 7.30pm):
February 28
March 21
April 18
May 30
June 27
Option 1 – $5 BYO Project Life Cards, Pocket Pages and Accessories (along with your photos). Use MY stamps, ink, tools.
Option 2 – $20 includes 12×12 pocket page with cards and accessories to complete a double-sided layout. Use MY stamps, ink and tools. (just bring your photos)
Option 3 – Class is FREE when you purchase Hello Lovely Project Life Card Collection and Accessory Pack for $62.48
Payment due one week prior to the class so that supplies can be organised.
Book in and request your option for the next class NOW – SMS 0407 497 540
Follow my blog by clicking on the button to the right – don't miss a thing!
Follow my videos on Youtube!
Visit my Online Store to browse and shop the Catalogue, Clearance Rack and more!
Click to view the PDF of the new Catalogue
SHOP NOW : www.vanessawebb.stampinup.net
Contact me SMS 0407 497 540 to request your own copy (Australian residents only).
Join my Stampin' Up! Community HERE.
Sign up for my newsletter to get regular updates and new catalogue announcements!
Subscribe to Vanessa's FB feed to see what I get up to in my studio – exclusive samples, videos, Give-aways and more!
Follow me on Instagram for more fun and creative inspiration, search "STAMPINNESS"……see you there 🙂