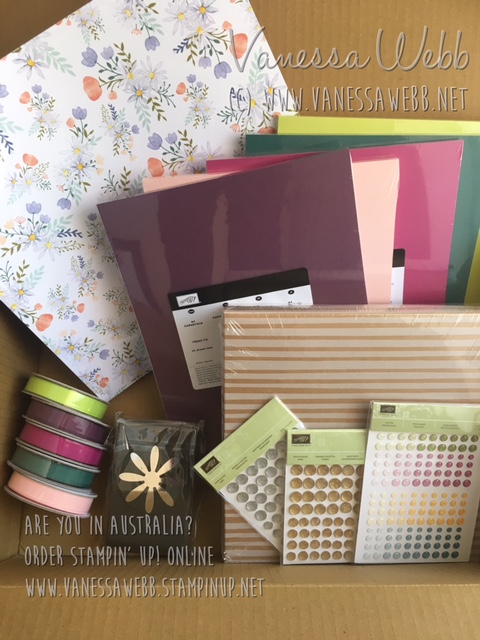 May is a great month to be a Demonstrator – we get to choose from a range of the new products EARLY in preparation for the new catalogue when it launched June 1!
The good news is that new demonstrators joining this month can pre-order from the new catalogue too! Contact me (SMS 0407 497 540) for your copy of the new catalogue as well as a list of products that you can choose for your Starter Kit this month.
You can also choose any currently available items (click on the catalogue links below),
Retiring List
as well as items from the
Eastern palace Suite Bundles
 to create your very own, completely customised Starter Kit!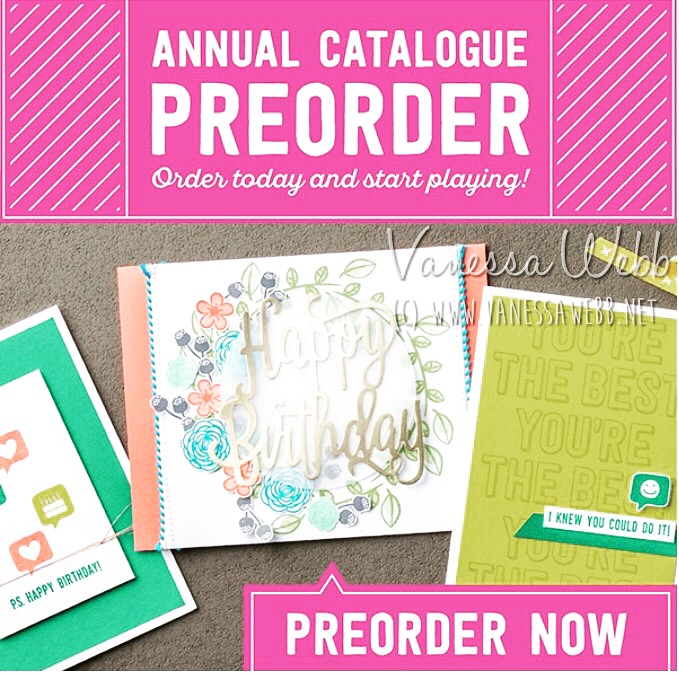 Pre-ordering the NEW products as part of your Starter Kit gives you the BEST deal on your pre-order!
Here's what you can choose from ……….
Product List

* Choose up to $235 worth of product (shipping on the kit is FREE)
* Kit can combine Occasions Catalogue, Annual Catalogue, Clearance Rack, NEW Catalogue Pre-order and pre-released Eastern Palace Suite
* Get future discounts on your Stampin' Up! orders – earn up to 40% commission on personal purchases and customer sales (see Career Plan for details)
* Get access to future Catalogue pre-orders
* Get 2 boxes of catalogues in your order
* No selling necessary…..share with your friends, be your own best customer or turn your hobby into extra cash – it's up to you!
Other perks include :
Access to the Stampin Up Demo Website – packed with ideas, video trainings, webinars, techniques, tutorials and more.
Access to Stampin' Connection – Stampin' Up's exclusive online community for demonstrators only.
Free Trips! Every year you are eligible to earn Stampin Up's Incentive Trip
Flex Points – Like your "Credit Card Miles" You get to pick FREE items (product & more) each quarter depending on your sales.
Free Catalogues every time they are released – see and pre-order from the catalogues before customers do!
Free magazine – Receive our Stampin' Success quarterly magazine – includes great tips & techniques!
Be part of our Inky Fingers Group and have access to our Team Facebook page for ideas, inspiration and tips
Click HERE to browse and shop my Online Store!
Want to know what's still available from the Retiring List? Simply search for the product in my Store by item code.
Follow my blog by clicking on the button to the right – don't miss a thing!
Follow my videos on Youtube!
Visit my Online Store to browse and shop the Catalogue, Clearance Rack and more!
Click HERE to view a copy of the current Occasions Catalogue
Click to view the PDF of the current Annual Catalogue
SHOP NOW : www.vanessawebb.stampinup.net
Contact me SMS 0407 497 540 to request your own copy (Australian residents only).
Join my Stampin' Up! Community HERE.
Sign up for my newsletter to get regular updates and new catalogue announcements!
Subscribe to Vanessa's FB feed to see what I get up to in my studio – exclusive samples, videos, Give-aways and more!
Check out my Pinterest pages.
Follow me on Instagram for more fun and creative inspiration, search "STAMPINNESS"……see you there 🙂