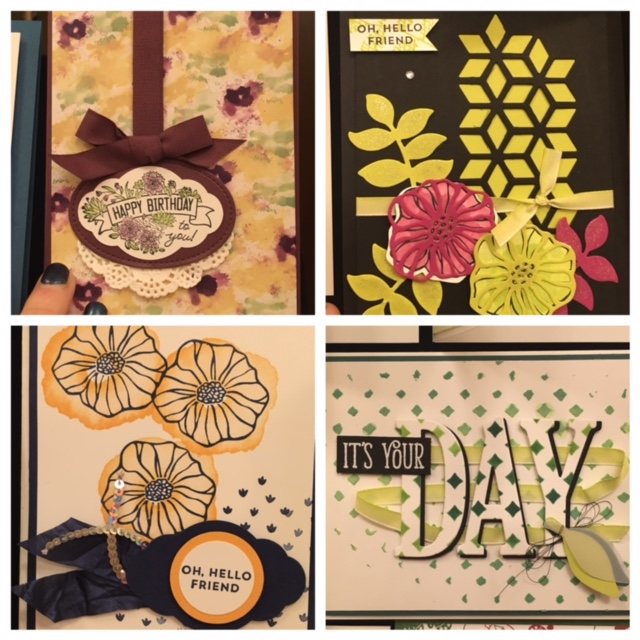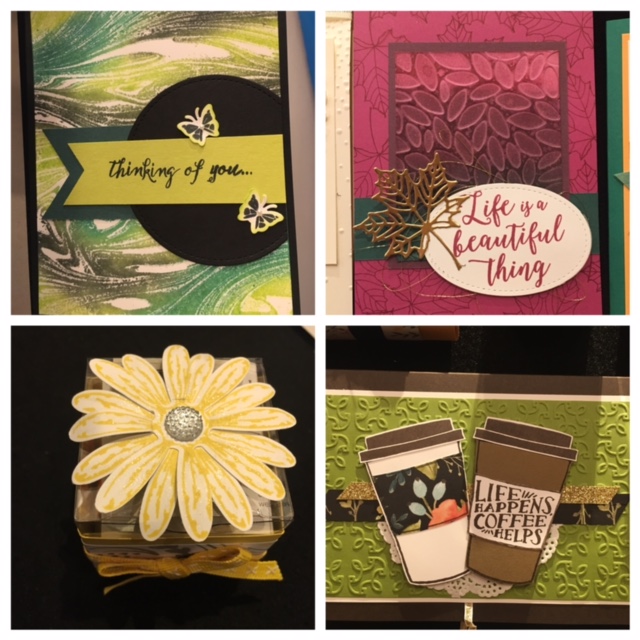 The 3rd and final instalment of our Thailand trip! So many sights, sounds tastes and smells! One of the highlights is always the chance to see Thailand Incentive Trip Swap creations from other Demonstrators from around the world on display in the Hospitality Room. For this trip we had to create 26 swaps either 3D or cards or both. Even though we don't get to swap with all 350 or so demonstrators on the trip….we still get to see and photograph everyone's creations 🙂
Here is what I created for the swap :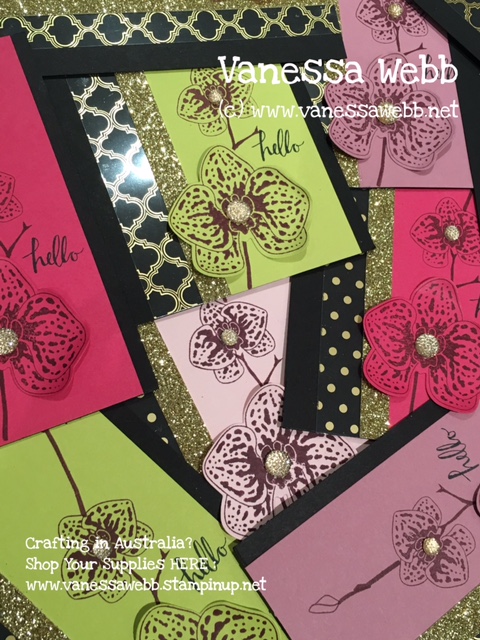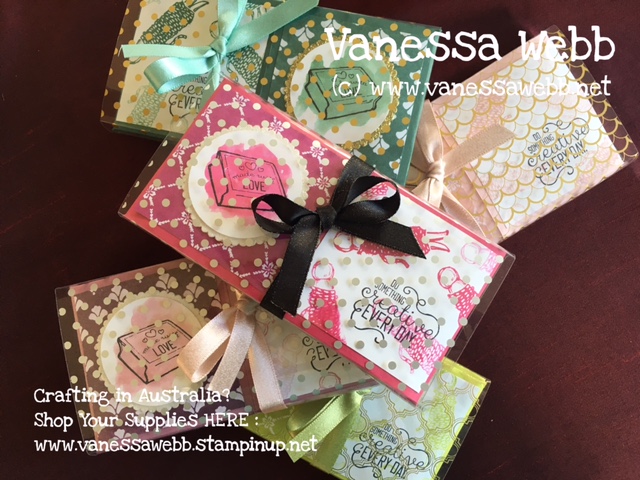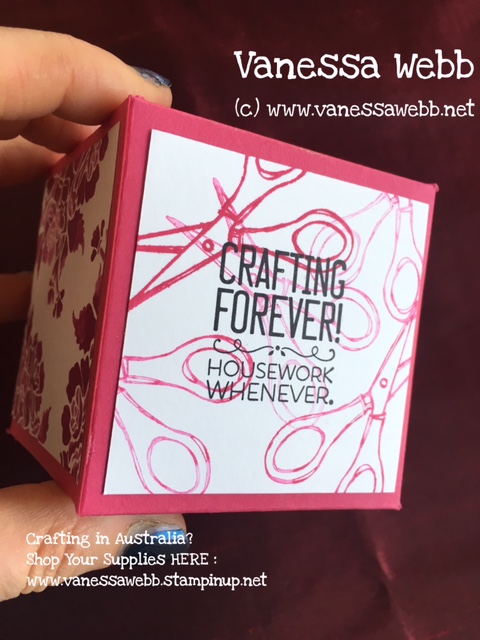 My 3D swap was a Pop Up Cube Card! See my Youtube Video HERE for instructions of how to create one yourself!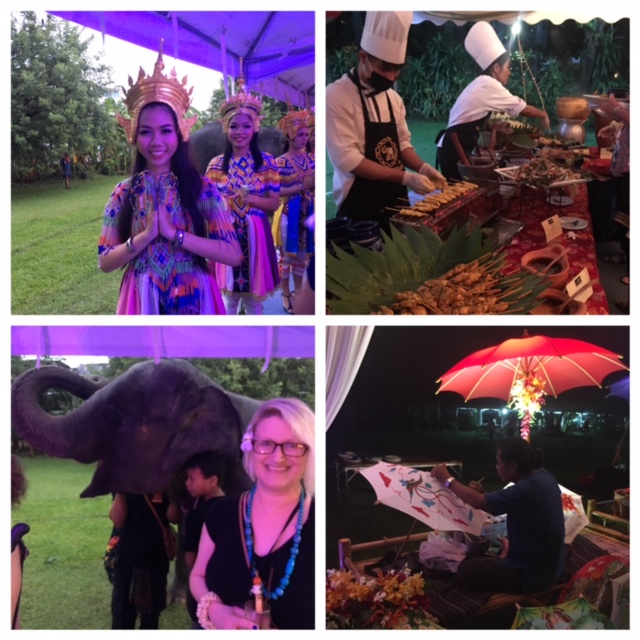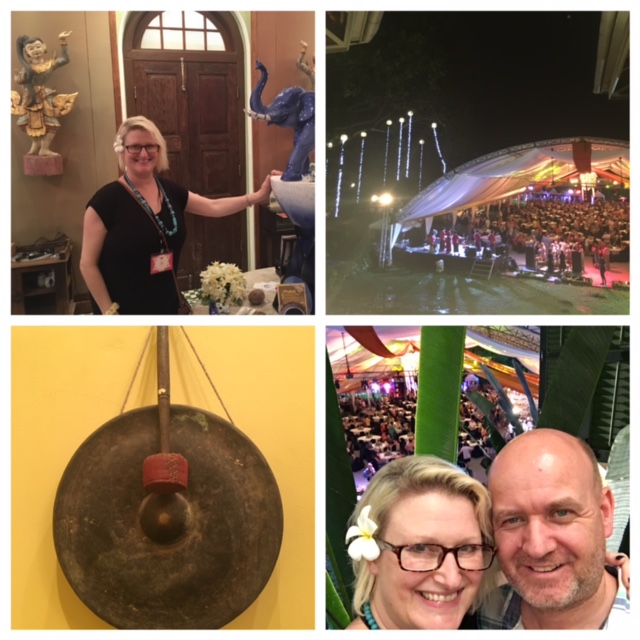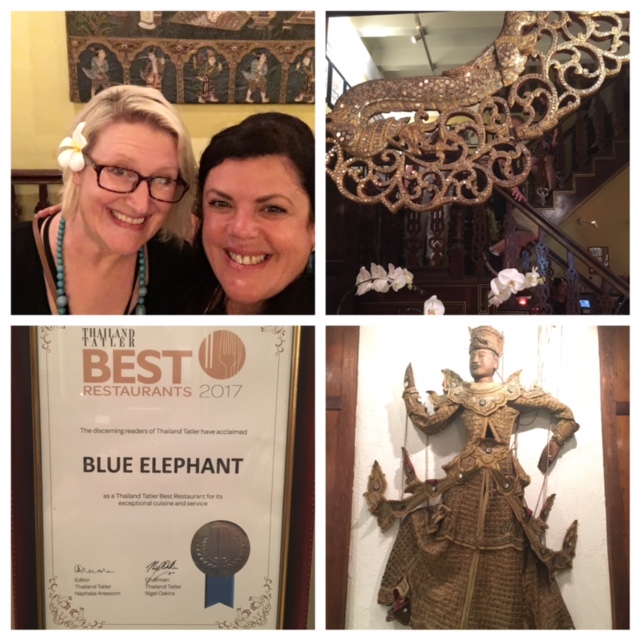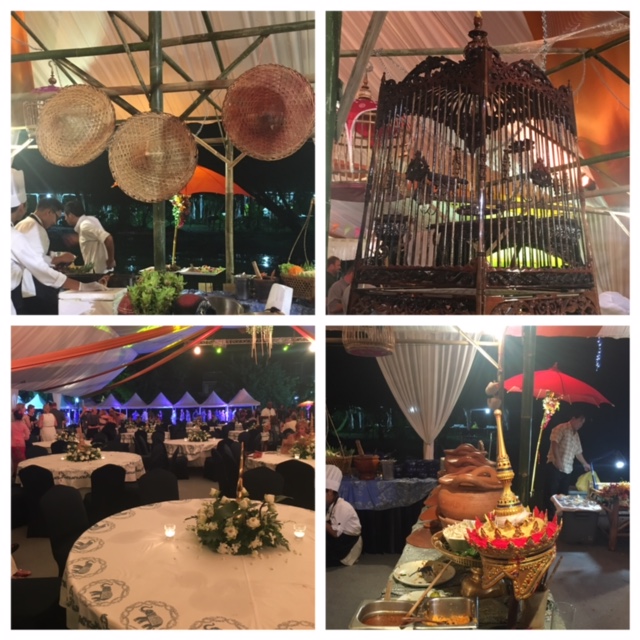 I've been on a few trips with Stampin' Up! now …….and the final night event never disappoints! An incredible location at Phuket's famous Blue Elephant Restaurant (with a HUGE marquee set up in front of the Manor House just for us!) As we wandered around and gathered yummy morsels of freshly cooked local cuisine, we listened to traditional live music, shopped for hand-crafted souvenirs, met with some baby elephants, watched from the safety of our marquee as the monsoon rain came down and just enjoyed the atmosphere of the location. It was an amazing and unforgettable night!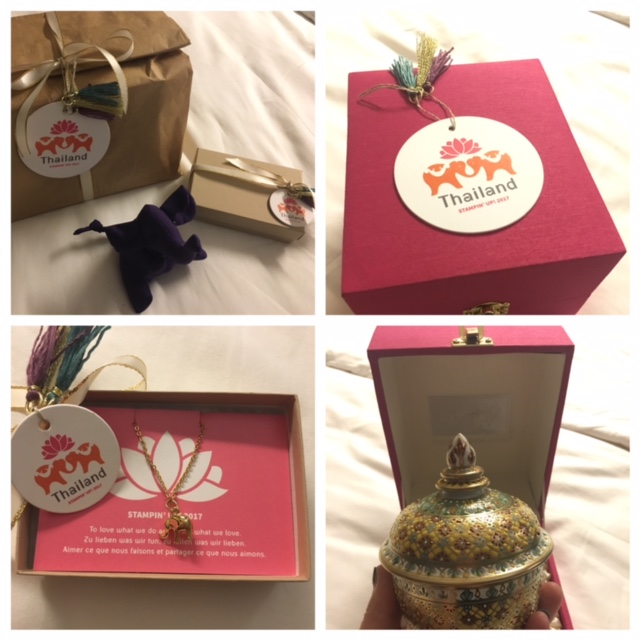 As always, we returned to our rooms to find a pillow gift – a beautiful memento of our time in Thailand that coordinated with the little golden elephant necklace that we each received as we exited the marquee.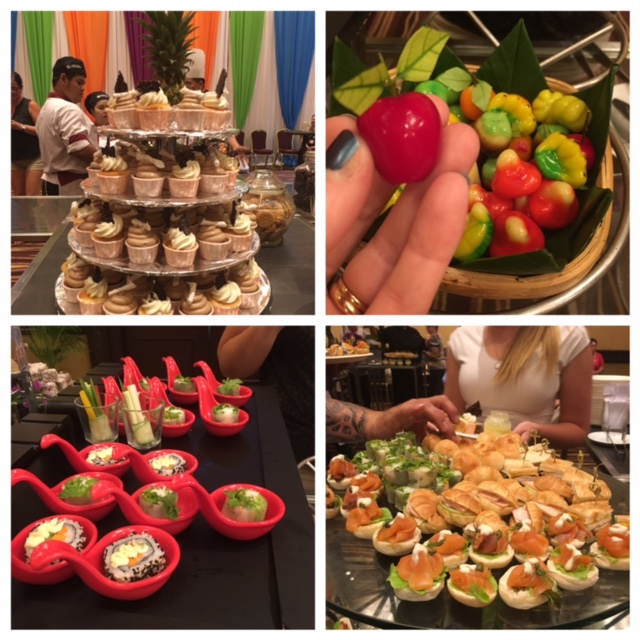 Did I mention how well looked after we are on these Incentive Trips? Not only is everything organised for us ….including flights, transfers, accommodation, even meal expenses. On the final day, even when the official trip activities had ended, Stampin' Up! were still providing treats and a much needed cool (both in temperature as well as atmosphere!) place for us to hang out after we had checked out of our rooms and were waiting for our airport transfers! It was great to munch on some more yummies, catch up and reminisce about the fantastic experiences we'd just had together as well as a chance to say goodbye to the people we won't see again …..at least not until our next trip……….
Just in case you didn't catch the news……thanks to my amazing Inky Fingers Team and customers, back in May –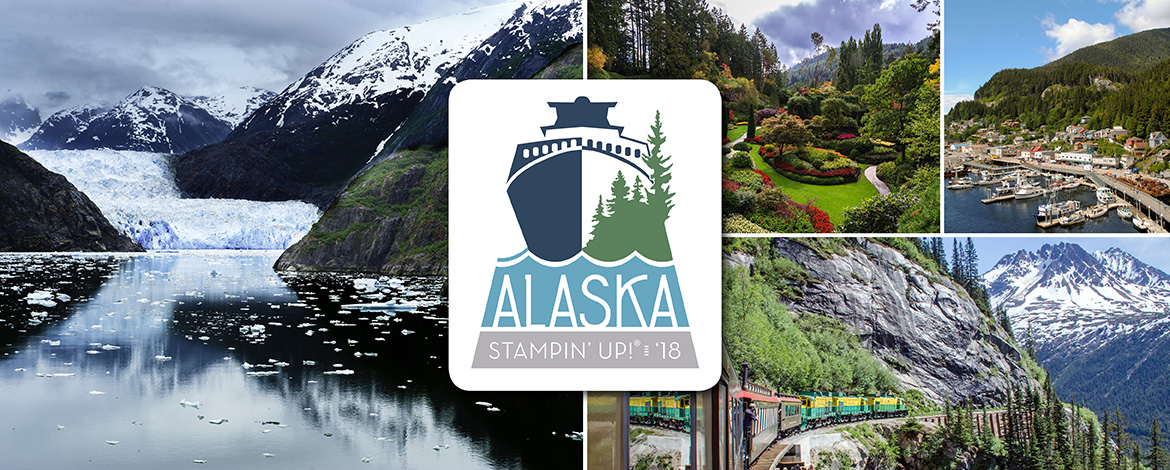 So excited that I'll get to see yet another amazing part of the world I haven't yet bee to courtesy of Stampin' Up!…….and excited to be hanging out again with these gorgeous people!
Contact me SMS 0407 497 540 or email stampin@vanessawebb.net with your shipping details to register for your copy of the Holiday Catalogue.
Choose items from the up-coming Holiday Catalogue when you join Stampin' Up! in August. Visit my Joining Page from to find out more about joining my Inky Fingers team!
Don't forget to redeem your bonus Days vouchers before August 31!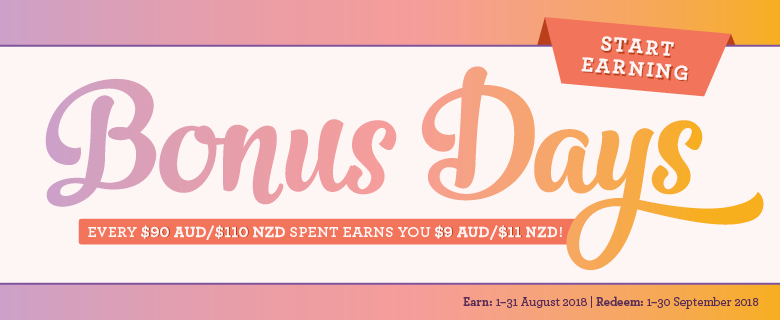 August HOST CODE : RUMXGU3A
(use this code if your Online Order is under $250 before shipping to earn extra rewards!)
Click HERE to browse and shop my Online Store!
Follow my blog by clicking on the button to the right – don't miss a thing!
Follow my videos on Youtube!
Visit my Online Store to browse and shop the Catalogue, Clearance Rack and more!
Click to view the PDF of the current Annual Catalogue
Contact me SMS 0407 497 540 to request your own copy (Australian residents only)
SHOP NOW : www.vanessawebb.stampinup.net
Join my Stampin' Up! Community HERE.
Sign up for my newsletter to get regular updates and new catalogue announcements!
Subscribe to Vanessa's FB feed to see what I get up to in my studio – exclusive samples, videos, Give-aways and more!
Check out my Pinterest pages.