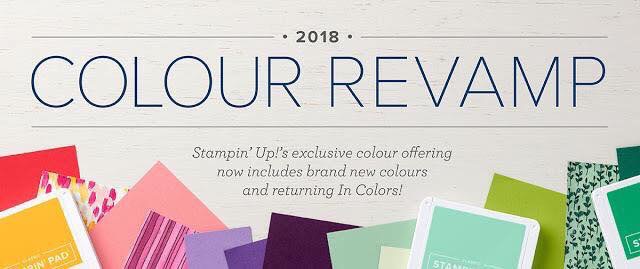 There's still time to get your Retiring Colour Inkpads, Re-Inkers, Cardstock and other accessories in your favourite colours before they sell out!
See
HERE
for product availability in my Online Store !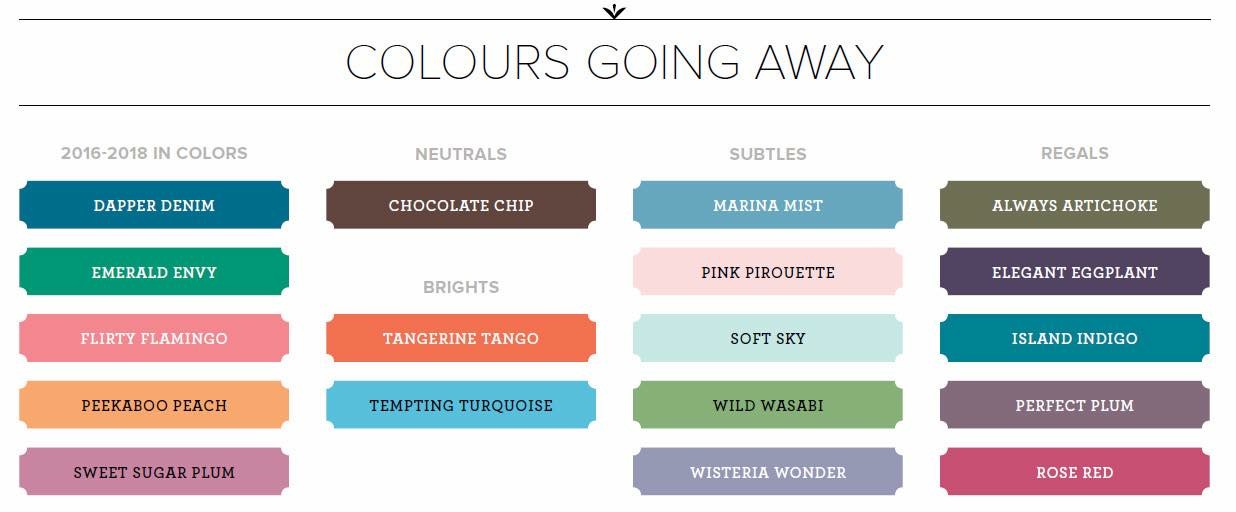 10 BRAND NEW COLOURS are being introduced :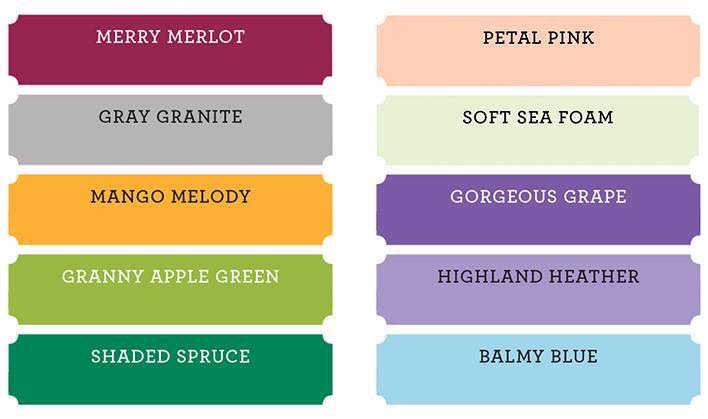 We also have previous In Colors that are returning and joining our core colours (pictured in the Core Collection below) :
Mossy Meadow
Poppy Parade
Flirty Flamingo
Coastal Cabana
Mint Macaron
Blackberry Bliss

The new InColor Line-up will be :


The Core Color Collections will be :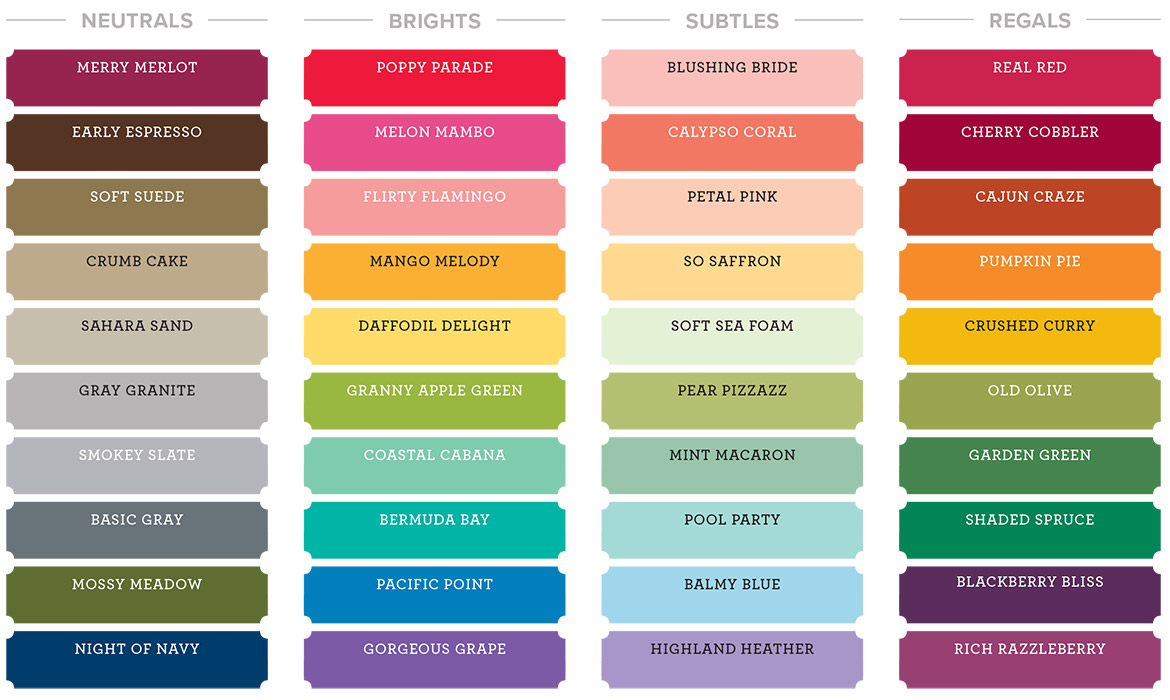 Things to remember …….
Flirty Flamingo is retiring from the current InColor Collection and moving to the Brights section of the Core Colour Collections.
You don't need to replace ALL your inkpads (I'm demo and I'm not even doing that!).  Just get colours in the new inkpad style that you like when they become available June 1and collect them over time.
If you've had the amazing Inkpad Caddy on your wishlist for a while, get it NOW……the new style of inkpads WILL fit in the current Caddy! If you want the caddy to house your entire collection of old and new Inkpads you'll need to get it before it retires or sells out – whichever happens first!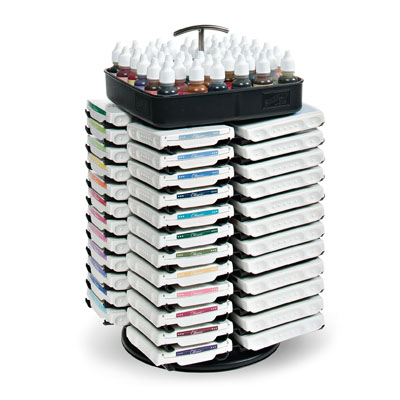 The price of inkpads going up by $1.50…….so if you haven't yet completed your current colour collection, you could choose to get them all in the old style and then just add in the new colours in the new style later.
Other items changing in price :

A4 Cardstock increasing by 75 cents
Many Marvelous Markers increasing from $190 for 38 Colours to $215.25 for 41 Colours  (including all the new and returning Colours)
Grid Paper increasing by 1.25
Basic Black Stampin' Write Marker decreasing in price by 75 cents
Versa Mark pad up 75 cents refill increasing by 1.75
Metallic Thread up 75 cents
Linen Thread up 75cents
Thick Cardstock up 1.25
12×12 up 1.25
Glossy White Cardstock up 1.25
Shimmery White up 1.75
Whisper White and Very Vanilla up 1.25

Vellum Cardstock up 4.25

C6 Envelopes up 75 cents
Clear Envelopes up 75 cents
Gusseted Cellophane Bags up 75 cents
Tiny Treat Boxes down 25 cents
15.2×20.3cm Cellophane Bags up 75 cents
5.1×20.3cm Cellophane Bage up 75 cents
What are the main features of the new inkpad design ?
*Less steps to open and close
* More compact
*New ink formulation contains a de-foamer
*The NEW style inkpads WILL fit into the current Colour Caddy (also retiring)
*Larger colour label on the lid
*Specially designed stickers for inside the pad so that you can see what colour you are using when it is open
*The new design is stackable!
MAY HOST CODE : W6T2FV3S 
(use this code if your Online Order is under $250 before shipping to earn extra rewards!)
Click HERE to view the Retiring Products List from the Occasions Catalogue.
Click HERE to view the Retiring Products List from the Annual Catalogue.
Click HERE to browse and shop my Online Store!
Follow my blog by clicking on the button to the right – don't miss a thing!
Follow my videos on Youtube!
Visit my Online Store to browse and shop the Catalogue, Clearance Rack and more!
Click to view the PDF of the current Annual Catalogue
Click HERE to view the PDF of the Occasions Catalogue
Contact me SMS 0407 497 540 to request your own copy (Australian residents only)
SHOP NOW : www.vanessawebb.stampinup.net
Join my Stampin' Up! Community HERE.
Sign up for my newsletter to get regular updates and new catalogue announcements!
Subscribe to Vanessa's FB feed to see what I get up to in my studio – exclusive samples, videos, Give-aways and more!
Check out my Pinterest pages.