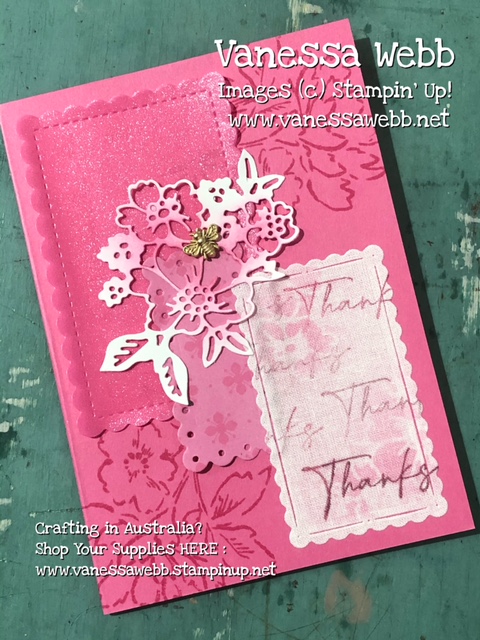 The stunning Hand-Penned Suite of products has reminiscences for me one one of the very first stampsets that I owned – Heartfelt Thanks. Remember it? It was a Two Step stampset that had a gorgeous outline stamp with an infill that created that hand-drawn, water coloured look when used together…….much like the NEW Hand-Penned Petals stampset. With the re-introduction of Pastels in this new catalogue to the options for colouring…….I'm being reminded of the contents of my Starter Kit way back when I joined in 2006.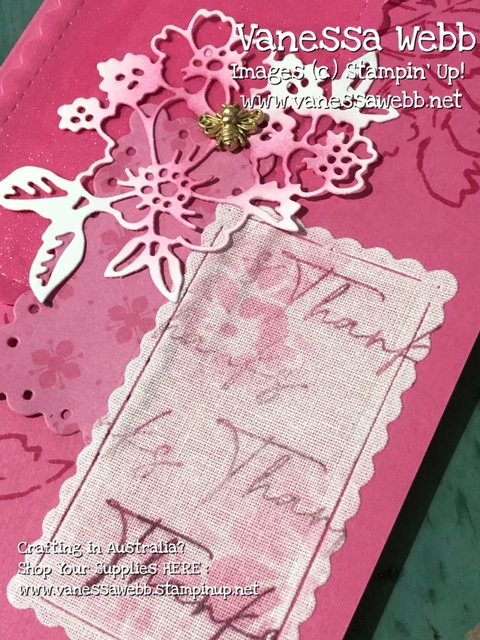 The card above uses the Hand Penned Petals Stampset with the new Polished Pink Classic Stamp Pad and A4 Cardstock. I've also added the amazing NEW Linen Paper and InColor Shimmer Vellum for a touch of bling to this monochrome card.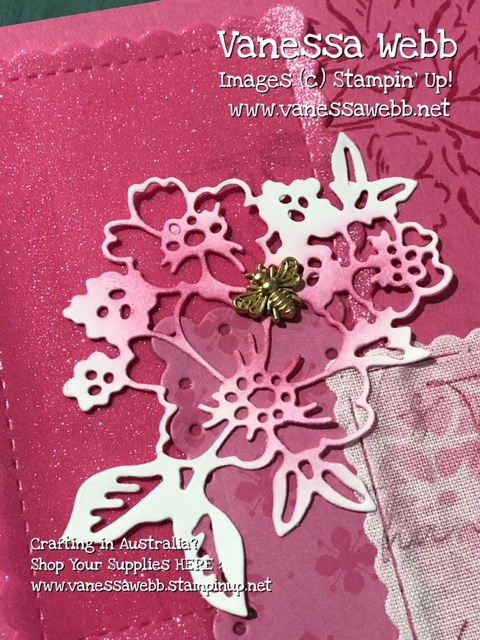 To create the stenciled flower pattern on the Linen Paper, I've used the Penned Flowers Dies to cut a template to use with my Blending Brush. Adhering the Die Cut with the inked side facing upwards after using the Blending Brush means that it coordinates beautifully with the rest of the card. Stamping the greeting several times without re-inking adds to the Vintage style of the card.
Here's what I've used to create my card above (all items available in my Online Store – just click on any image to browse and shop) :
Product List
The Joining Special happening this month is a great opportunity to take hold of. What if I told you that you could get a discount every time you ordered from Stampin' Up!, get first look at each new catalogue before it is launched plus the chance to earn exclusive freebies as a member of the Stampin' Up! family!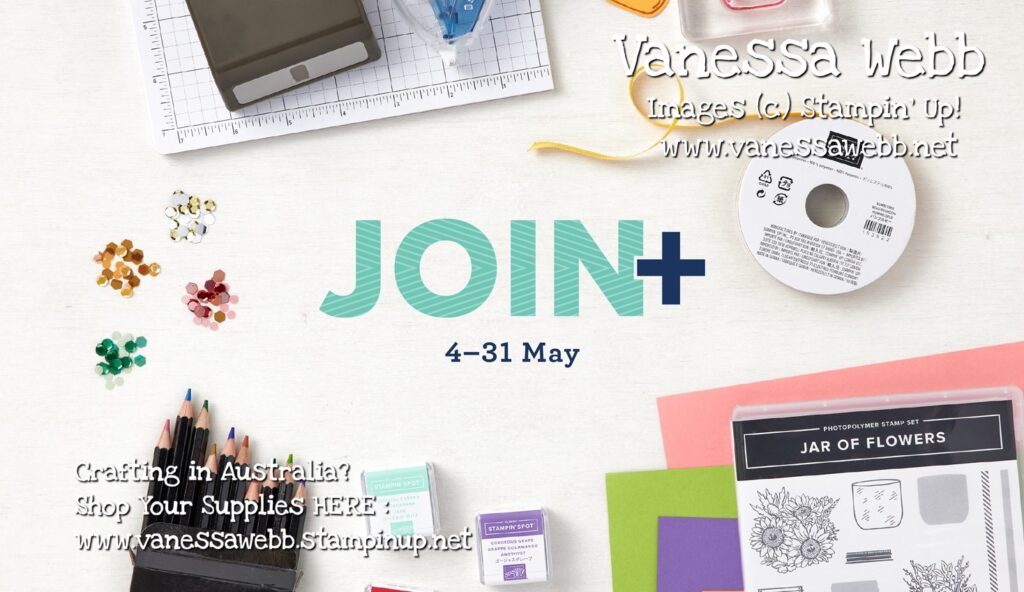 Stampin' Up!'s Starter Kit is completely customisable. Build it your way! Now until 31 May, for just $169, you get:
* Your choice of not $235 but $283 worth of any current Stampin' Up! products.
* A business supply pack valued at $80.
That's a total value of $363 —for only $169!
Ready to join now? Click on the button below to head over to my joining page ……or contact me on 0407 497 540 for a chat.