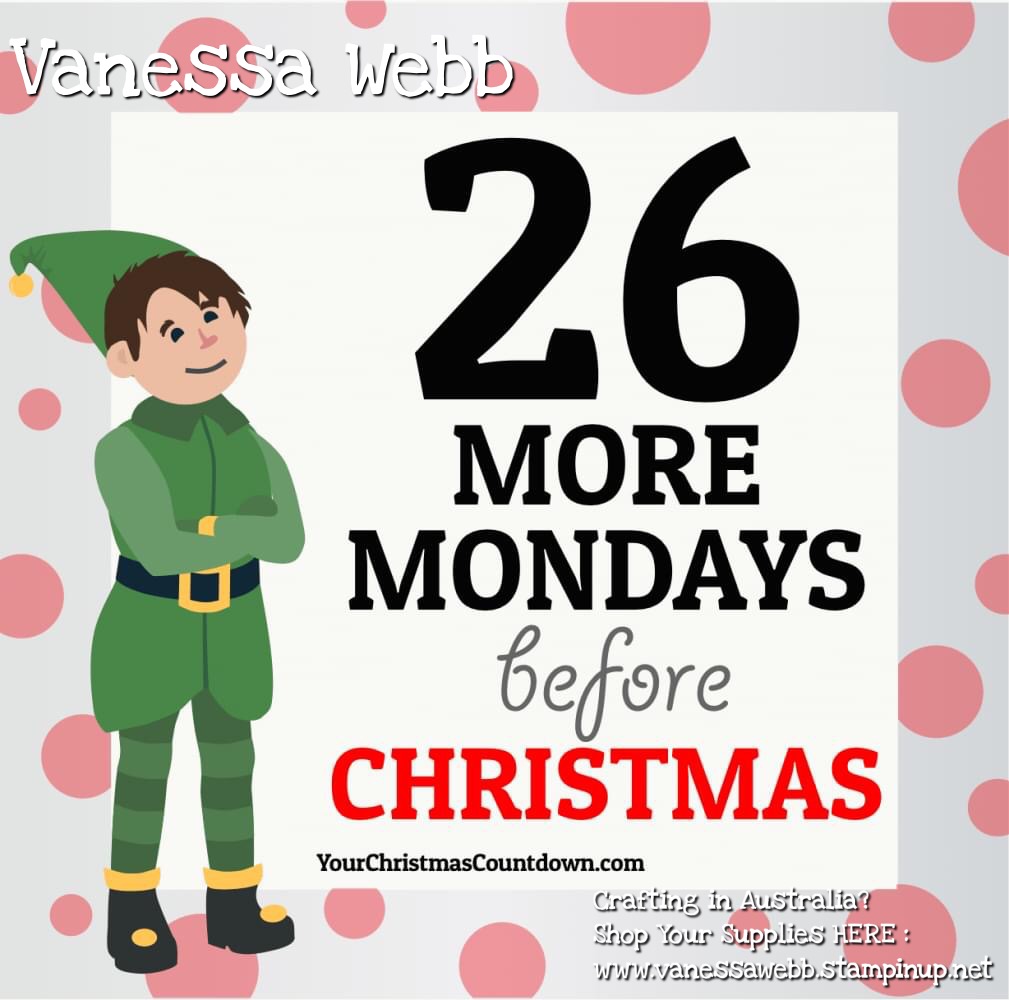 How did we get half-way to Christmas??? This year is flying by and, believe it or not, there are only 26 weeks left until December 25!
In these last few weeks, I have been making a start on my Christmas cards. I've been creating with the brand new Suite of products on page 88 of the Annual Catalogue called Tidings of Christmas :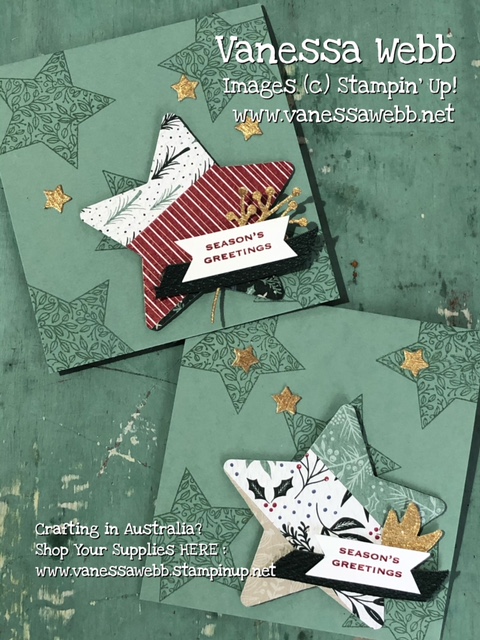 There were some Tidings of Christmas Designer Series Paper scraps left over from a creative session, so I decided to use them up by sticking them in strips onto some cardstock. I then cut out the star shapes using the Christmas Trimmings Dies before running each star through the Stampin' Cut and Emboss Machine with the Tasteful Textile Folder :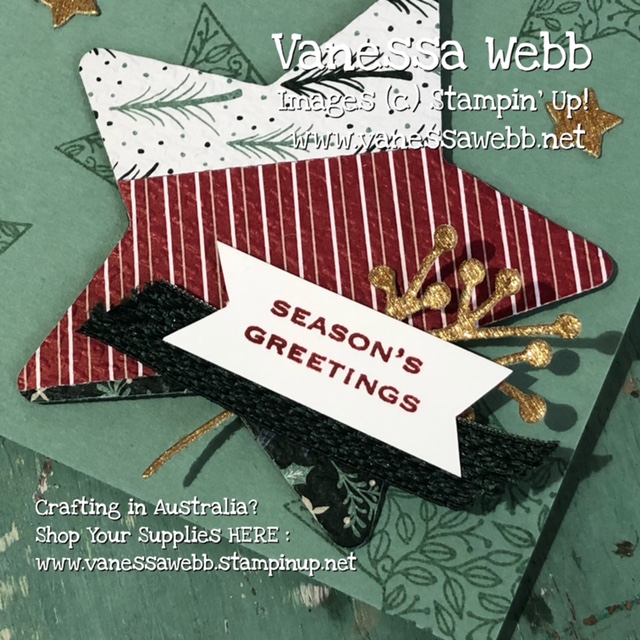 I also created some little tags that I'm collecting for Christmas gift-wrapping when the time comes around :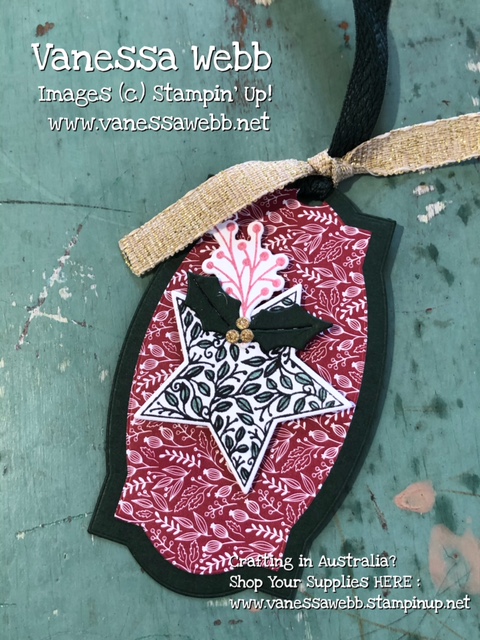 Christmas Stamp-a-Stacks
It's not too early to get started on your Christmas cards and tags! I'll be hosting Stamp-A-Stacks once a month on a Monday morning and evening and we start Christmas themed cards in July!
Stamp-A-Stack classes are a great way to get organised for sending out Birthday, Thankyou and all-occasions cards throughout the coming year! From July, we'll be adding some Christmas cards into the mix so that you can get prepared for the Festive Season too! Learn new techniques, play with the latest new stamp sets and accessories. Dates for the second half of the year are listed below:

Dates (all Mondays) : July 26, Aug 23, Sept 20, Oct 18, Nov 15, Dec 13
Time : 10.30am or 7.30pm (same class)
Place : My Studio! (details given when you book in)
Cost : $25 for 6 cards – 3 each of two different designs

Contact me SMS 0407 497 540 or email stampin@vanessawebb.net to book a spot for yourself and a friend. None of these dates suit? Contact me to make a time that suits you and your friends and I'll bring the supplies to you!
Here's what I've used to create my cards and tags above (all supplies available in my Online Store – just click on any amage to browse and shop) :
Product List
If you are inspired by my creations, why not start your own Christmas creating or leave me a comment and let me know what you are planning!