To celebrate the latest In Colors, enjoy a limited-release of this one-of-a-kind Paper Pumpkin kit. Dream and discover In Color! With the Expressions In Color Paper Pumpkin Kit, you'll be introduced to our intriguing collection of In Colors for 2021–2023—and, you'll find a familiar shade from our 2020–2022 In Color selection. This month's ink-credible kit contains enough elements to create nine cards—and coordinating envelopes—including ink-stained paper pieces, an exclusive stamp set, and not one, but two Classic Stampin' Spots! And, it all comes in a cute, colourful, and collectible box.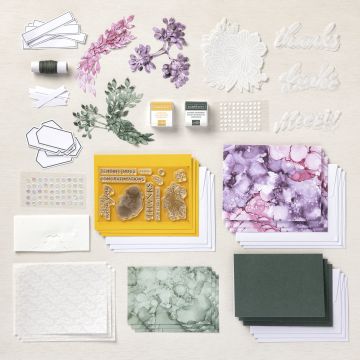 What are In Colors, anyway? In Colors consist of a limited-edition collection of colours. Stampin' Up! come up with a new collection every year, and we release it around the same time as the release of our annual catalogue! In each In Color collection, we'll offer ink, paper, markers, and more. The catch? They're only available to purchase for a period of two years, so stock up on your favourite In Color supplies while you can!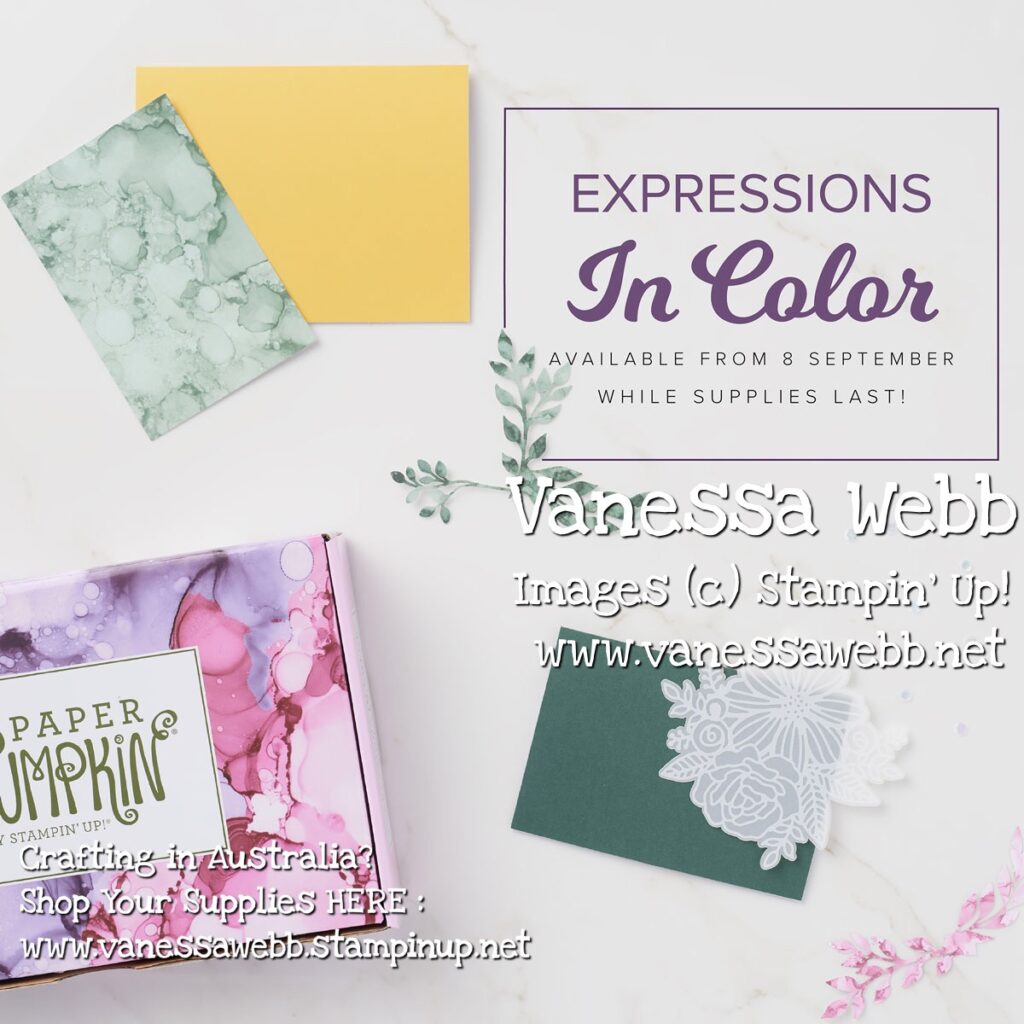 With the Expressions In Color Paper Pumpkin Kit, you can explore and experiment with our 2020–2022 and 2021–2023 In Color collections. Make a splash with awe-inspiring, ink-stained artistry! Starting 8 September, this one-of-a-kind kit will be available for each of our global markets. But, don't delay! It'll only be available while supplies last.