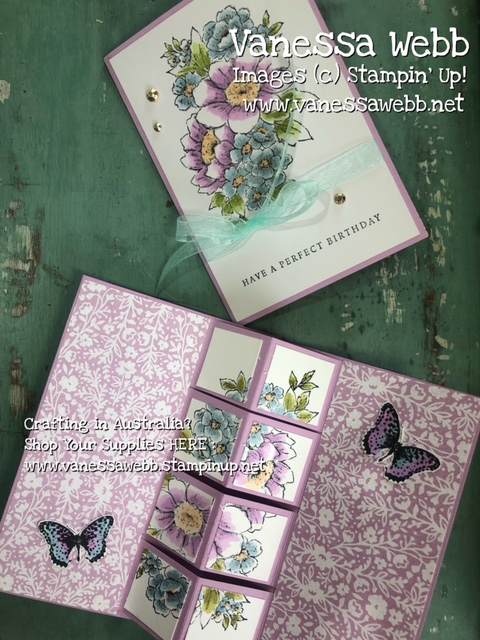 I'm always on the lookout for new card designs…..and this was one that I just had to try! The original creator was Jan Brown (a lovely demonstrator from the UK). Jan created her card in Imperial measurements, but I wanted to recreate it using Metric/cm measurements so that it would fit into an Australian sized C6 envelope! Many thanks to Jan for sharing her card on our Demonstrator Planning Place (a Facebook group exclusive to Demonstrators). You can check out Jan's Youtube channel HERE.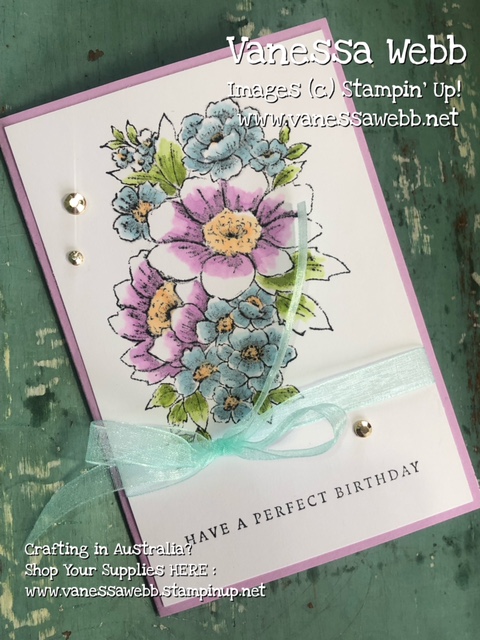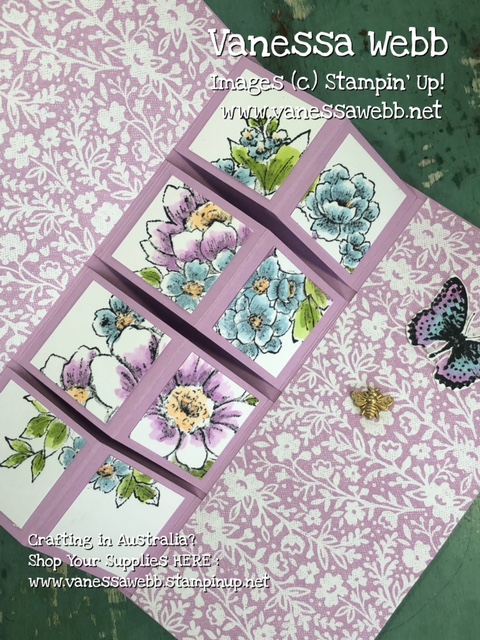 Below is my Youtube video of how I put my card together – don't forget to subscribe to my channel to see more how to videos using Stampin' Up! products!
Product List
I hope you have a go at putting together one of these awesome cards! Thanks for stopping by!