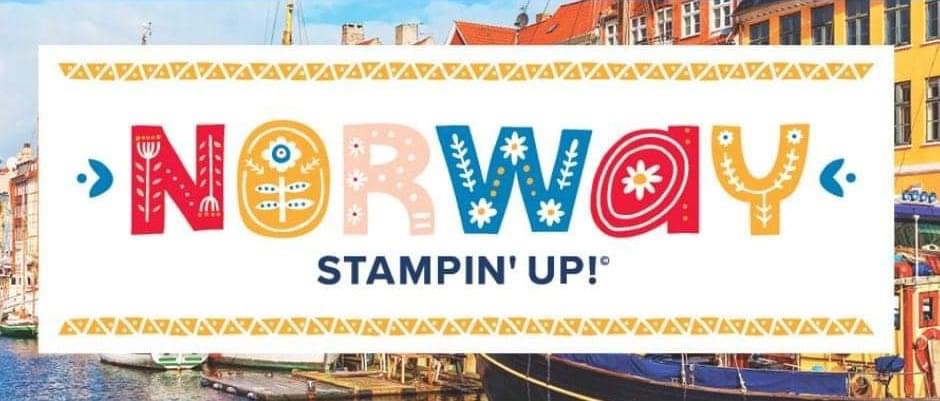 I'm stamping my way to Norway and I'm nearly there……but I need your help to get over the finish line!
I have until September 30th to earn 7,627 points which will get me and hubby on the Royal Carribbean Anthem of The Seas where we'll be sailing from Southampton, England and cruising to Norway to head to the inner end of the stunning Aurlandsfjorden to join a fairy tale ride along the Flam Railway, one of the steepest railway tracks in the world. Then in Honningsvag, situated above the Arctic Circle we'll admire the views across the sea to the Svalbard Islands and the North Pole, and watch the indigenous Sami people herd raucous reindeer through the area. We'll stroll through Bergen's Bryggen neighbourhood, with its medieval cobblestone alleyways and colourfully painted houses, and shop in the small boutiques that offer handmade Sami crafts. We'll feast on traditional Nordic king crab and see the massive glacial walls of the Svalbard Islands.
I think you get the picture that this destination is definitely on my bucket list and I would LOVE to be able to get there!
My Stampin' Up! team members are all rallying behind me and working towards their own promotions which will earn me points for the trip, but, YOU as a customer can also help me get there by placing an order between now and September 30!
Every. Single. Order. helps me earn points to get to the finish line.
A few things to remember :
* Placing an order before Sale-A-Bration ends means that you will earn rewards – Sale-A-Bration finishes August 31st. See all the FREE Sale-A-Bration items that are available with every $90 or $180 worth of products you order HERE.
* Our All-Inclusive Card Making and Crafting Kits make great gifts for birthdays, Christmas, friends and family in hospital – why not stock up on a few so you have them at the ready? Browse and shop Stampin' Up!'s Kit Collection in my Online Store HERE.
* Placing an order during August for one (or more) of the Bundles listed below in preparation for WCMD (World Card Making Day – October 1) will earn you a free Sale-A-Bration item PLUS a FREE pack of Iridescent Pearl Basic Jewels and while helping me inch my way closer as well!
World Card Making Day Bundles :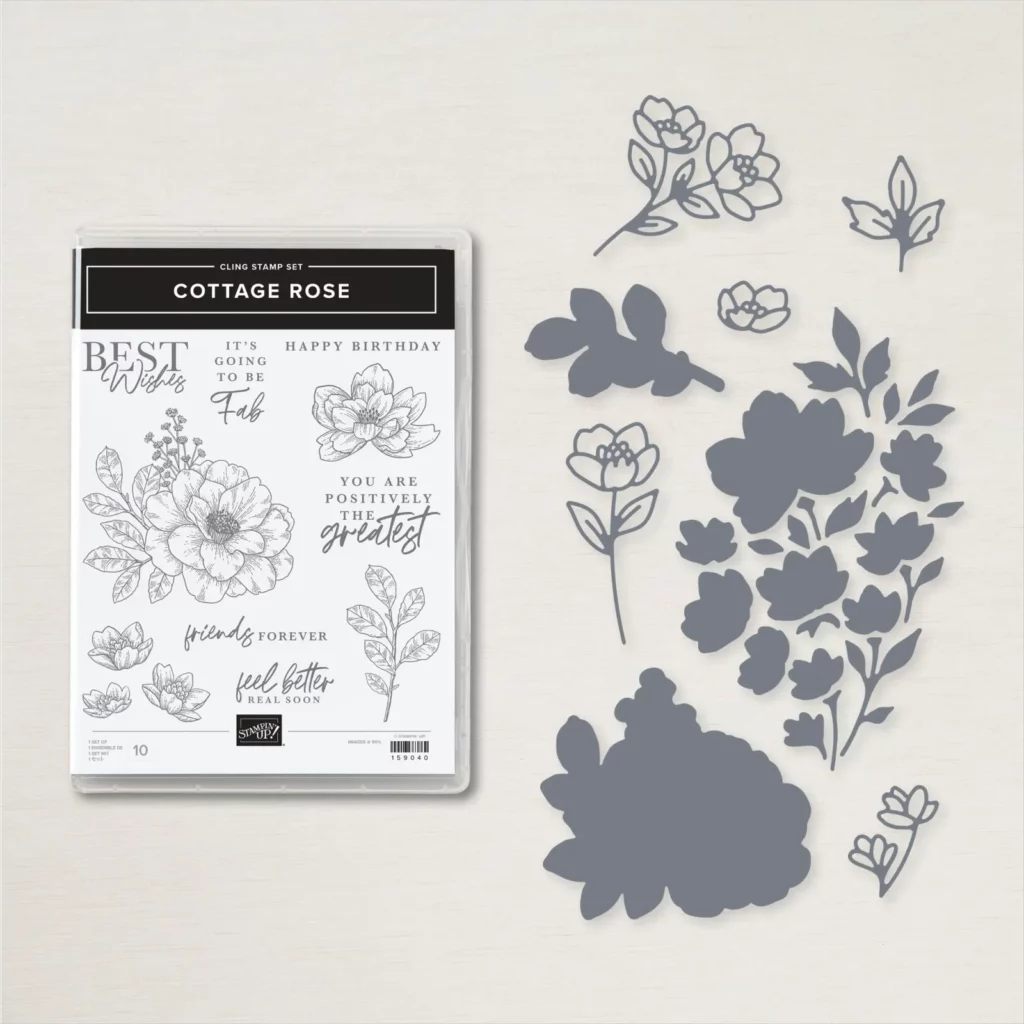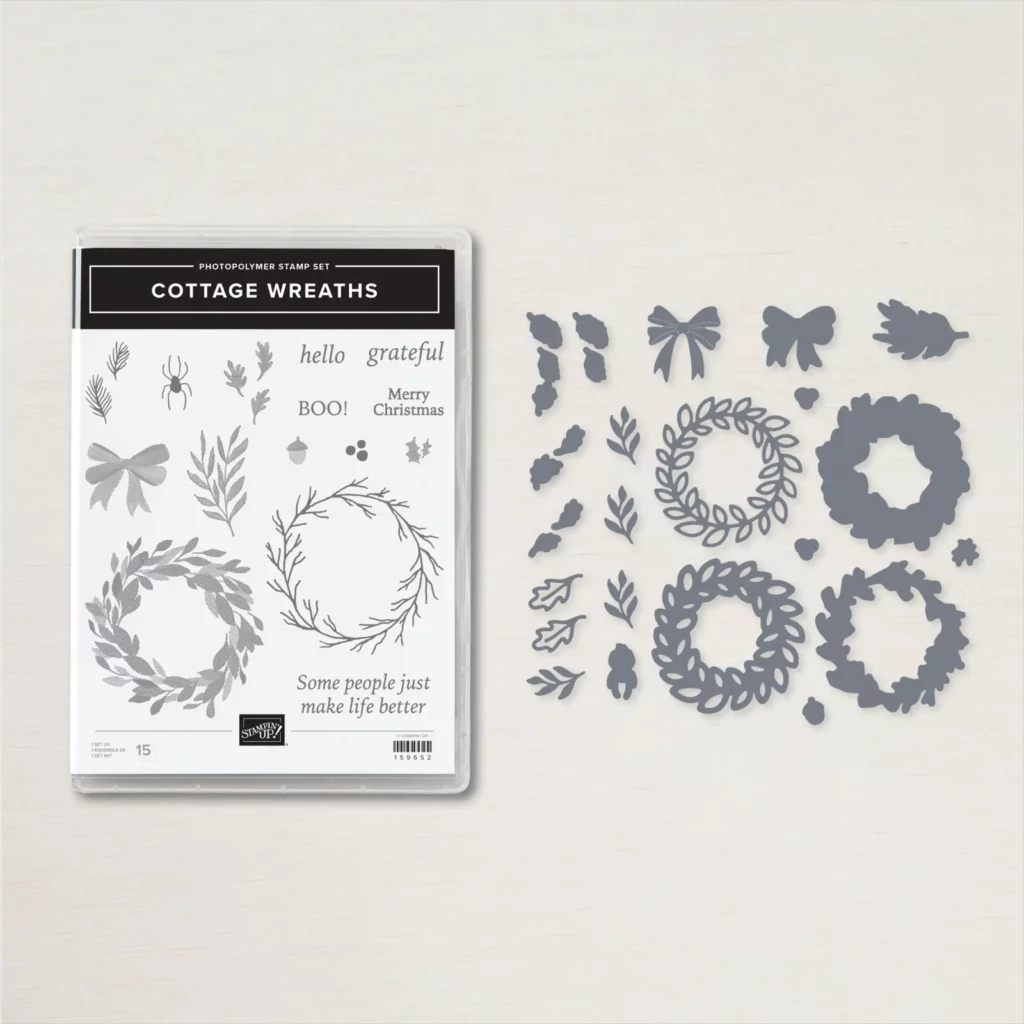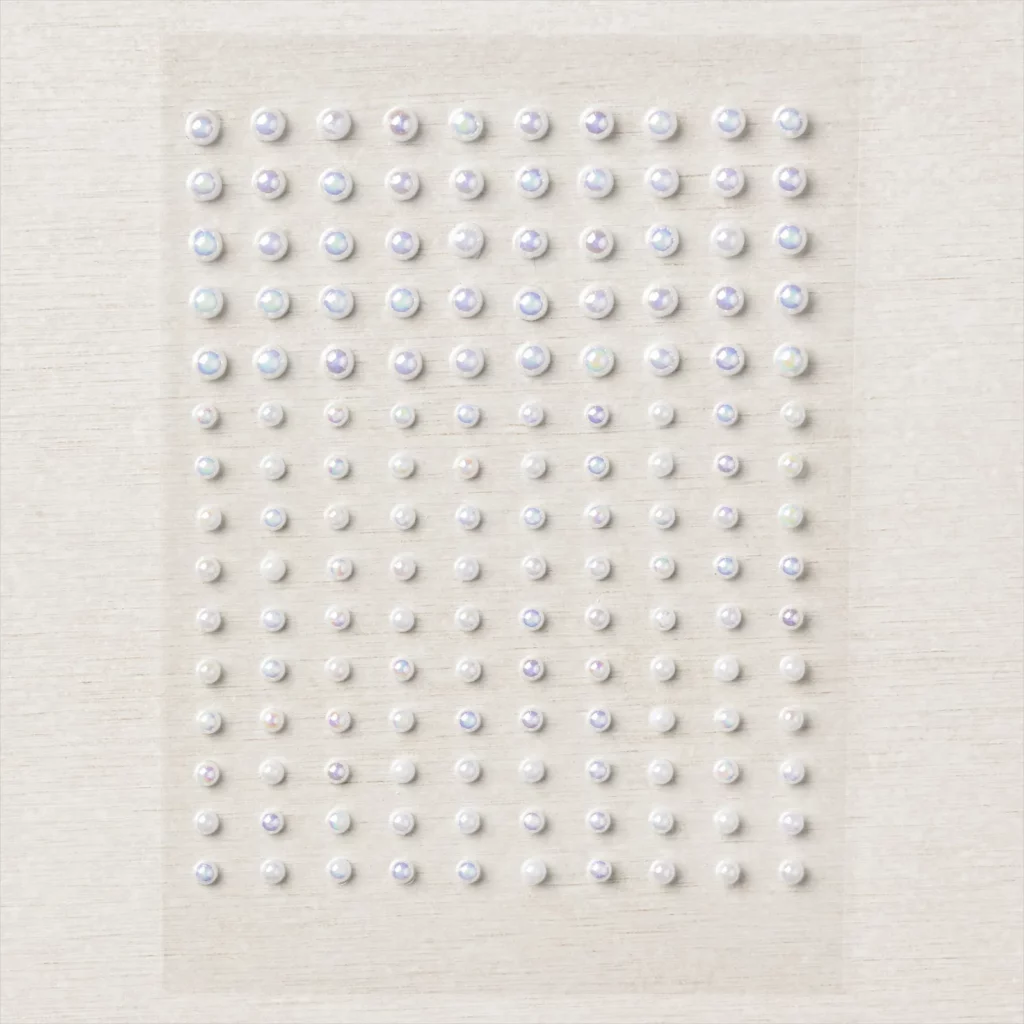 * The third Bundle pictured is the Warm Welcome Bundle (a sneak peek from the January to June 2023 Mini Catalogue!) and will be available for customers to pre-order/purchase on September 1– check it out below!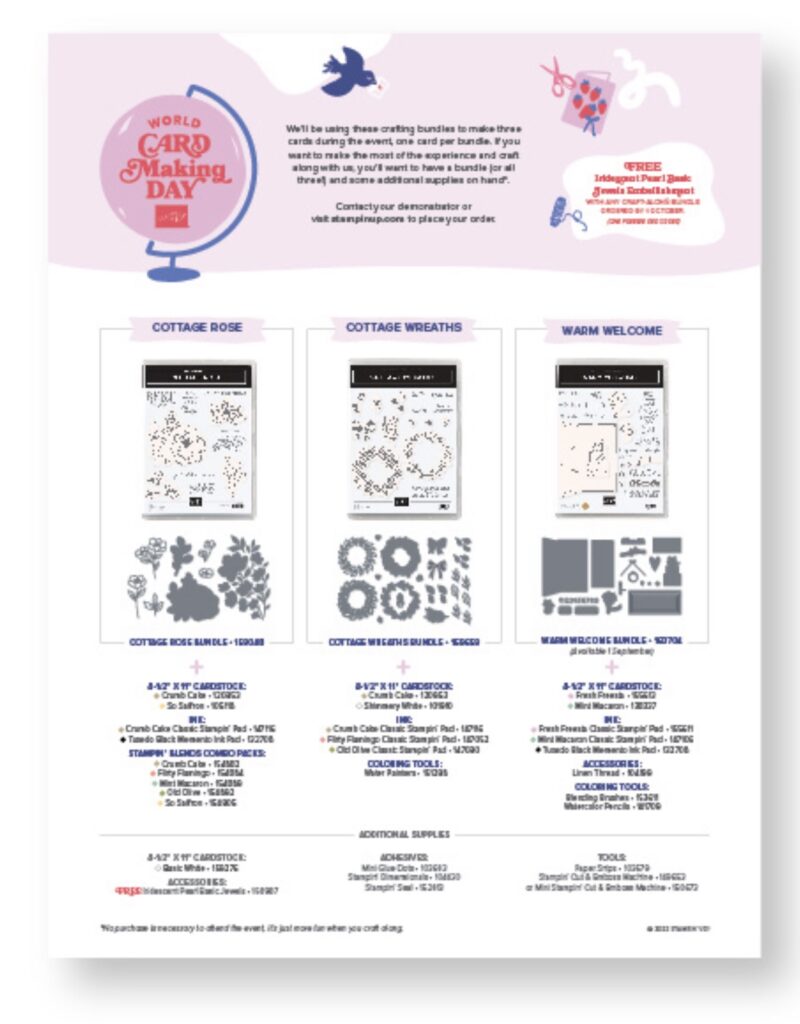 * I invite you to register by clicking the link HERE to join us for a FREE ONLINE Crafting event on World Card Making Day :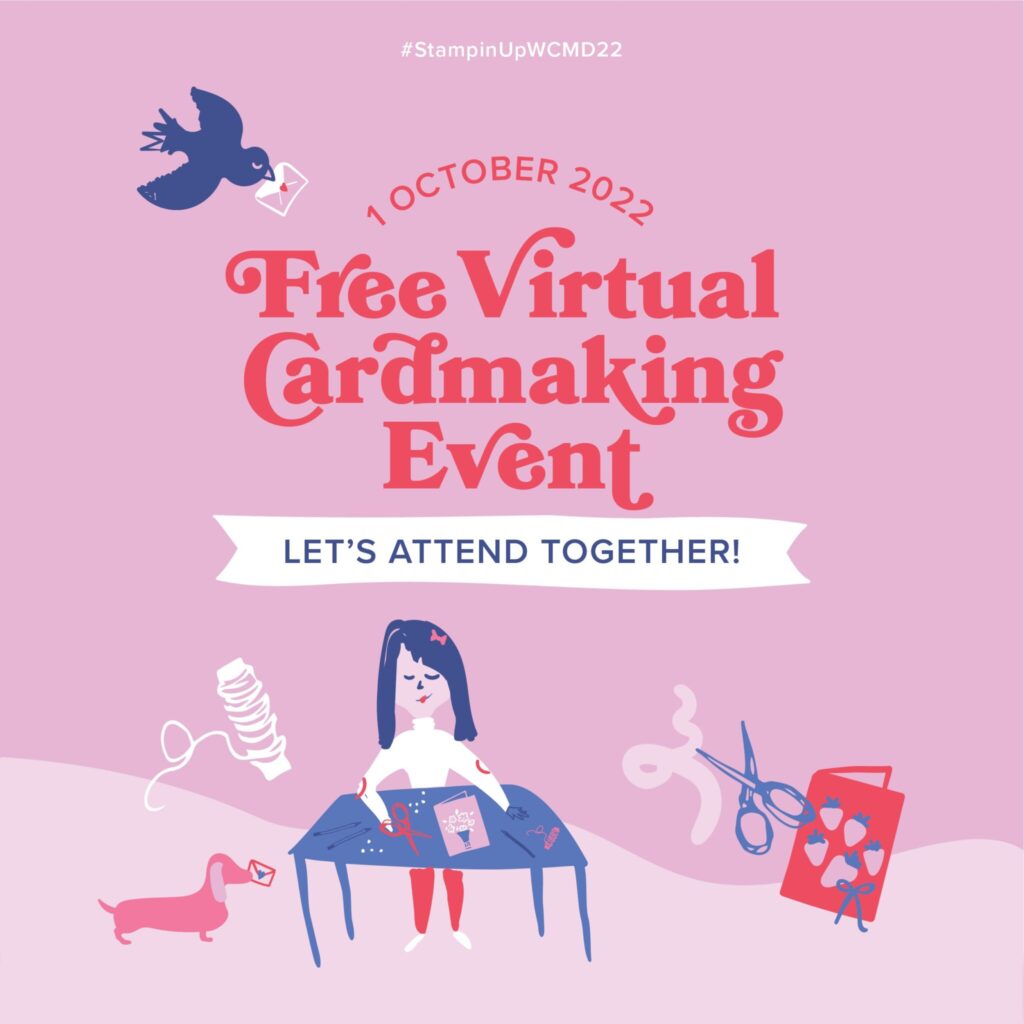 Who: Anyone!
When: 1 October from 2:00–5:00 p.m. (AEST)
Where: Online
Price of Event: Free
Registration Dates*: 11 August–1 October
Language of Event: The event will be in English with language interpretation voiceover and subtitles in English, French, German, and Dutch
*You don't have to register for this event but registering will keep you informed of all the fun crafting in store!
Check out the video below to learn more about what to expect from this event :
Register for the FREE Online World Card Making Day Event HERE.
Thankyou for all you do to make my job as a Demonstrator so much fun – I really do appreciate your support!
Vanessaxxx