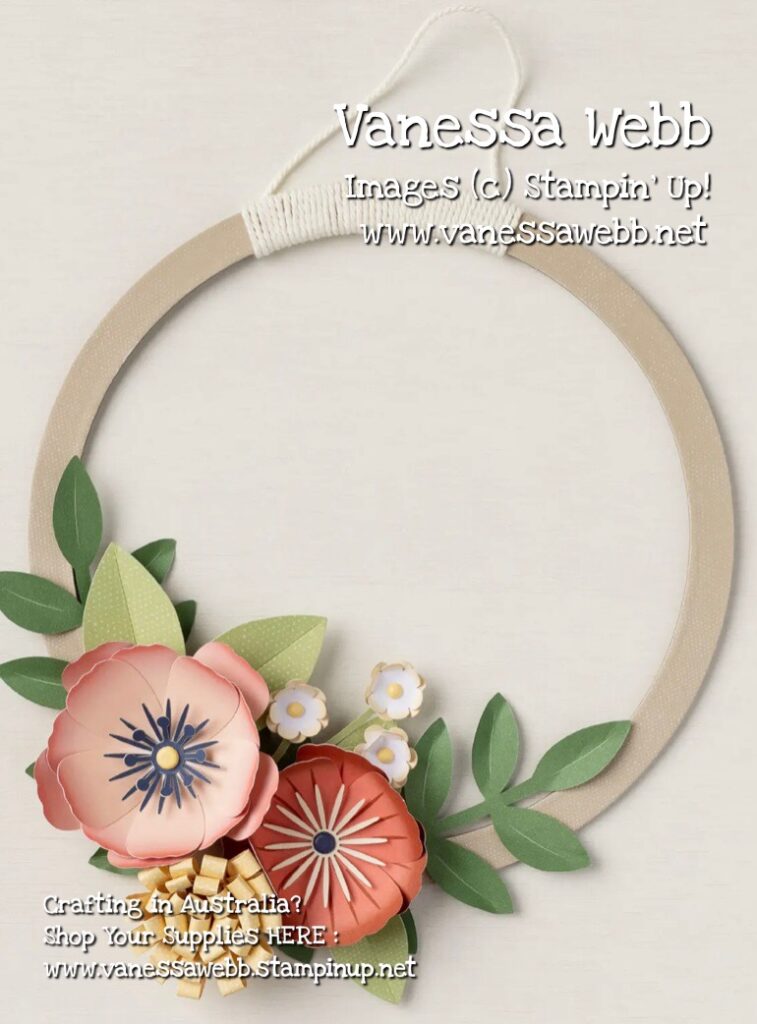 Create a handmade decor piece for your home using the Wreath of Blooms Kit! This kit is a unique project that allows you to try out several new crafting techniques. Each kit comes with an 8″ (20.3 cm) diameter chipboard wreath that you can completely customise. Roll and shape the included precut paper pieces to make three-dimensional flowers. Pin it all together with the brads and decorate the wreath however you want using different adhesives. This kit includes all the paper pieces you need to create a beautiful wreath full of paper blossoms and greenery. (Please note that you will need a hot glue gun for this project, which is not included in the kit.) Whether you make the wreath for yourself or a gift for a friend, you'll love seeing this paper project proudly on display.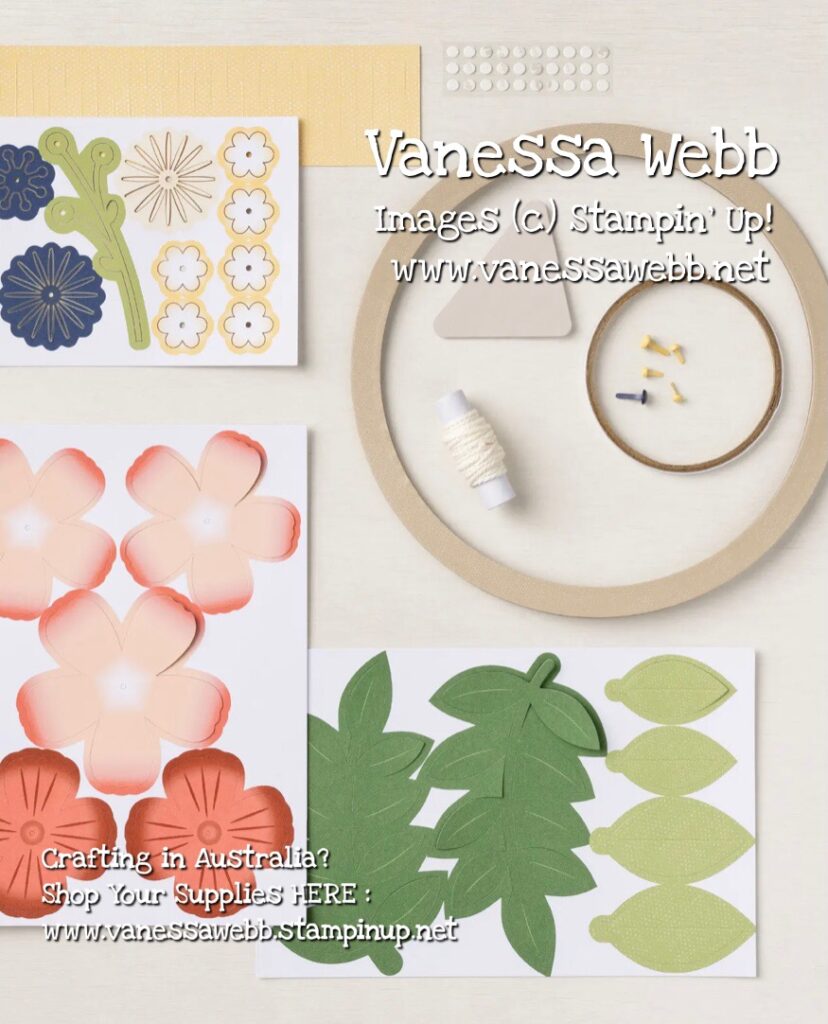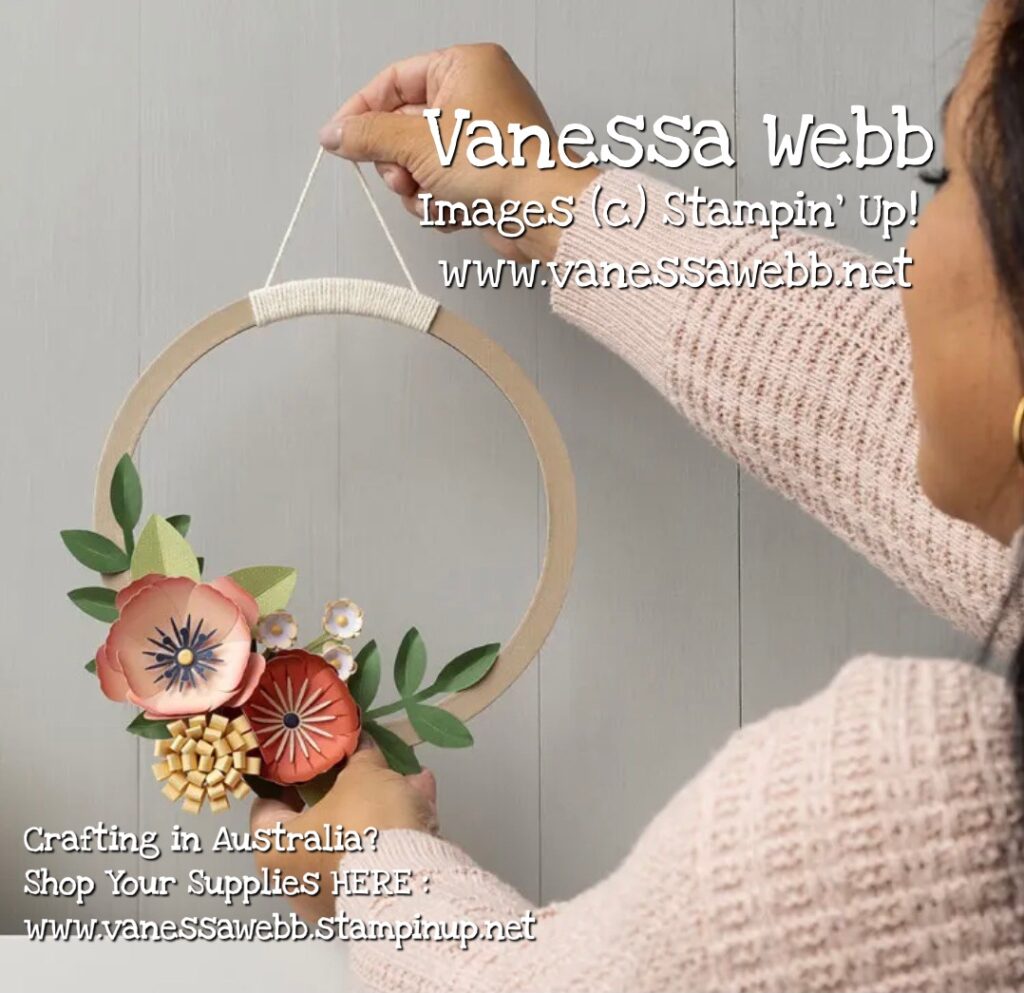 Check out the video below to see the contents of the kit and how they come together :
You can order your Wreath of Blooms Kit in my Online Store by clicking on the image below, or phone or email me with your order and payment details and I'll place it for you :
Product List
Happy creating!