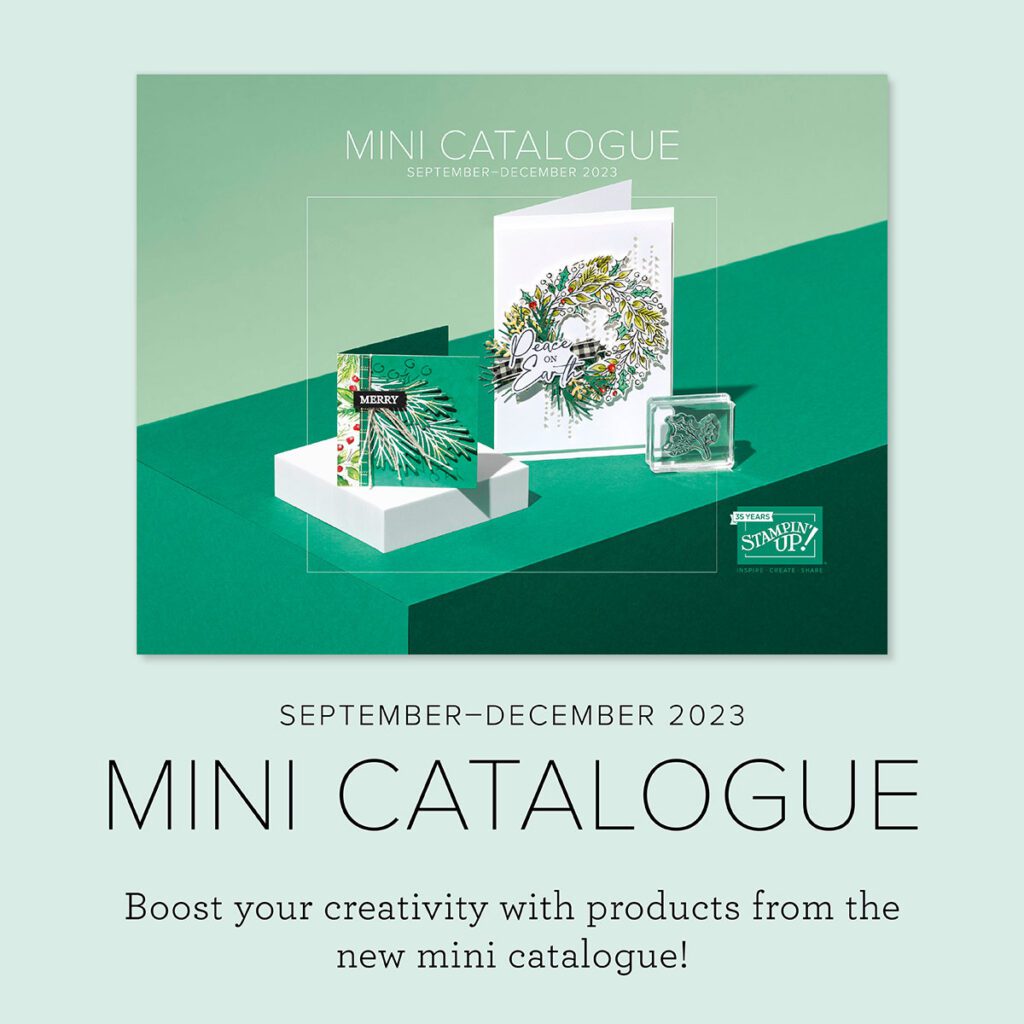 Did you hear the news? The September–December 2023 Mini Catalogue is finally here! It may be mini, but it's mighty with all the fun new products it has to offer. From Halloween to Christmas, and all your celebrations in between, this catalogue is the perfect way to ensure successful crafting during the festive season. So, what are you waiting for? It's time to get creative and make your Christmas season shine this year with handmade paper crafts!
Click on the image above to view the PDF of the new catalogue. Message me "yes please" on 0407 497 540 to request a hard copy!
Check out this new video introducing the new catalogue :
The release of a new catalogue is a wonderful opportunity to share our love of paper crafting with friends and family, customers, and fellow crafters. This catalogue is full of new inspiring products that give us a reason to gather, craft, share, and create together.
Here are just some of the projects I've been creating with the new products in this catalogue :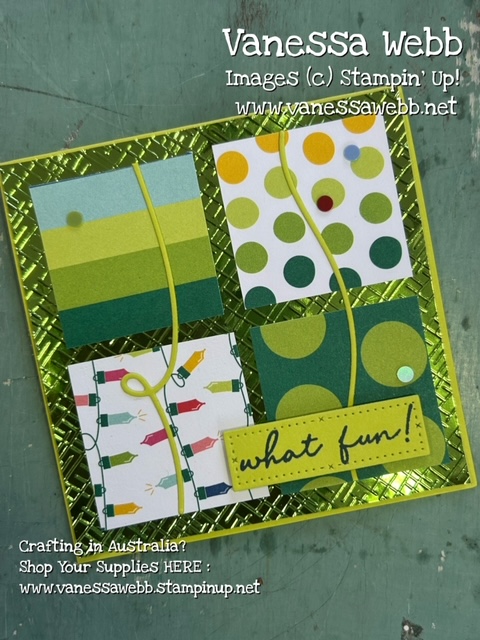 Introducing the Merry Bold and Bright Suite! The Merry Bold & Bright Suite Collection includes all the trimmings you need to make cards, gift tags, party invitations, and more. This suite collection takes the guesswork out of coordination: the stamps, dies, paper, ribbon, and embellishments go together beautifully. Just add cardstock and ink in your favourite colours and start crafting!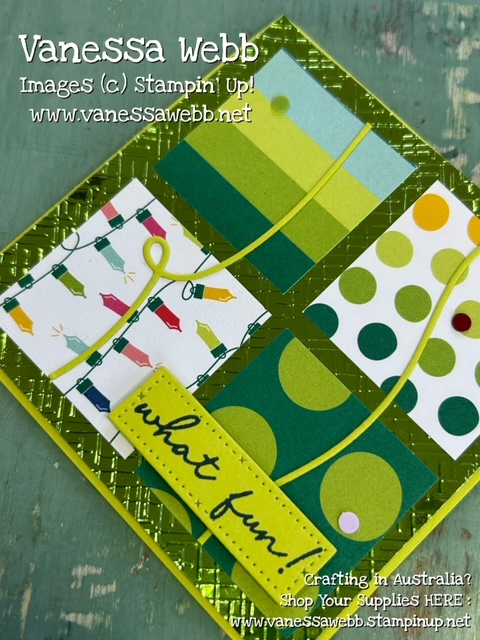 The card above was created out of the scraps left over on my craft table. I cut the DSP scraps into squares and adhered them onto the embossed Granny Apple Green Foil sheet. This could even serve as a New Year's Eve party invitation.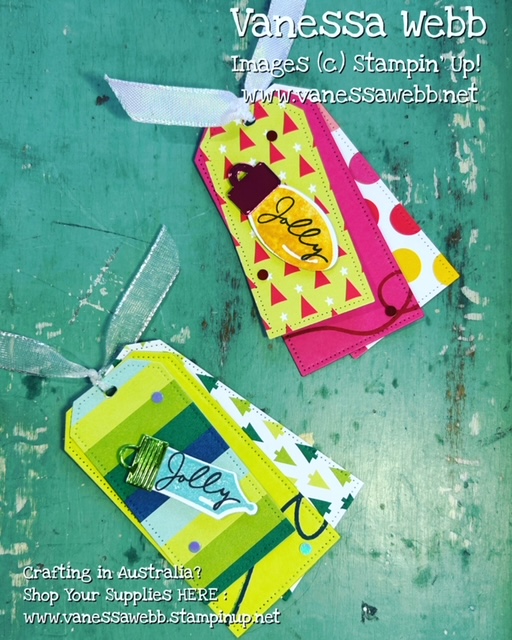 This suite is suitable for cards tags and even gift wrapping! The tags above were sent out with my customer's catalogues as little book marks.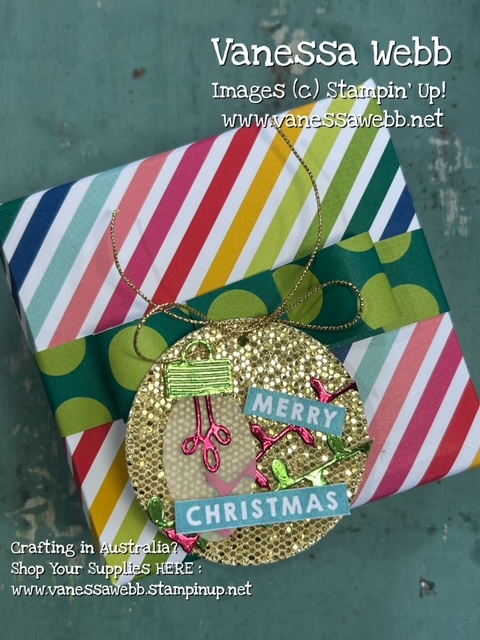 Here is a gift box and tag that I decorated with the Merry Bold and Bright Designer Series Paper and Dies…..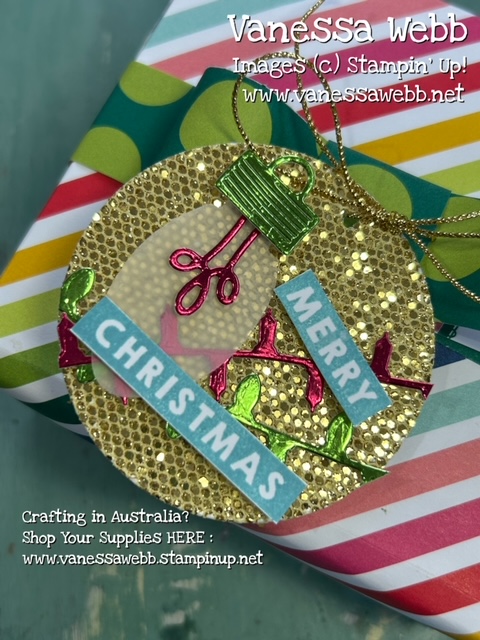 Here is a close-up of the festive tag……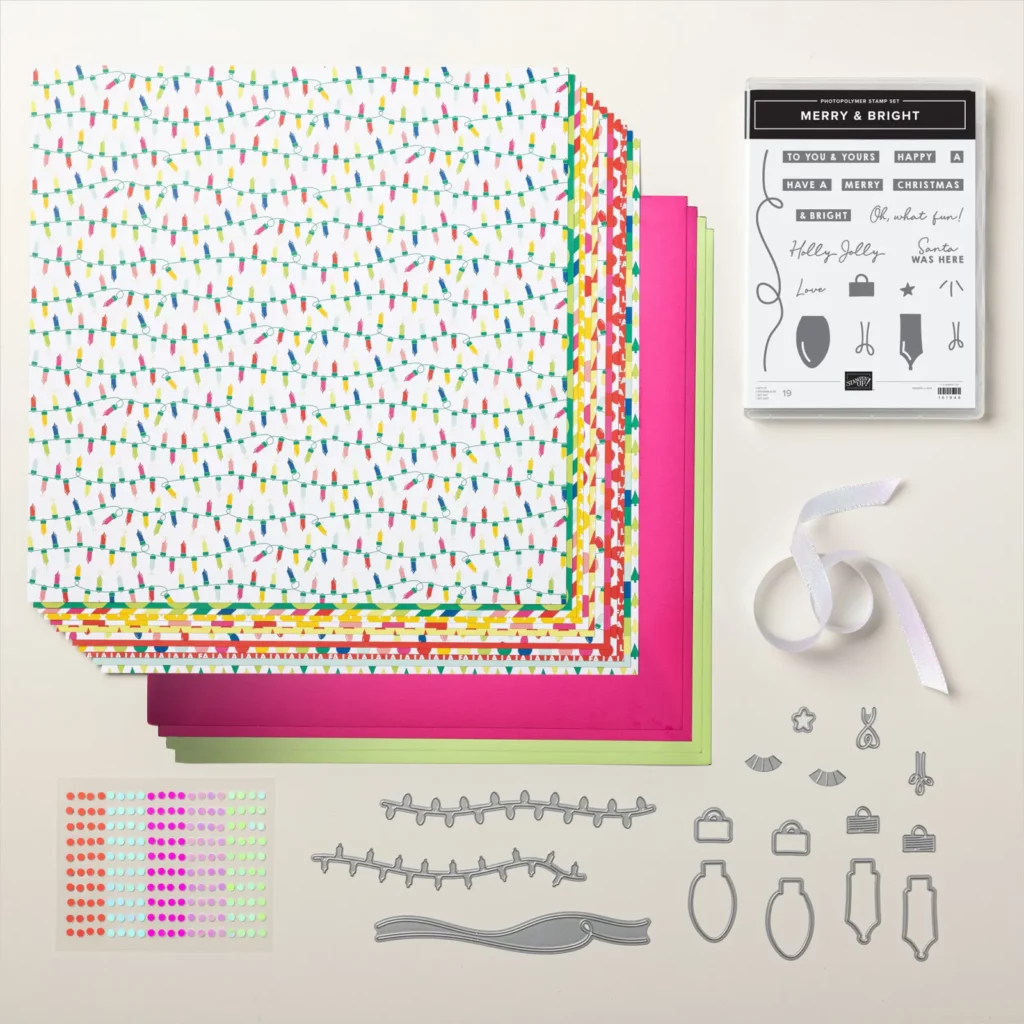 Check out the products in the Merry Bold and Bright Suite in my Online Store HERE.
Here is a list of the other products I've used to create my projects above (all items are available in my Online Store 24/7 – just click on any image browse and shop) :
Product List
Enjoy browsing!