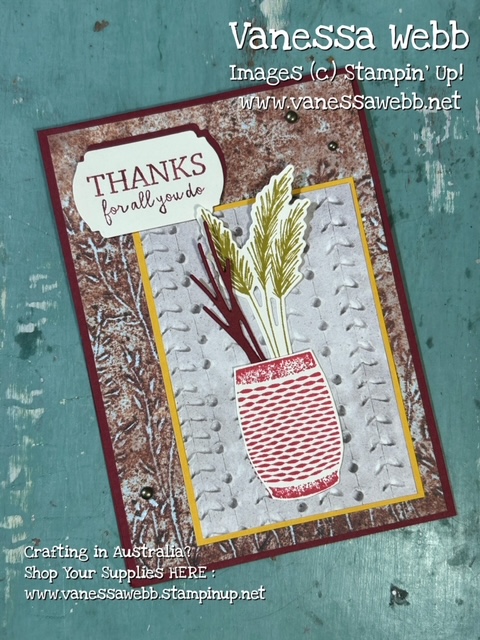 Creating with the stunning Earthen Elegance Suite today! The textures in the Designer Series Paper are truly remarkable. The paper is actually created from photographs taken of glazed and unglazed pottery and fabrics to create a truly authentic look and texture that you can almost feel a you look at it.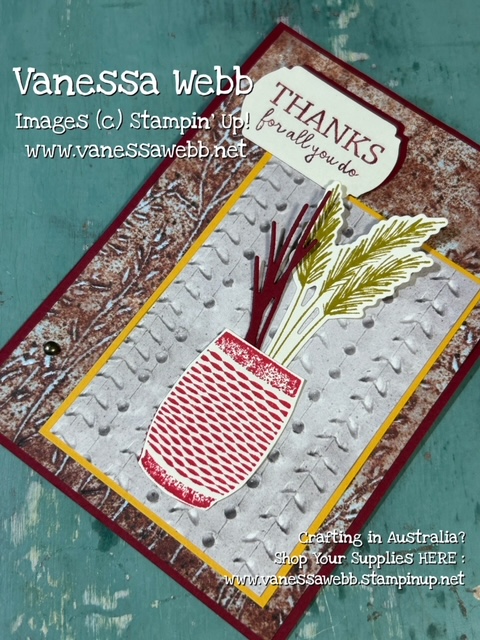 I created this card for a team challenge. The brief was that we had to create a projects using the colours : Crushed Curry, Cherry Cobbler, Wild Wheat and Real Red…..not a combination that I would normally choose, but it was fun to try and meet the requirements of the challenge as it helped me to think outside the box!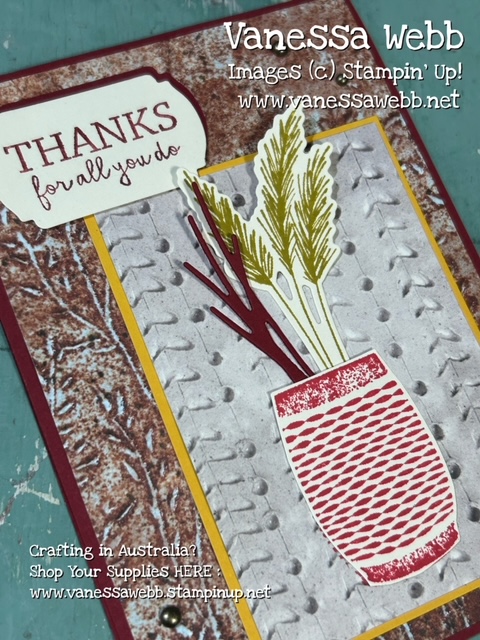 The punch that I used is actually retired (I've obviously kept it in my collection as it is a favourite of mine!) If you don't have this one, you could substitute for any of the following, currently available punches quite successfully (you can click on any image to browse and shop!):
Product List
Check out how to make this awesome project (a 3D shadow box) on my Youtube channel using the Earthen Elegance Suite :
Here's what I've used to create my cards above (all items are available in my Online Store, just click on any image to browse and shop!) :
Product List
Thanks for stopping by…..happy creating!