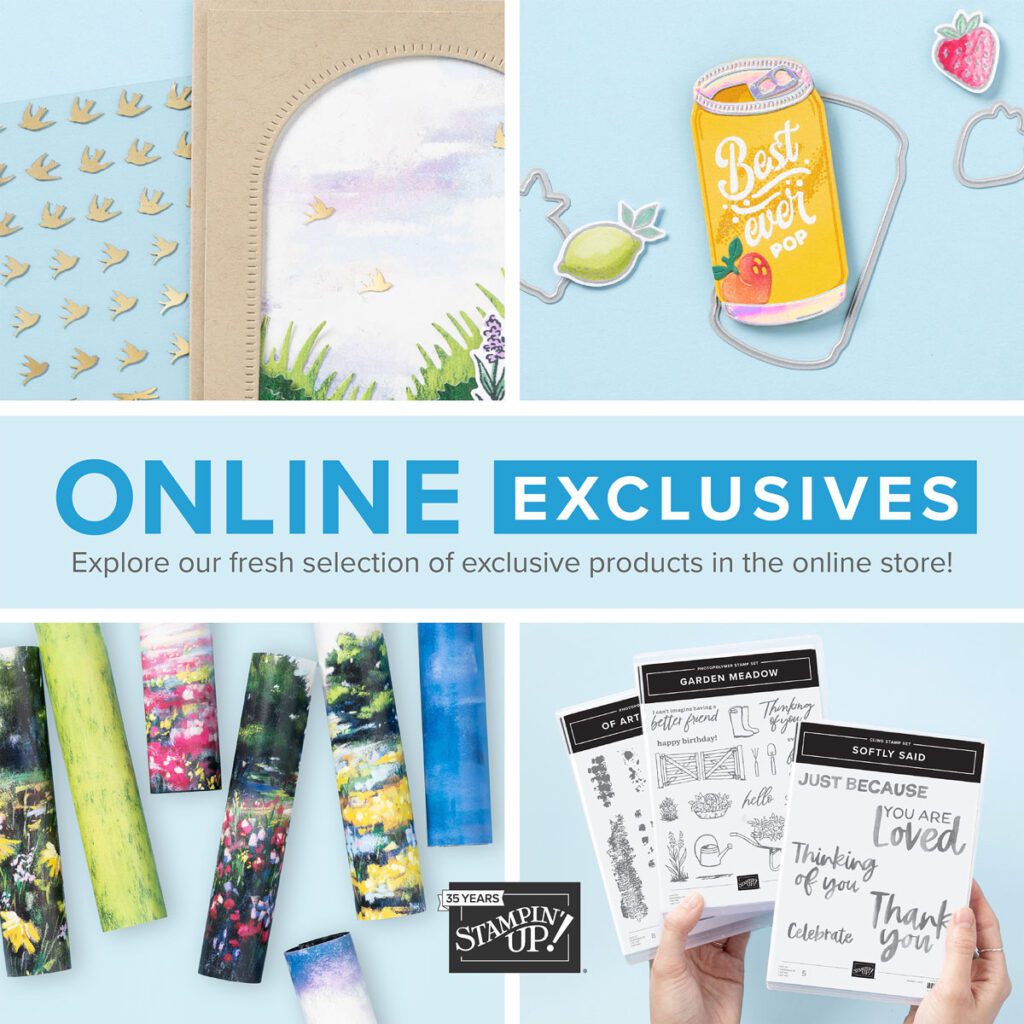 New products have arrived in the Online Store! You can check out the full range of Online Exclusives HERE.
Here are some of my new favourites :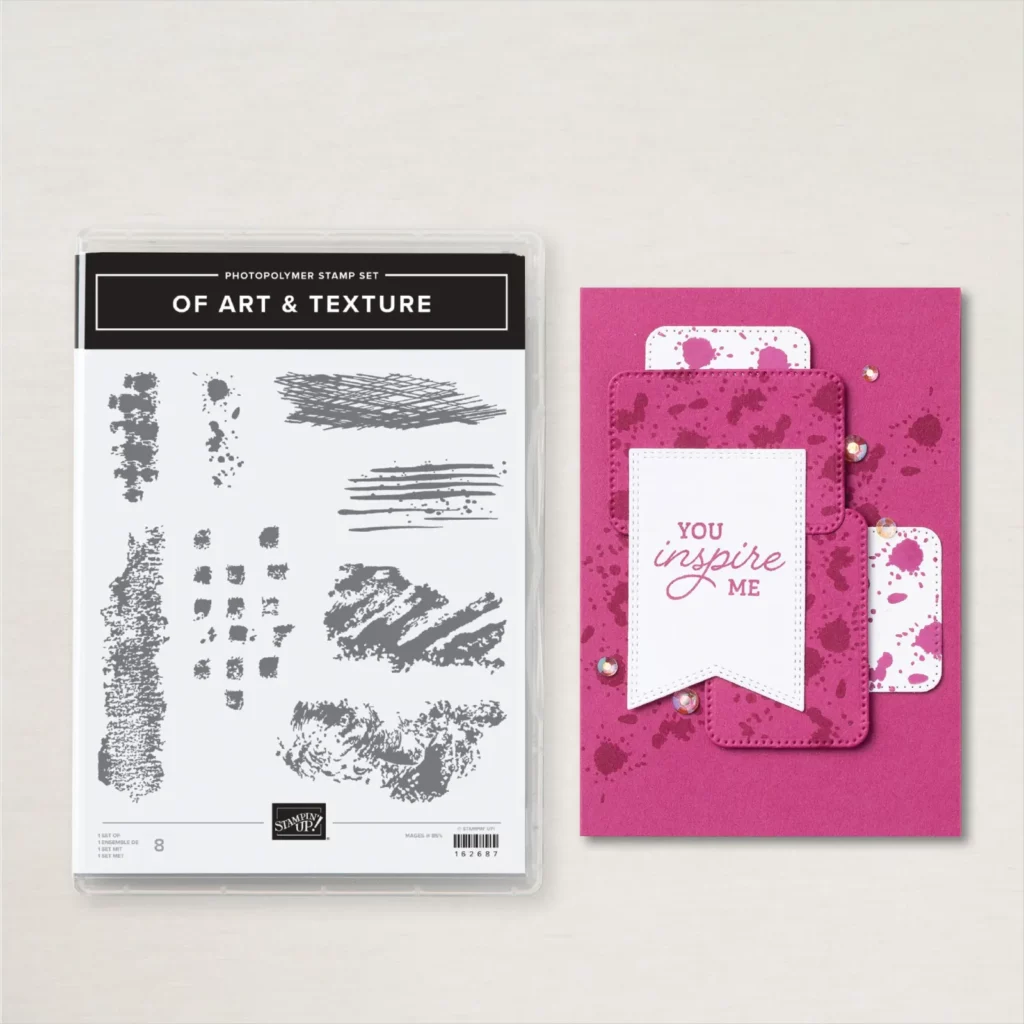 Of Art and Texture Photopolymer Stampset – Item code 162687 – $42
Create eclectic backgrounds with the Of Art & Texture Stamp Set. Perfect for all-occasion cards and paper crafts, use this artistic, image-only stamp set to add different textures and shape designs to your crafts. You can also create layers on your cards by stamping the textures underneath images and sentiments, or just give your projects a more vintage look! Using the colouring tool and technique of your choice, apply one or multiple colours to give your projects a stronger or softer look.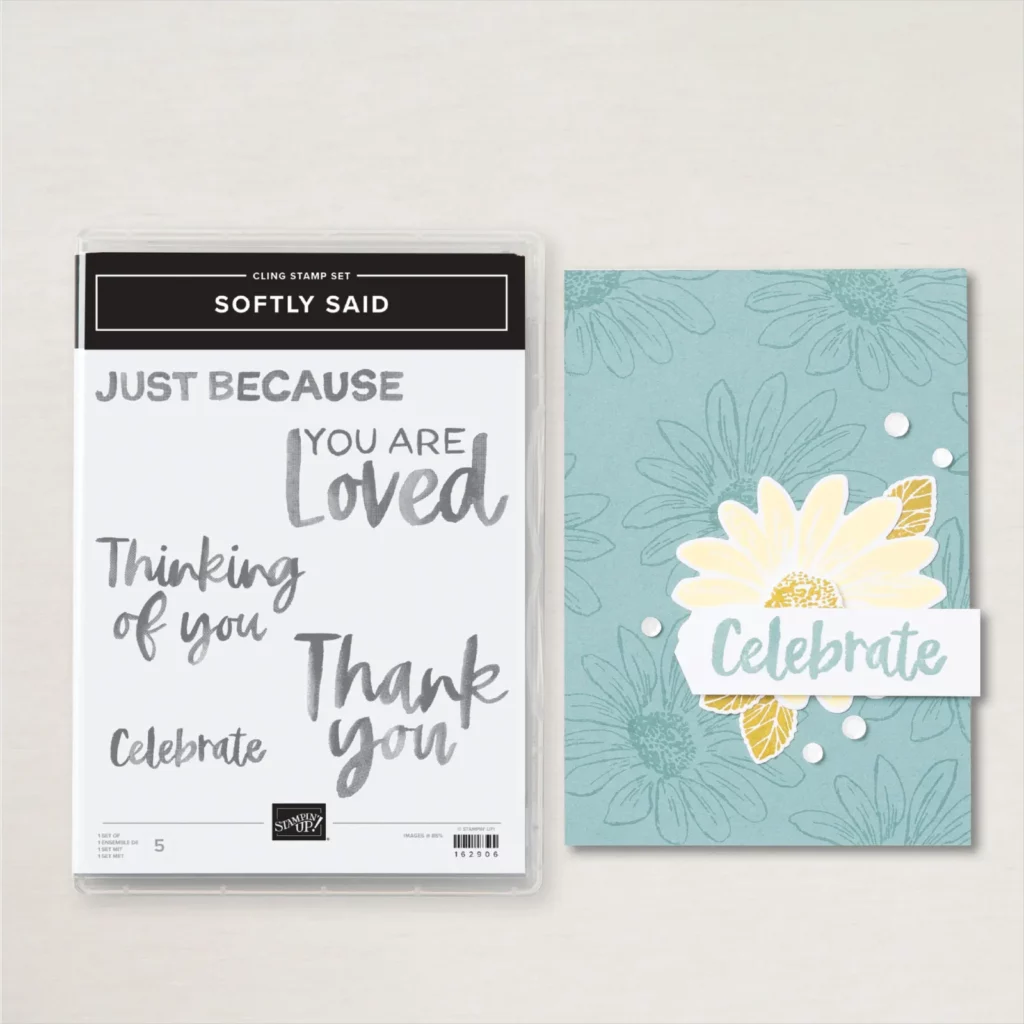 The Softly Said Cling Stampset – Item Code 162906 – $44
Find just the right words with the Softly Said Distinktive Stamp Set. Choose from a variety of sweet, hand-lettered sentiments to celebrate your loved ones. These cling stamps create a beautiful watercolour effect, and the sentiments are large enough to stand as the focal point of your paper craft or layer with other designs and embellishments. Whether you want to express your gratitude or let someone know you're thinking of them, this is one stamp set you'll use all year long. This Distinktive stamp set has a special texture that gives added depth and dimension in a single step, creating photo-realistic images!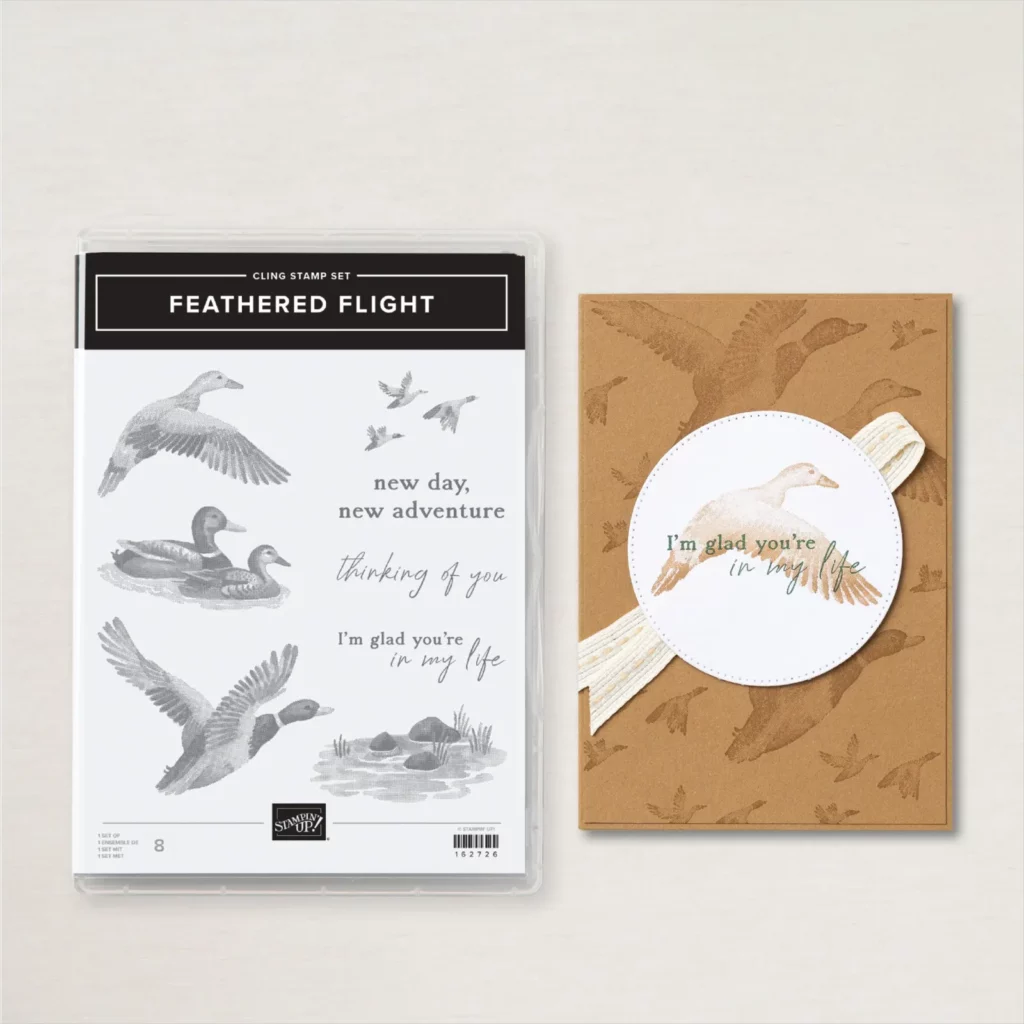 Feathered Flight Stampset – Item code 162726 – $42
And don't miss the fabulous Three-Color Glimmer Paper!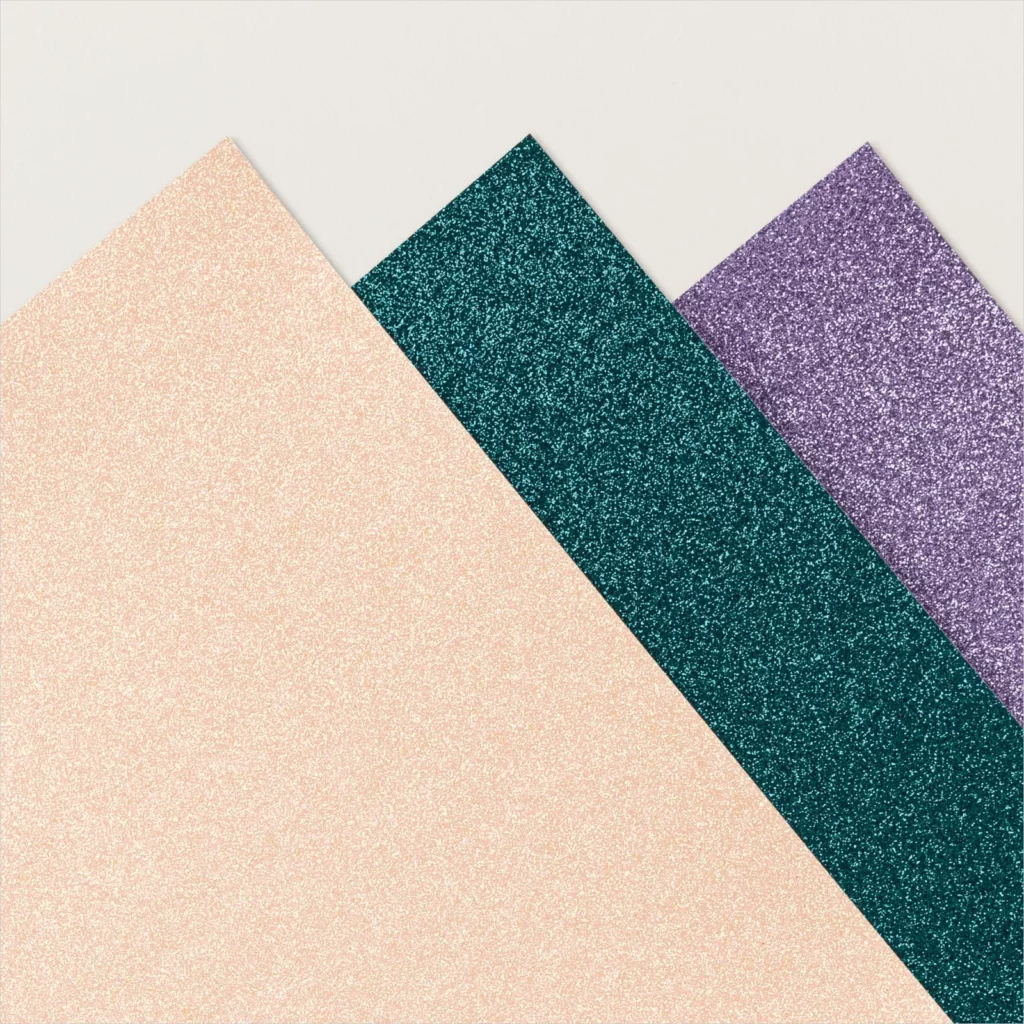 Three color Glimmer 12″x12″ Specialty Paper – Item Code 162813 – $18.50
Add a little (or a lot!) of sparkle to your paper crafts with the Three Color Glimmer 12″ x 12″ (30.5 x 30.5 cm)Specialty Paper! Cut and score this paper for a fun card front or use different die cuts with it to add unique layers to your paper crafts. The three hues can be easily coordinated with a variety of projects. Add a shining detail to your crafts with this bright and beautiful paper.
* 6 sheets: 2 each in 3 colours
* 12″ x 12″ (30.5 x 30.5 cm)
Product colours: Highland Heather, Petal Pink, Pretty Peacock
I've used this gorgeous paper for accents on my cards below :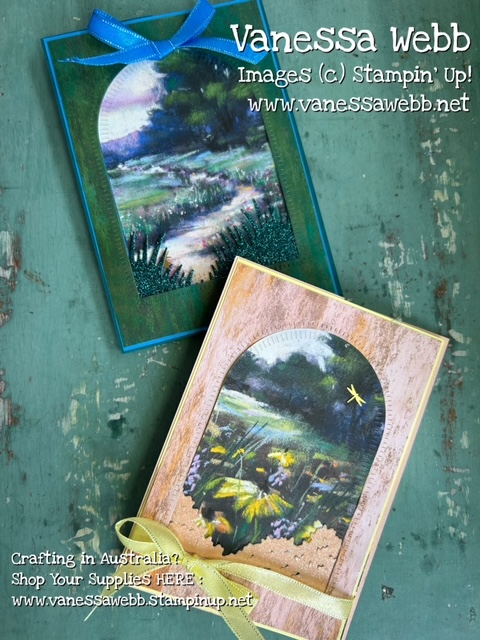 Check out my Instagram Reel HERE to see the inside of these cards and follow me there for more ideas!
Order the Three Color Glimmer Paper in my Online Store by clicking on the image below :
Product List
Here's what else I've used to create my cards above (all items are available in the Online Store – just click on any image to browse and shop) :
Product List
You'll find the entire collection of Online Exclusives in my Online Store HERE or click the image below to browse and shop!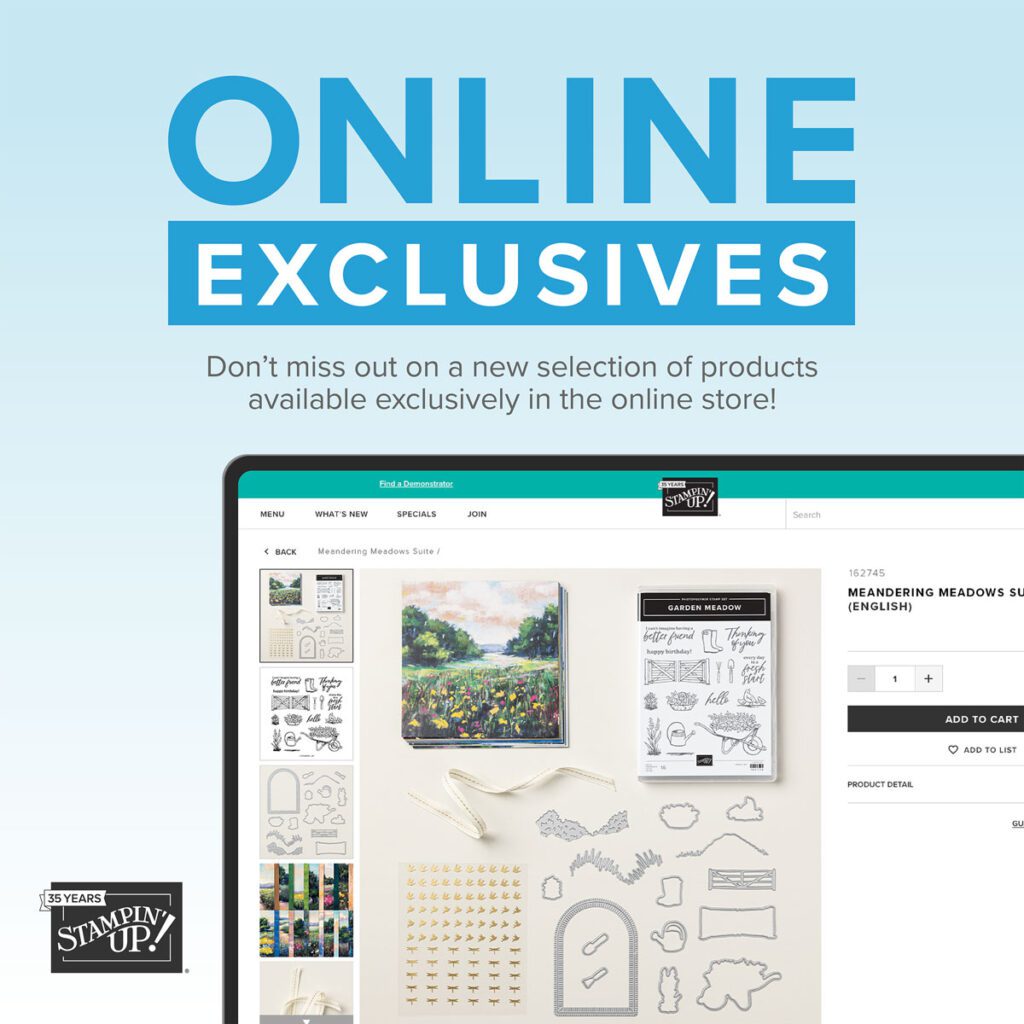 Happy browsing and shopping!