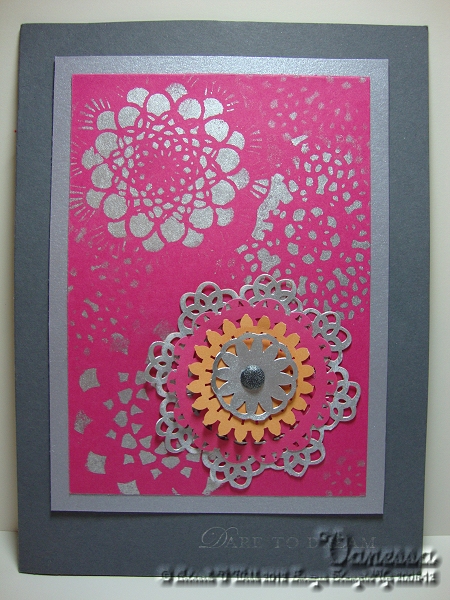 I'm back! Did you miss me??????lol
I have finally unpacked from Canberra and although I've spent most of this week nursing a cold……it's been an awesome couple of days reflecting on our time at Stampin' Up! Convention last week!
I know I say this every year, but this year was the best yet 🙂 It is always special to catch up with my demonstrator friends, staff from the Home Office in Utah and Sydney Office, be inspired by the creativity of others in their papercrafting and their business, hear about all the new and exciting announcements and sneak peeks we get to see as Demonstrators. And,  somehow every year, Stampin' Up! show their appreciation for us in new ways, reminding us once again that we are a part of something AMAZING.
The card above was part of my presentation on stage show-casing Shimmer Paint. I demonstrated different ways to use the 3 different colours of Shimmer Paint and for this card I used the Flirtatious Specialty paper with the lazer-cut doilies as a template for sponging the Platimum paint to create this background. Once I had finished, I used the doily template on the card too :):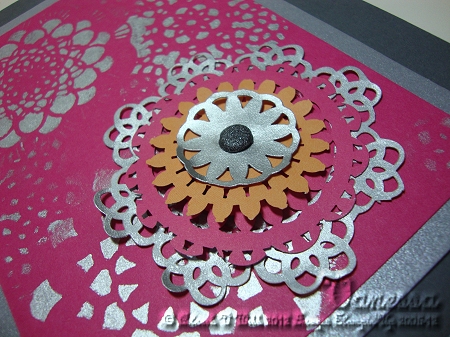 This year I was awarded 1st Place in Australia for both Sales and Recruiting and I came in at number 2 over all for the Demonstrator of the Year award. It was such an honour to share these awrads with my wonderful team and also my colleagues who inspire me every day. I want to say  BIG thankyou to you also……..as my blog readers and customers you are what makes my business happen and the reason I am able to do this so, I thank you from the bottom of my heart for giving me the opportunity to do a job that I LOVE. You guys are AWESOME 🙂
Here are just some of the prizes that I received on Awards Night last Saturday :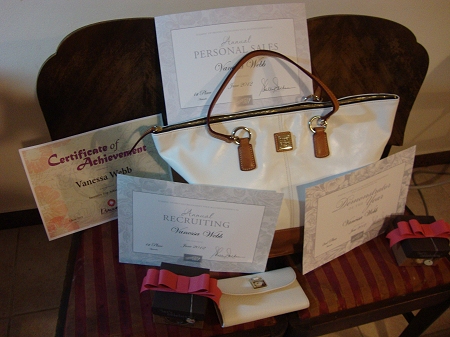 How cute are the hand-made chocolate boxes! (notice the new colour sneak peek??)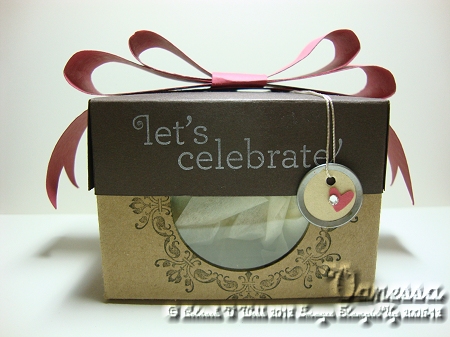 Sorry I didn't take a picture of the hand-made Chocolates…….they disappeared too quickly lol.
So…….lots of reasons to smile and be thankful this week. Not the least of which is that Stampin' Up! have two fabulous new promotions!
This month you can purchase or earn for free a gorgeous new limited edition stampset called  "Reason to Smile" . This promotion runs only until June 30, and you can take part when you place a customer order or an order at a workshop!


The exclusive Reason to Smile set is only available during this special offer! Get it in two different ways:
Get it for FREE with a $125 AUD /
$150 NZD purchase!*
OR
Buy it at the regular retail
price—no additional purchase necessary!
| | | | | |
| --- | --- | --- | --- | --- |
| Reason to Smile Wood-Mount Set | 130826 | $35.95 | 131050 | $0.00 |
| Reason to Smile Clear-Mount Set | 130828 | $28.95 | 131051 | $0.00 |
*One free set per customer
Here's what I have been making with the set that I pre-ordered last month :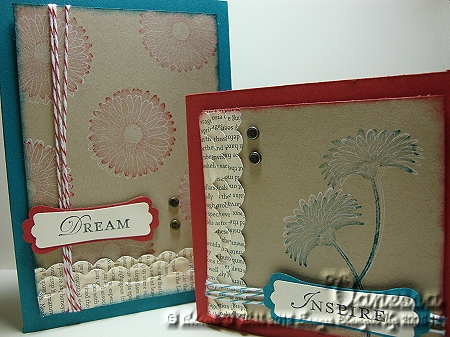 The Reason to Smile set is a Two-Step stampset, so each image has extra dimension when you stamp the overlay image over the top. For my cards I've used Ridinghood Red and Island Indigo for the base colour and Whisper White over the top so the the image "pops" :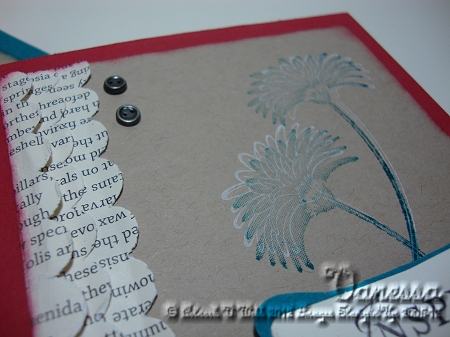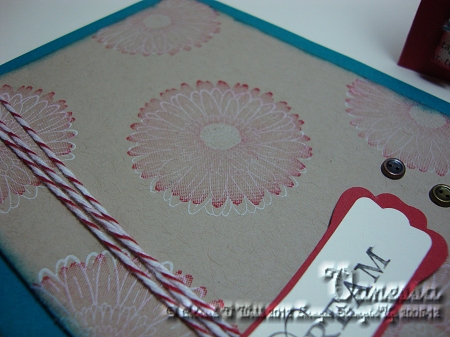 See my Demonstrator Website for more great samples using this set!
Contact me today to order your Reason to Smile stampset!
I'll be back later with more news and photos from Convention 🙂