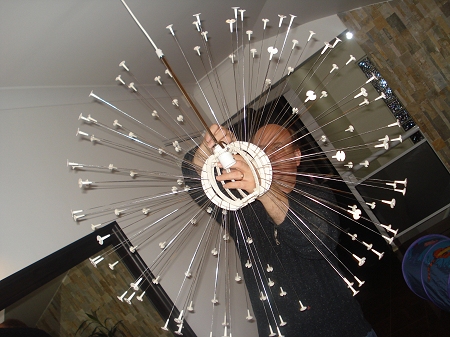 I received some lovely cash awards at Stampin' Up! Convention this year…..so we thought an Ikea expedition was in order!
We have had our eye on this IKEA Maskros lamp shade for a while now (we needed something to replace the rather tragic, Dynasty- inspired light in our stairwell lol) and finally, we have purchased and installed it!
It is a very cool design (like most Ikea stuff ) and we hung it from the mezzanine in our entry way to piece it together before hoisting it up into place. As you can see, we  all pitched in……..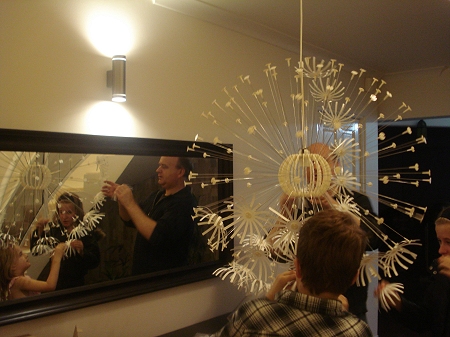 Assembling the frame first and then adding the flowers…….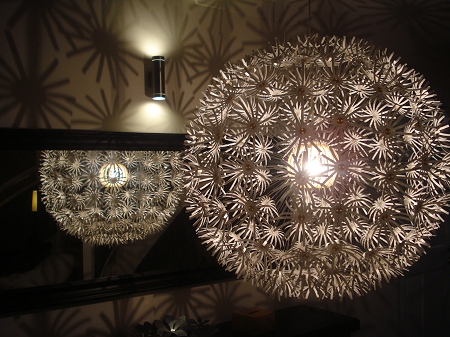 And the result is quite spectacular! (hmmmmm……I'm thinking of a card…… using Big Shot die cut flowers, white on white…..will post that later lol!)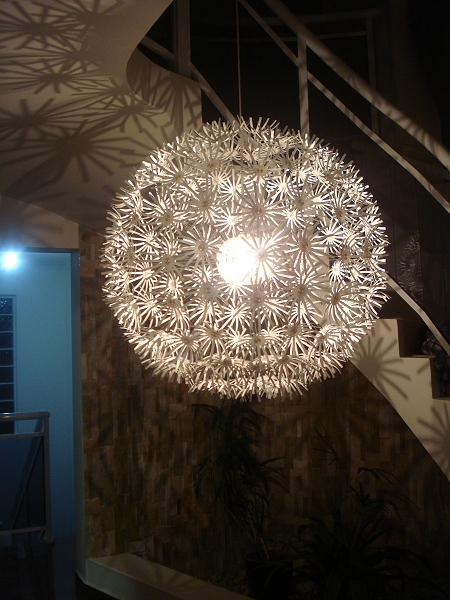 Here is is before we made 2 holes in the ceiling, threaded some rope through each and tied the ends to the power cords before installing in the ceiling cavity (you have to think outside the square when you have high ceilings and no ladder!)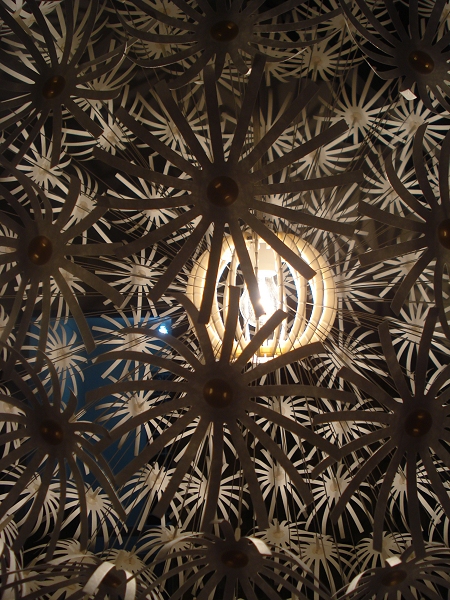 .
Couldn't resist grabbing this arty/abstract shot :).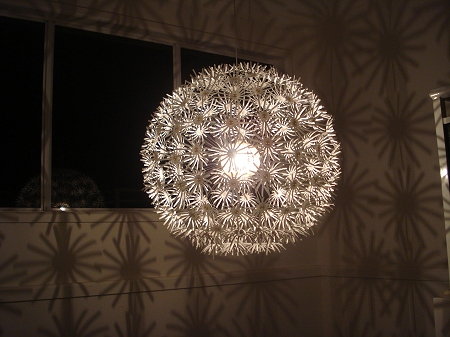 Here is our new lamp in situ – LOVE the pattern it makes on the  walls in the stairwell……it also moves slightly in the breeze….so it's a bit like having your own interactive art installation to look at as we go up and down stairs or walk under the light – very cool :). When I googled this lamp I disovered a whole bunch of other stuff that you could do to it too, check this link out! Definitely some uses for the Big Shot there and some bling ideas too 😉
Last weekend I got to hang out with some of my team and stamping friends for the day. We spent most of our time eating, chatting and creating and the time flew by as it always does when you're stamping 😉
Here are a few shots of our little group down in the craft room getting their "stampin' " on………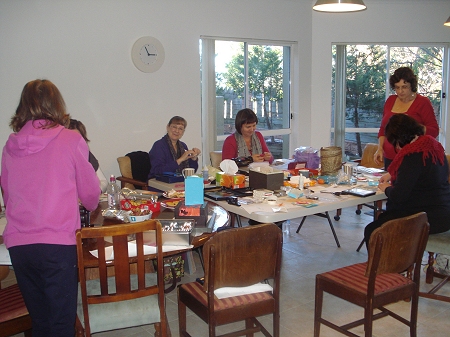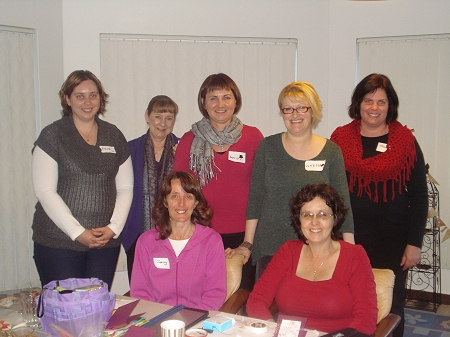 We created some gorgeous cards designed by some of these talented ladies (I'll have to post these for you later!)
It was such a lovely way  to spend a Saturday and I'm looking forward to our next team stamping day already!