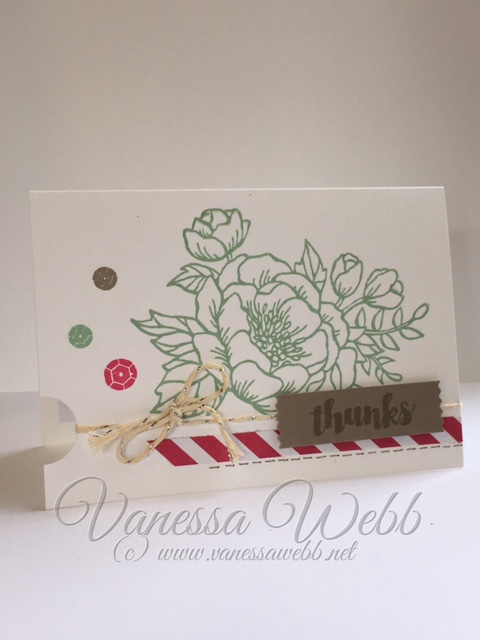 The new Stampin' Up! Occasions Catalogue is just around the corner! You know, even after 9+years as a Demonstrator…..I still get excited about the release of a new catalogue……every – single – time :). The card above was not created by me, it was a "thank you" from the lovely Stampin' Up! Australian Head Office staff for helping out at our  On Stage Event in Melbourne a couple of weeks back. It's using the soon to be released stamp set "Birthday Blooms" together with the brand new hostess set, "Love You Sew".
Now, I can't show you the images until the catalogue is released to customers on January 5…….. BUT if you'd like your own copy of the Occasions Catalogue as soon as I get my pre-order  stash this month, then just email me stampin@vanessawebb.net  or SMS 0407 497 540 and I'll send one to you (Australian residents only).
 Every demonstrator who attended got to particpate in a Product Purchase Premier…….a pre-pre-order!…… which meant that we could purchase a selection of the brand new product before anyone else – so………. stay tuned for more awesome sneak peeks to come! Here are just a few pics I got of our fun weekend in Melbourne :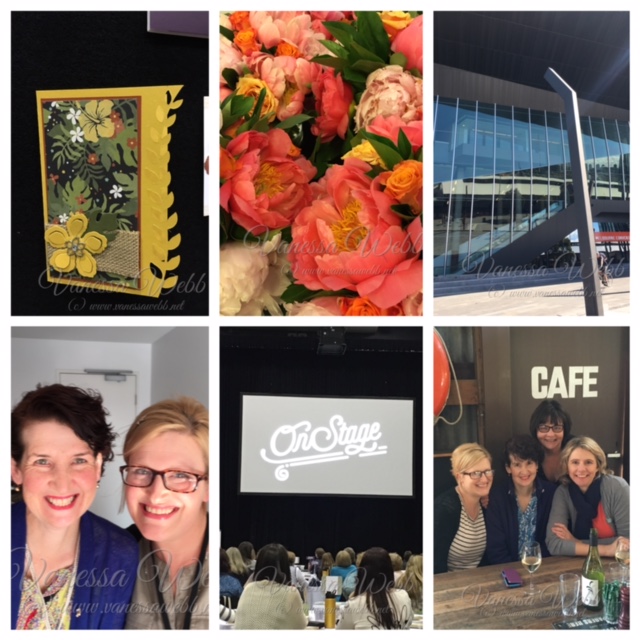 You'll notice another sneak peek of a new Bundle at the top left……it's called Botanical Gardens…..another new favourite of mine.
I hope you are having a creative day 🙂