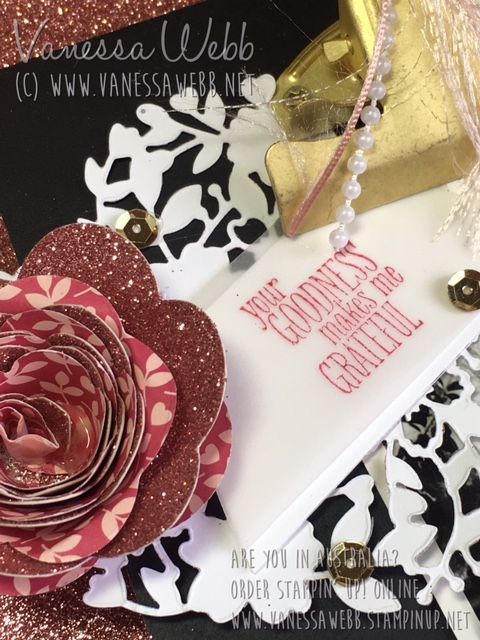 In this class we'll be embellishing a gorgeous free-standing mini Chalk Board as well creating a matching card and gift-box all using the Enjoy The Little Things Project Kit (see below for contents). You'll receive a complete kit at the class plus extra supplies and embellishments to create your project – all for just $60 (class fee is less than $10!)
Here's what you'll receive – (plus extras to complete your unique project as pictured above) –
Dates : 2 different class dates…..book into the one that suits you! Friday 29th April OR Thursday 5th May
Time : 7.30pm
Place : Mine! Details given when you book in…..
Cost : $60 – includes the Enjoy the Little things Project Kit which we'll be using in different ways to create a gorgeous double-sided photo display blackboard a matching card and coordinating decorated gift box (suitable for Mother's Day or any other gift……or keep it and use it yourself!), full verbal instructions, access to more ideas to use with this kit, light refreshments.
You'll have enough supplies left over to create 13 unique cards (there'll be heaps of samples and ideas on display not included in the kit instructions!)
Contact me to reserve a spot for yourself and a friend…..seating is limited and payment due by 1 week prior so that supplies can be ordered in time for class!
Can't make it along? Order your very own mini Chalkboard (included in the Enjoy the Little things Project Kit) and make your own at home following the step-by-step instructions provided. Click on the image below to shop yours online now (Australian residents only)!
Product List
Contact me on 0407 497 540 or email stampin@vanessawebb.net to book in and receive payment details.