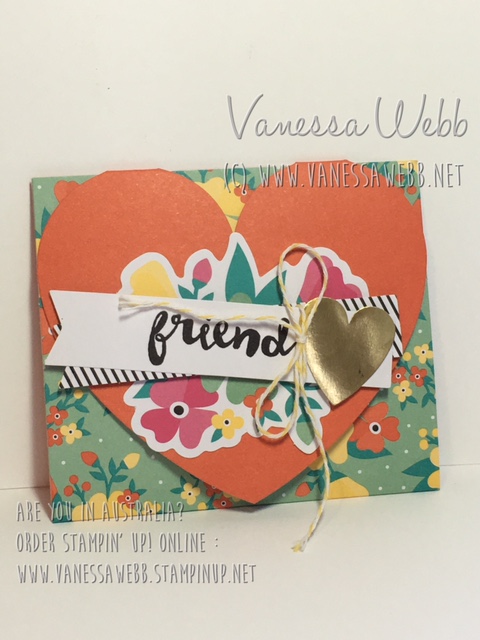 WHAT I LOVE MOST ABOUT BEING A STAMPIN' UP! DEMONSTRATOR……….
As much as I LOVE blogging, sharing my creations online with the world via Facebook/Instagram/Pinterest, creating videos etc…..I re-discovered recently what I love MOST about being a demonstrator is being able to share my passion for paper-craft with others in face-to face classes and workshops. Nothing beats that hands-on, creative experience……especially when we are talking paper-craft, right?
I know that many of you prefer more immediate sharing that happens at these events too.
Are you ready to experience the fun and rewards that come from creating with friends?
All YOU need do is provide the venue (ie your kitchen bench or table/coffee table) – I'll provide the fun!
Here's what you'll get :
* A NEW 2016/17 Stampin' Up! catalogue  and host packet(sent directly to you before your workshop)
* A project pack complete with ingredients for  fun/creative experience with your friends
* Learn more about your own creative "style" (it's amazing how everyone around the table puts their own spin on the project!)
* A Host gift made by me 🙂
* The chance to reward yourself with FREE goodies from Stampin' Up! – yipppppeee!
The new catalogue launches June 1. I currently have openings for  from Saturday June 18 onwards.
Please contact me 0407 497 540 or stampin@vanessawebb.net with your preferred date and time and start inviting your friends.
Looking forward to stamping with you!