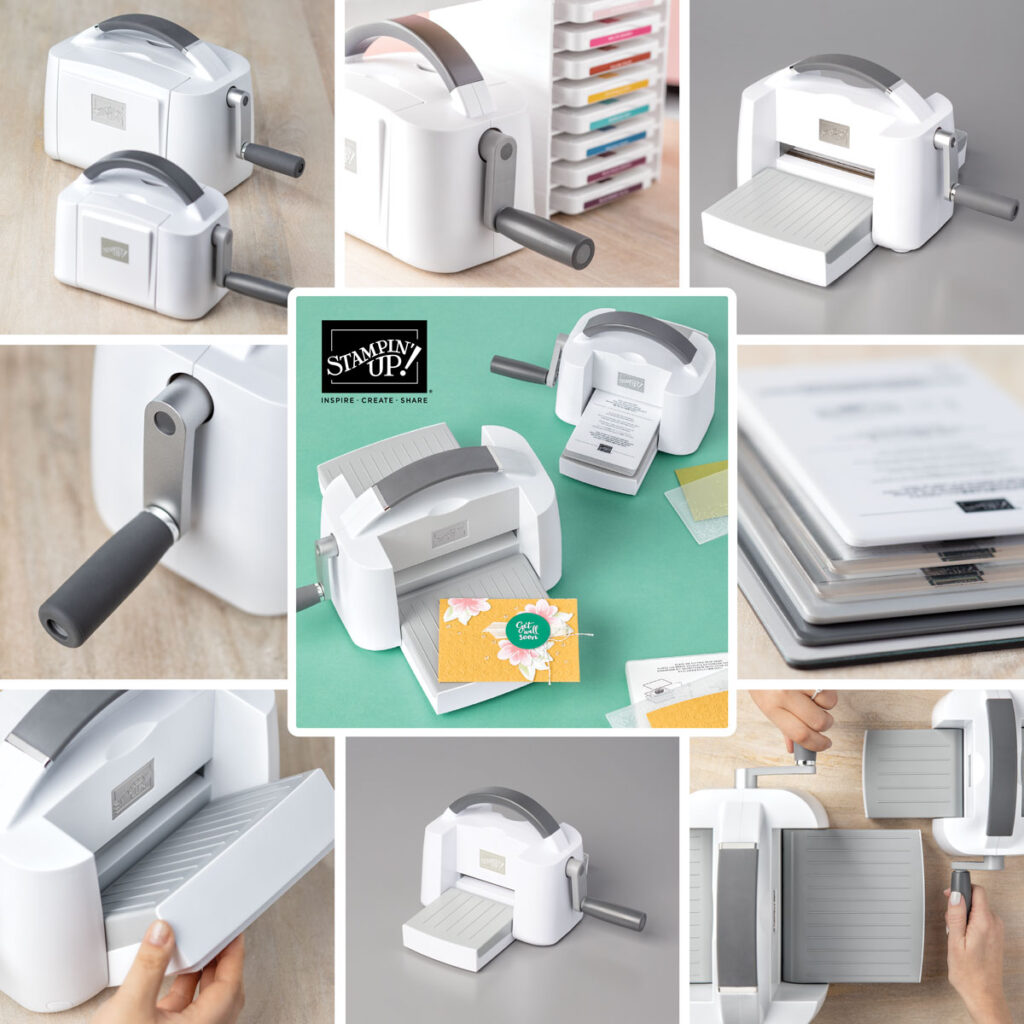 Introducing the Stampin' Cut and Emboss Machine
Creating die cuts and embossed designs is easy, thanks to Stampin' Cut & Emboss! Our die-cutting and embossing products do the work so you can have the fun.
Our Stampin' Cut & Emboss Machine offers multiple die-cutting and embossing options for you, whether you are a beginner or a seasoned crafter. The machine is exclusive to Stampin' Up! and offers the highest quality and makes precise cuts and detailed embossed images every time. The machine is simple to store and easily portable, which makes packing for your crafting events a cinch! The Stampin' Cut and Emboss machine comes with all the tools needed to get started right away, making it easy for you to have a fantastic die-cutting and embossing experience from the start.
SO MUCH TO LOVE
So what sets the Stampin' Cut and Emboss machine apart from the rest? Here are some of our favourite features:
Durable machines with high-quality results. The solid steel construction frame and rubber feet that securely grip the work surface produce crisp, clean, precise cutting and beautifully detailed embossing.
Easy to use. The machines and tools are designed for an intuitive die-cutting and embossing experience. For example, all plates are labelled with a number and are colour-coded for easy reference and use when building your sandwich. And just like the name suggests, our Magnetic Cutting Plates have fully-magnetic surfaces to make it easy to securely position your dies and keep them in place.
Simple to store. The platforms on both machines fold for space-saving storage and they look pretty too–the sleek, clean design suits any crafting space.
Portable. You can use both machines at home or on the go with their folding platforms and ergonomic carrying handles. This makes it easy to showcase the product line in your classes and workshops! It's also convenient for your customers who like to attend crops or other crafting get togethers.
Check out the videos below explaining the Die-Cutting and Embossing Sandwiches :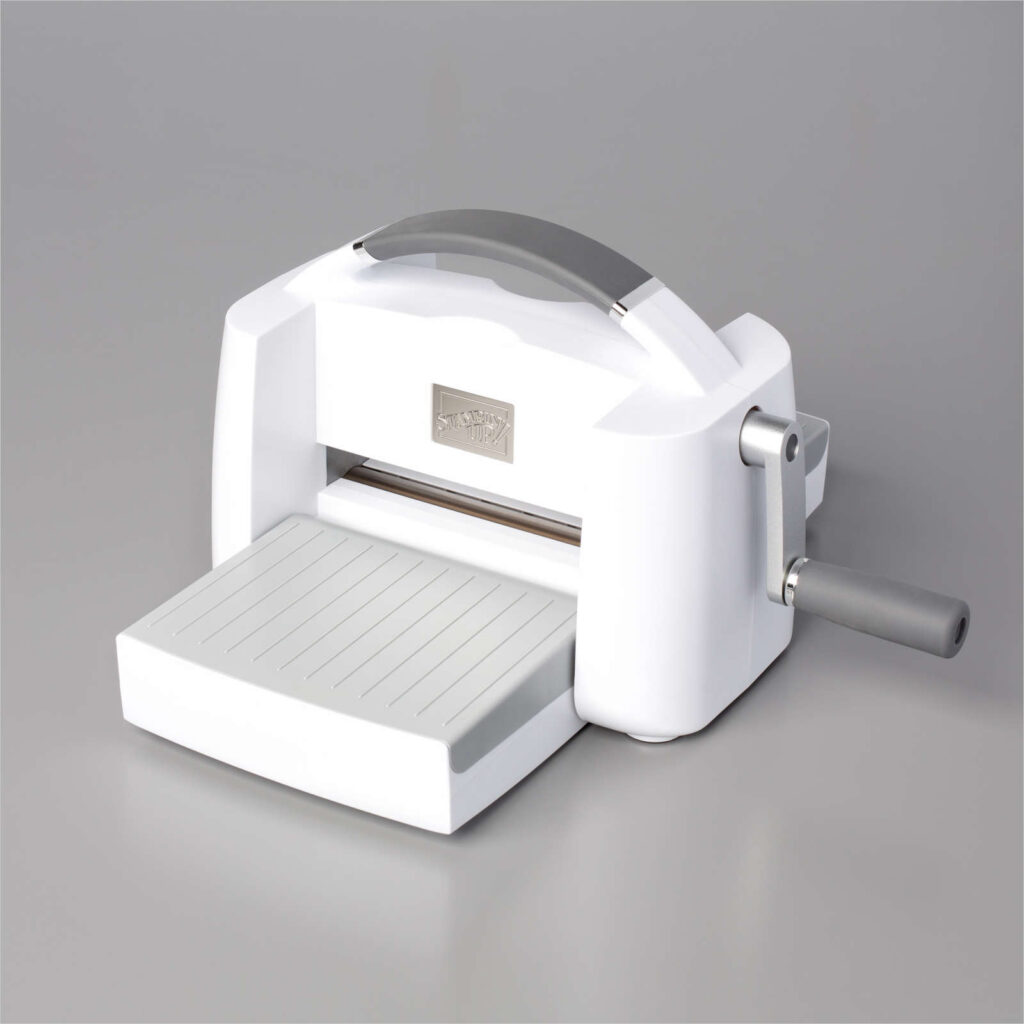 Shop the new machine and accessories by clicking on any image below to browse my Online Store :
Product List