The big day is only weeks away, and, if you are anything like me you'll be just about ready to start your Christmas crafting countdown! Perhaps you're planning to make an advent calendar, create some handmade décor, or prep some scrapbook pages to frame for some personalised gift-giving. The possibilities are truly endless!
Since the busiest shopping season is going on now, this is the perfect time to let you know that our Merry & Bright Online Extravaganza will be happening from MIDNIGHT TONIGHT, with 10% off select annual catalogue items. As a crafter, you know that adding a personal touch to your Christmas celebrations can make the season even more meaningful and fun. Feel free to spread the word about this fabulous sale so everyone can make the world a more beautiful place this Christmas!
Here's a little Christmas Gift idea for you…..using products that will be on sale for 10% off from Midnight TONIGHT :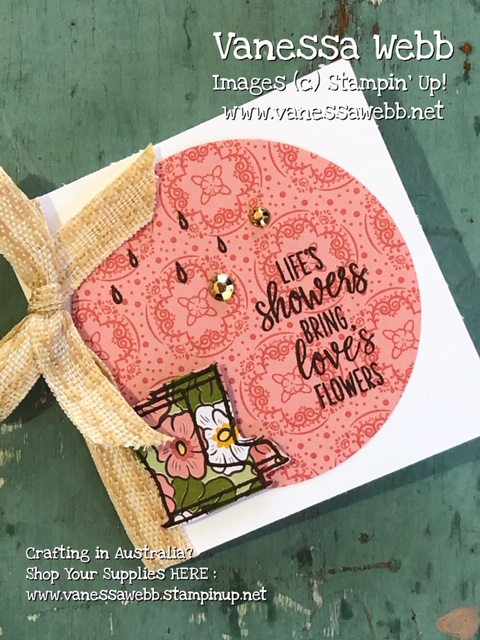 Create some cute little gift cards using the under My Umbrella stampset and Ornate Garden Specialty Paper…….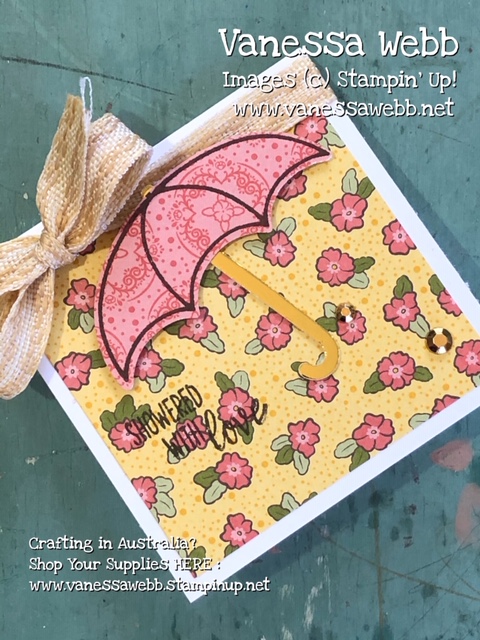 Embellish them with Gilded Gems and Embroidered Ribbon……….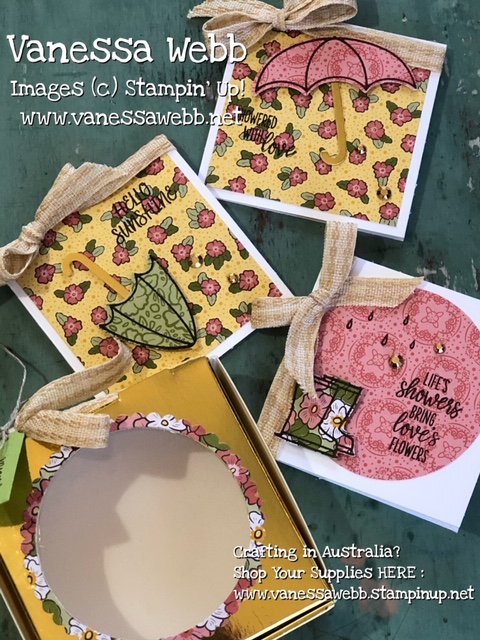 Create a gift box to house them using a Gold Mini Pizza Box with a window cut out of the lid……..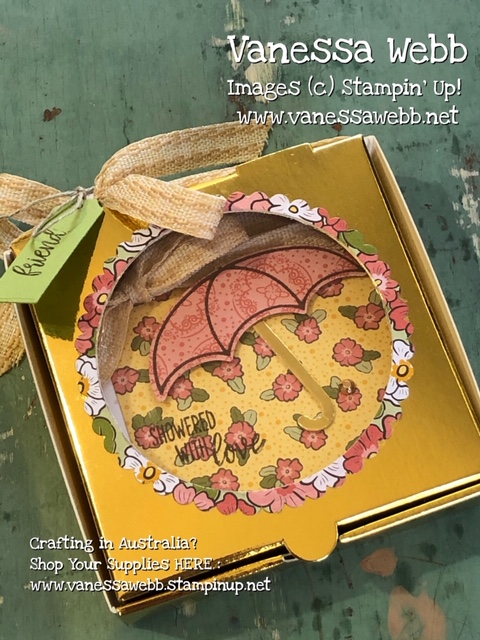 Tie an extra ribbon around the top with a Mini Tag and hand-stamped message………..
Place under the tree!
Here's what I've used to create my Mini Gift Card Box :
Product List

Online Extravaganza runs for 24 Hours Only……….
Nearly EVERY item from the current Annual Catalogue is discounted (some exclusions apply – see HERE for more details).
Place your orders ASAP during the sale period either Online or by Phone. Phone orders must be given during business hours – m 0407 497 540.
Hurry, the Sale ends 11.50pm TOMORROW NIGHT AEDT.
Click the link below from Midnight tonight to Shop Online or contact me via email or phone with your order and payment details anytime from now until 11.50pm TOMORROW!