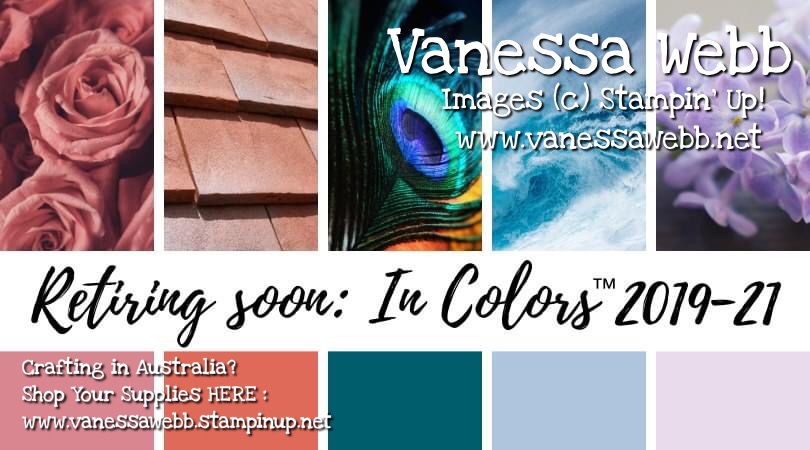 The current Annual Catalogue Retirement List is out this week! While only current Demonstrators will get to see the PDF of the new Annual Catalogue that same day……..EVERYONE will learn which stampsets, accessories and embellishments are returning in the next catalogue and which ones we will be bidding a fond farewell to! We have been informed that there will be some deep discounts on several items……maybe some of these will be on your wishlist and you can grab them for a bargain price while supplies last!
As always DON'T FORGET to get your reinkers for the retiring InColor Inkpads as well as to stock up on your favourite InColor cardstock and embellishments before they disappear forever!
Some items are already in low inventory and may even be sold out the first day the list goes live! NOW is the time to make sure that you have plenty of your "can't live without" colours in stock!
Shop Online using the "Shop Now" link and Host Code to the right of my blog or, alternatively, call me on 0407 497 540 or email stampin@vanessawebb.net and place an order that way.
Stay tuned for links to the Retiring and Discounted List – out this Thursday – as well as plenty of sneak peeks coming your way of new Annual Catalogue Projects and events!
Message me "Yes Please" to 0407 497 540 to request a new Annual Catalogue in the post!
In fact, all of the Retiring InColors are suitable for creating some beautuful Hydrangeas with the stamps and dies in the Hydrangea Hill Suite.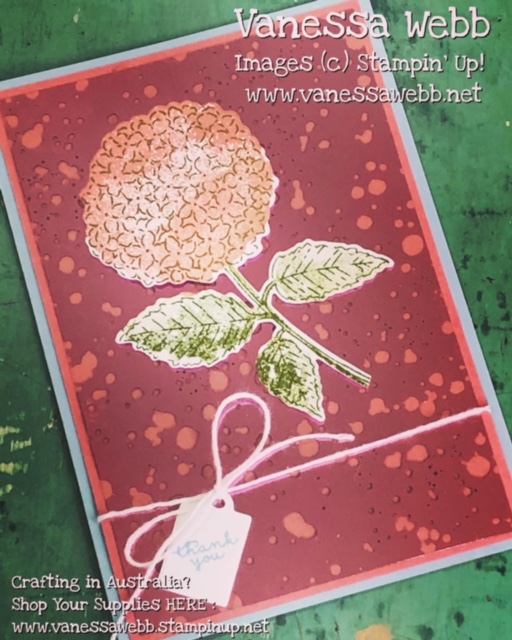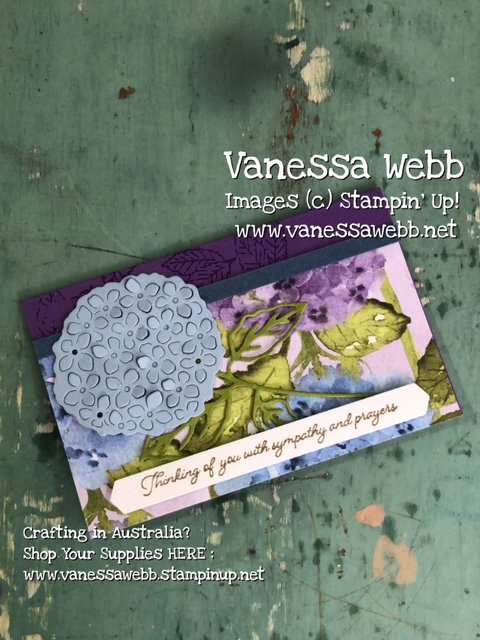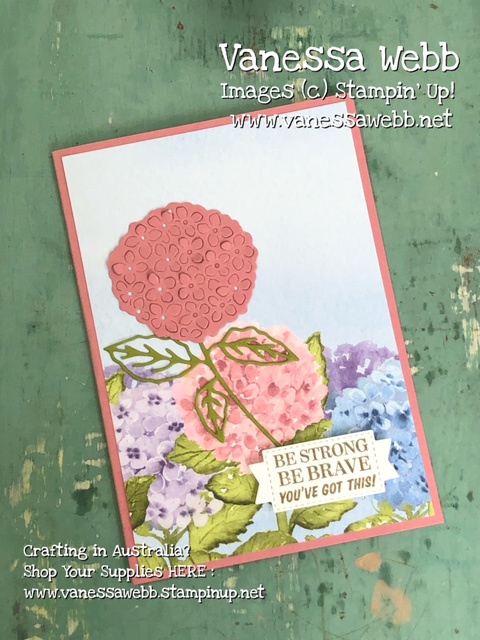 Shop the Retiring InColor products in my Online Store now …..only while supplies last :
Product List