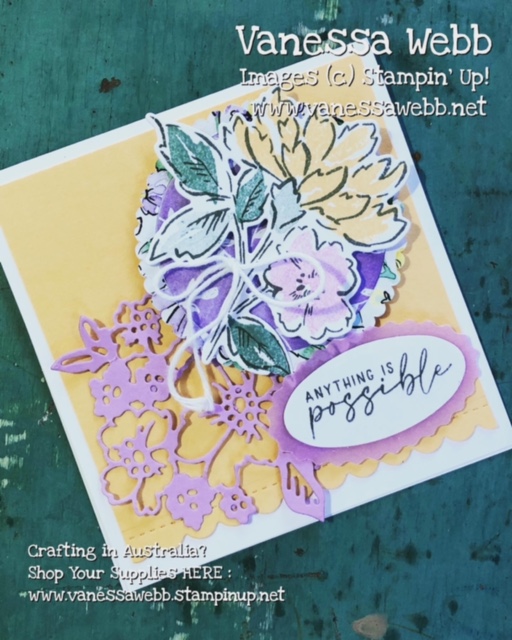 Last month, I wanted to recognise my Inky Finger's Team for their achievements in their businesses over the last three months! The three catagories were Sales, Recruiting and Title Promotions. I wanted to design a card that would convey the truth that anything is possible……including running a successful business during a once in 100 year pandemic! Many of us on our team would actually testify to the fact that we had the best year ever from a business point of view……..and that we very quickly learned that the service we provide for our customers including providing them with inspiration and beautiful products is in fact ESSENTIAL for all sorts of reasons!
Check out this article on how crafting can improve your mental health and sense of well-being and connection to others :
Doing Something Creative Can Boost Your Well-Being (berkeley.edu)
There you have it! Crafting really is good for your health!
Here's a close-up of the card……you can see that I've also used some of the new in Color Shimmer Vellum under the greeting which is punched out with the Double oval Punch :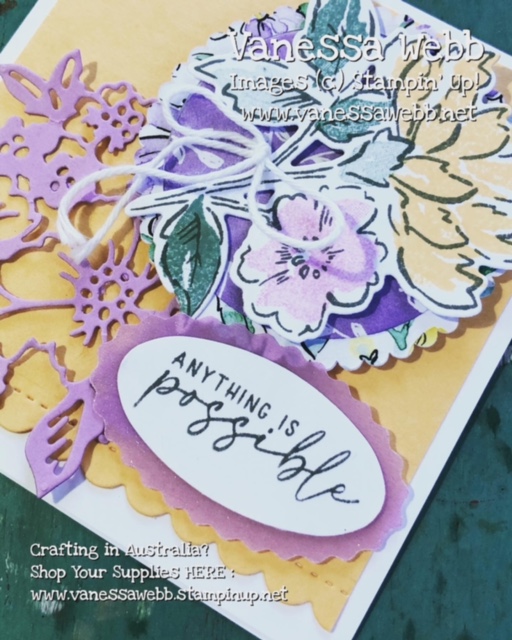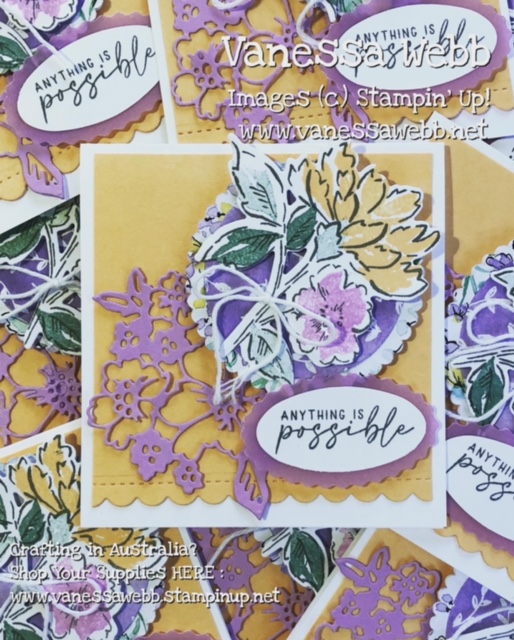 I've finished off the card using a small bow from the white Baker's Twine from the Baker's Twine Essentials Pack!
Here's what I've used to create my cards above (all items are available in my Online Store – just click on any image to brows and shop) :
Product List