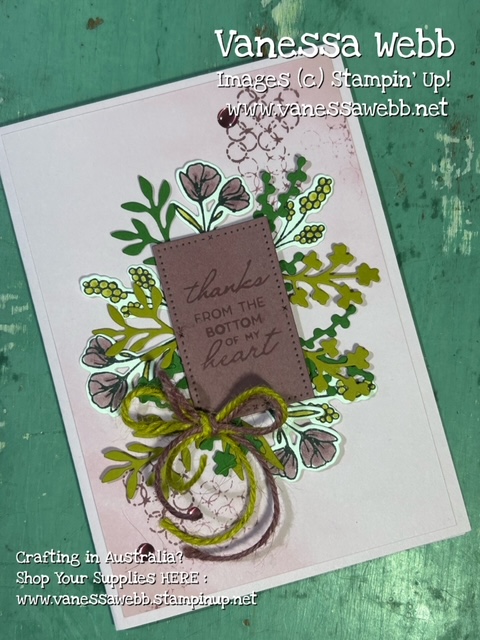 As soon as I saw the box on page 67 of the Annual Catalogue, I knew I had to CASE (Copy And Selectively Edit) it as a card! I loved the layout, the use of the dies and the colour combination (although I changed mine to include Wild Wheat instead of the Distressed Gold Specialty Paper (although that would look just as stunning!)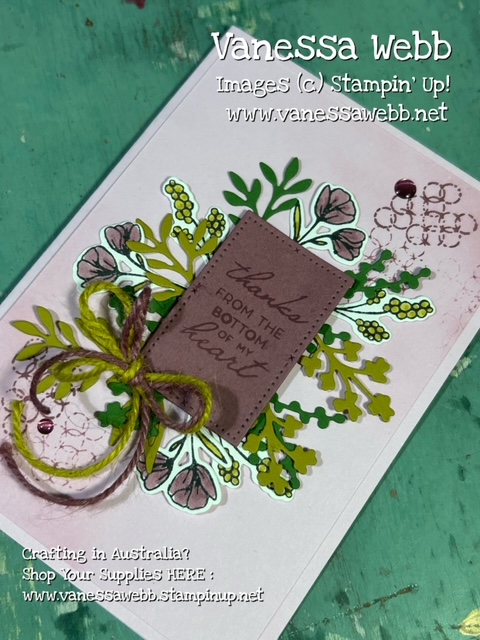 I added some extra texture with shading (using the Blending Brushes on an extra layer of the Bubble Bath cardstoock) and instead of the Moody Mauve Textured Ribbon on the original design, I've opted for the InColor Jute Trim as it's a bit more suitable for a card front (less heavy).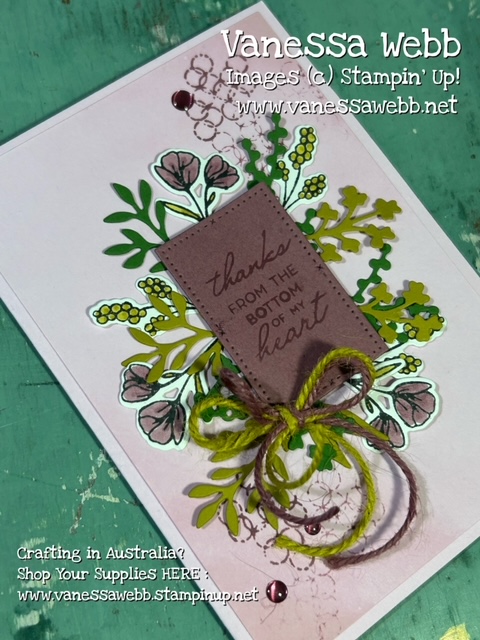 Have you CASED a project from the Stampin' Up! Catalogue lately? How did it turn out?
Here's what I've used to create my card above (all items available in my Online Store – just click on any image to browse and shop) :
Product List