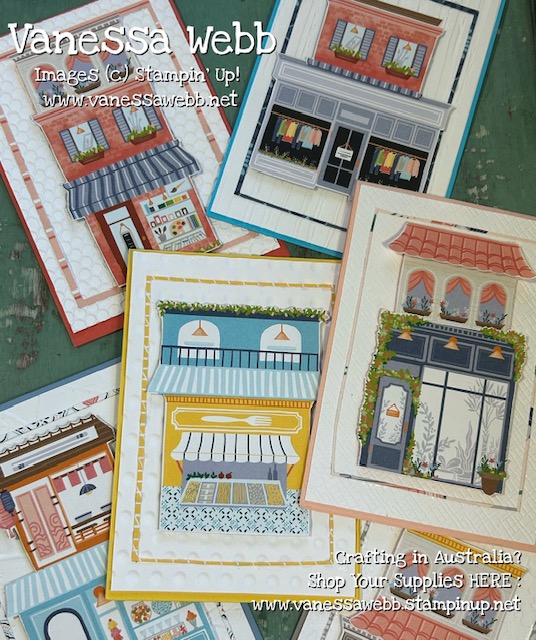 If you follow me on Instagram, it would be no surprise that I'm a fan of the TV show Grand Designs. Grand Designs UK, Grand Designs Australia, Grand Designs New Zealand – I love them all! If you love architecture, design and stories about people – it is a must watch. I particularly love how the show highlights the connection that people have to land and country and that buildings provide and interface for that.
When I saw that the houses and their segments in the Les Shoppes Designer Series Paper could be re-imagined and re-arranged…….I decided to give it a go re-designing them for some all-occasions card fronts.
Check out my video below for some hint and tips on how these cards came together (a full list of what I used to create my cards in the video is at the bottom of the Youtube description) :
Of course, you can use these gorgeous shops and residences as they are printed on the DSP (simply cut around them, leaving a mm or so of white around each one so that they stand out against their background) to create some fun projects such as the ones shown below :
The Bread and Pastry Shop :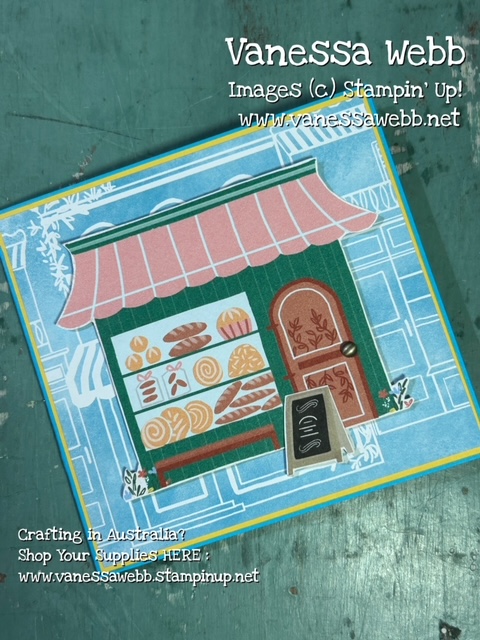 The Book Shop :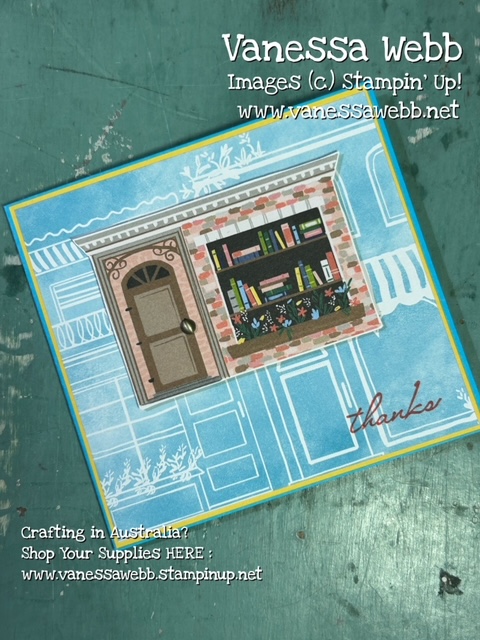 The Cosmetic/Beauty/Hairdresser Shop :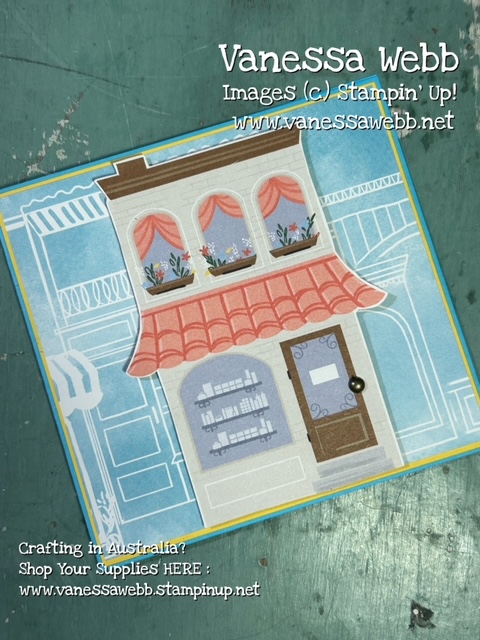 HINT : Place a large or small Rustic Metallic Adhesive-Backed Dot over the door handles on each image to create a realisitic, 3D look to your card front. The "Thanks" greeting is from the Timeless Arrangements stampset.
Here's what I've used to create my cards above (all items are available in the Online Store – just click on any image to browse and shop 24/7) :
Product List