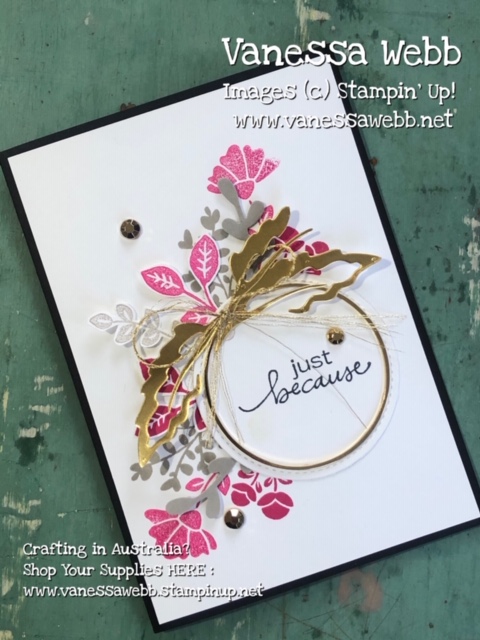 Do you ever see a card on Pinterest or on a blog and immediately fall in love with it…..only to discover that you don't have the exact same stampset or embellishments to make it yourself? This happens to me frequently as I surf the 'net , there are certain designs and elements that immediately appeal, and get the creative juices flowing. A few weeks back there was one such card, created by fellow demonstrator Shelly Wadge. I just knew I had to re-create it using the stamps and accessories that I had in my stash. I started off with the same layout and similar colours but pulled in some new elements from my own stamps and dies to create a similar, yet different look. You can check out Shelly's gorgeous card that inspired me HERE.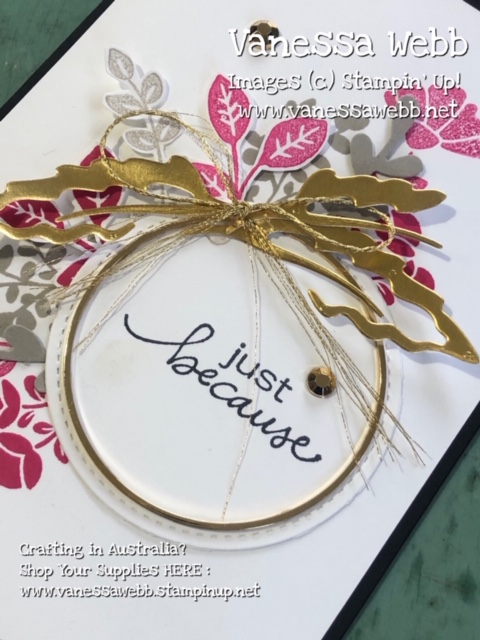 Lovely You Bundle by Stampin' Up!
This bundle has been useful in so many ways……because the images are not overly "flowerey" and the greetings are so varied and diverse….it can be used for almost any occasion where the need for a card arises.
Where-as Shelly used the Forever Fern Bundle (another universally appealing set)…..I've used one that is similar and just as versatile. You could change the colour scheme very easily by just switching out the Melon Mambo ink……leaving the neutrals the same.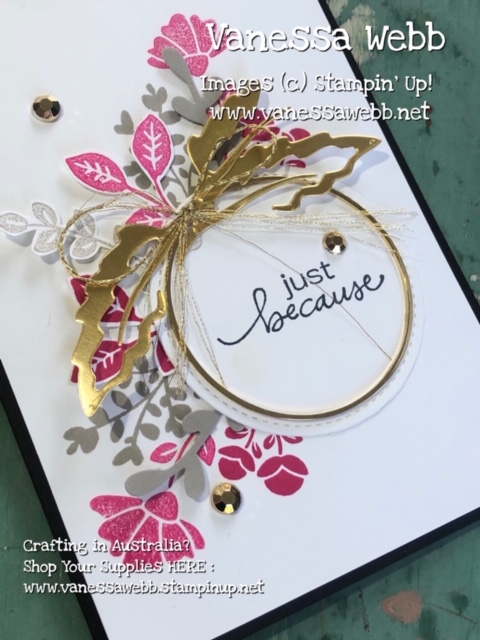 Here's what's been used to create the card….all items available in my Online Store (click "Shop Online" or any image to browse!) :
Product List

Thanks for stopping by!