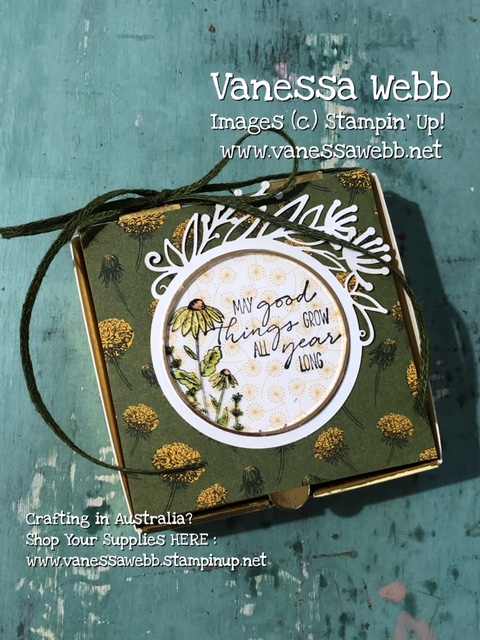 The Retiring/Last Chance List still has many discontinuing and discounted items available! Click on the link below to see all the products still available in my Online Store :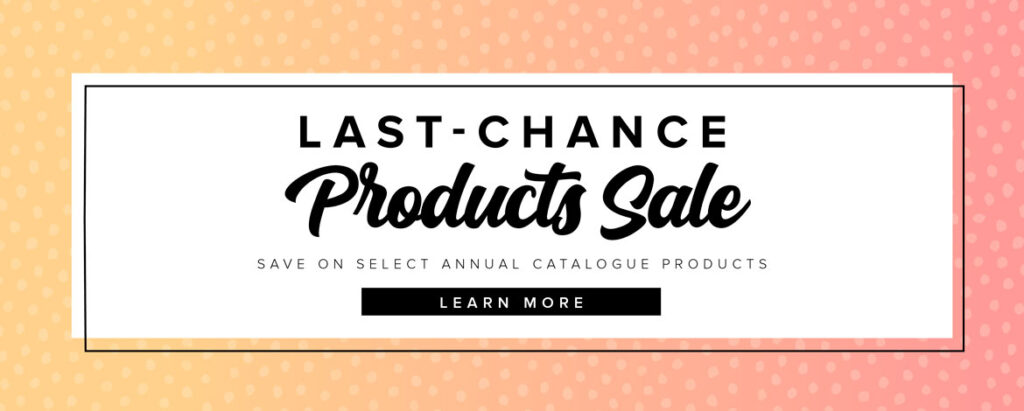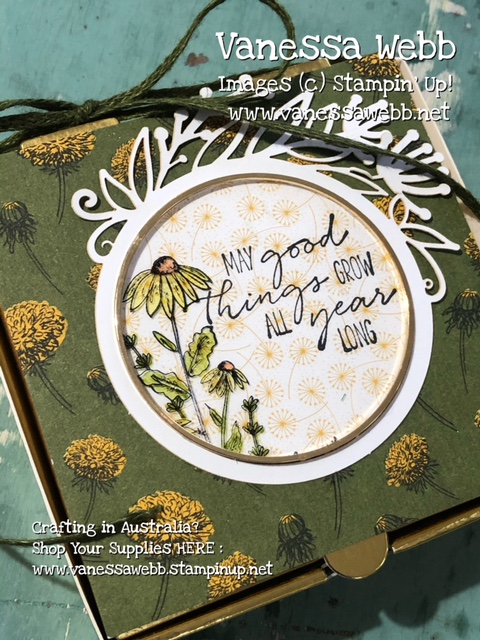 This is a project that I created for one of my lovely workshop hosts last week. It uses two of my favourite retiring products – each of them still available in my Online Store :The Gold Hoops Embellishments and the Gold Mini Pizza Boxes.
HINT : Colour your image stamped in Stazon on the under-side of the Window Sheet so that you don't reactivate and smudge the Stazon! Adhere Window Sheet to project using a Mini Glue Dot behind the flowers stamped onto your Window Sheet Circle.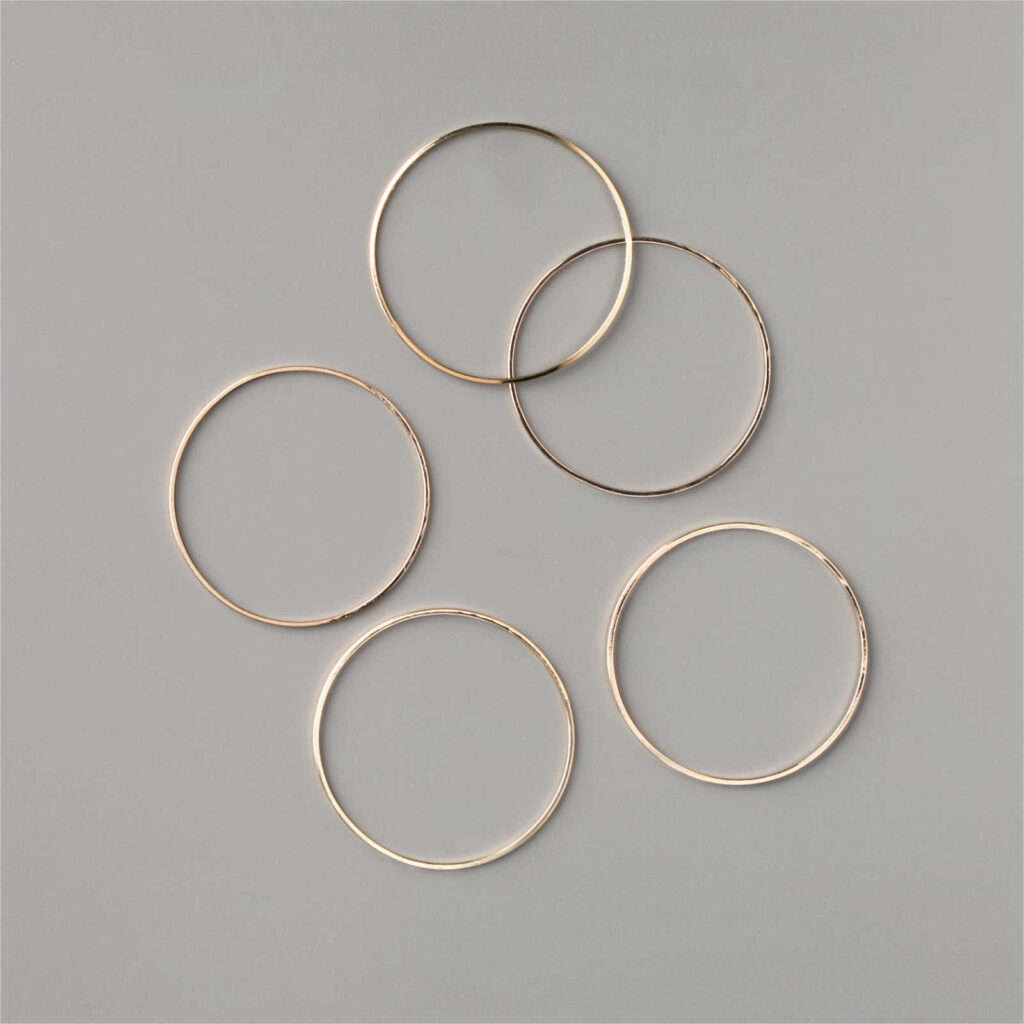 These embellishments are great for easily creating a wreath or a frame for your hand-stamped creations and they are perfect for adding some extra bling to your project with a minimum of fuss.
You can even use them to create dream catchers! Make sure you stock up on some Gold Hoops Embellishments before they're gone for good!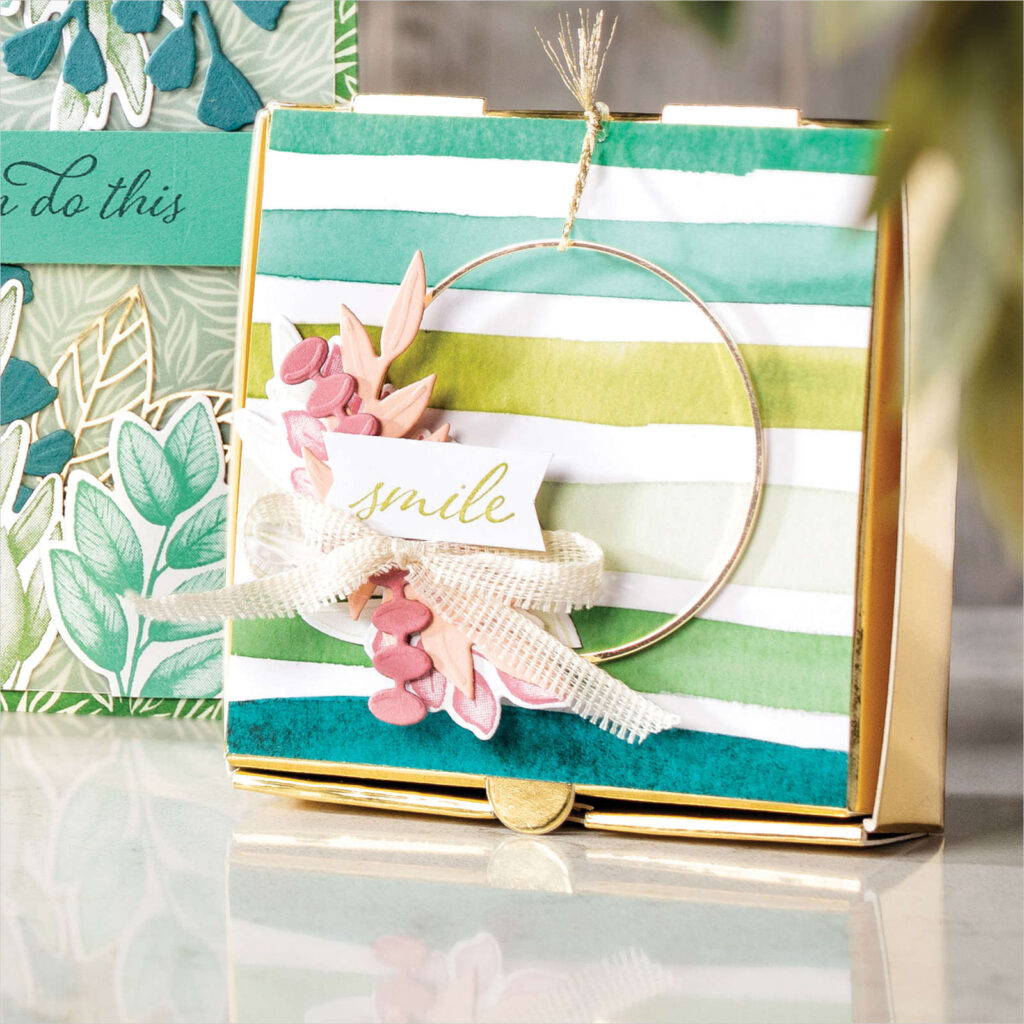 The second favourite item featured here is the Gold Mini Pizza Boxes. The White Mini Pizza boxes have now sold out but the gold ones are still available! Here I've taken some of the shine off my Pizza Box by giving them a light sand with a Sanding Block to create a more rustic look :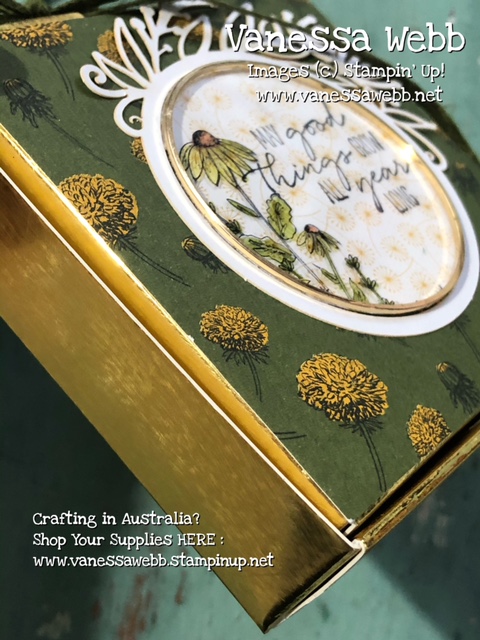 I created my gift-box with a through the looking glass idea in mind, stamping my image in Stazon onto the circle of Window Sheet and layering it over the stamping behind onto the Dandy Garden Designer Series Paper.
Here's what I've used to create my project above, all items available in my Online Store (just click on any image to browse and shop :
Product List
I hope you are enjoying the current sale and stocking up on your favourites before we have to say goodbye to them forever!