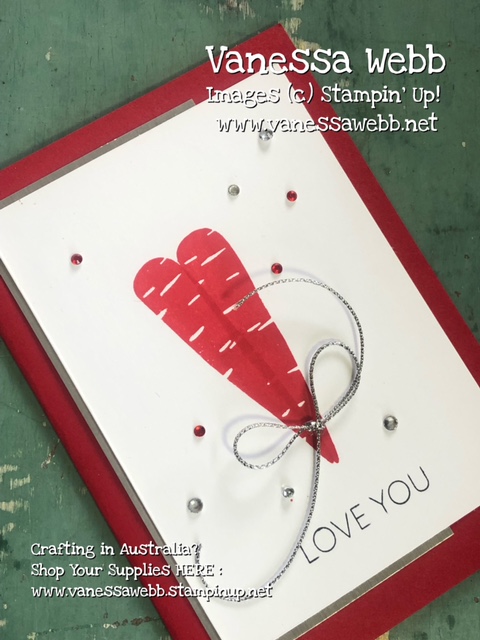 Where did the Valentine's tradition of sending cards come from? These days, Valentines Day is as much a celebration of life and friendship as it is a celebration of Romantic love. But what are the origins of this day?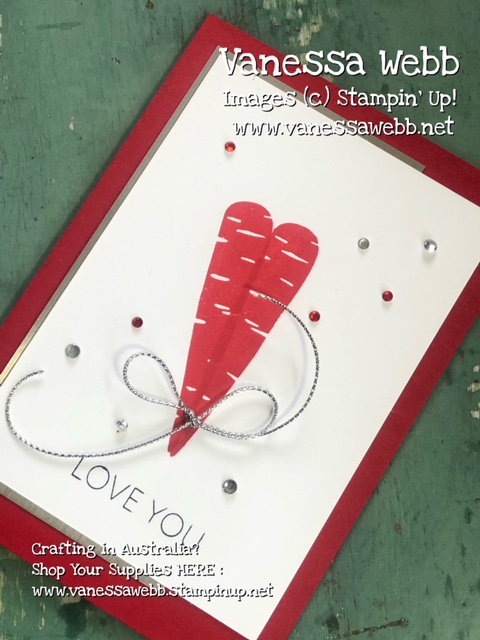 Valentine's Day 2023: Story of Saint Valentine
Happy Valentines Day! This day had traditionally been a celebration of all things LOVE related. But what do we actually know about Valentine's Day and how has history shaped our thoughts over the years. For instance, did you know that Valentine's Day was officially part of the church litergical calendar up until 1969? Around 500 AD, the Catholic Church included St. Valentine's Day as a feast day in its liturgical calendar. Valentine-themed martyred saints were honoured on this day. Three separate saints named Valentine or Valentinus were commemorated in various traditions, but because so little is known about them and because the St. Valentine's Day tale has been documented in numerous ways, the feast day was dropped from the Christian liturgical calendar in 1969.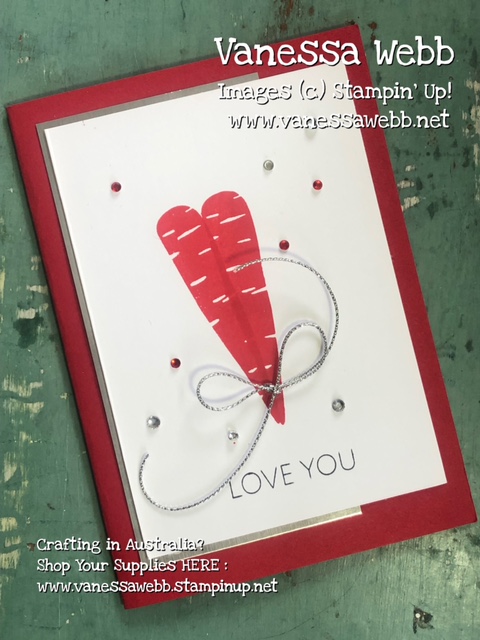 Some claim that Saint Valentine was a Roman priest who officiated weddings for soldiers who were forbidden from marrying due to a Roman emperor's edict that married soldiers did not make excellent warriors and hence young men could not marry. This is how Saint Valentine came to be associated with a love-centred festival. As a sign of affection and to aid in his recognition by soldiers, this Saint Valentine wore a ring with a Cupid on it. He also distributed paper hearts to remind Christians of their love for God, a practice that marks the use of greeting cards.
I don't happen to own any current Valentines or heart-themed stampsets…….so I grabbed one of the Sale-A-bration sets to create this card…….and used the large carrot stamp to create my heart design!
The stampset : "Thanks a Bunch" is a super-cute set and very versatile……and it's available for FREE for a few more weeks during Sale-A-Bration.
Here are a few more cards that I've created with this set, this time using the stamps in the traditional way :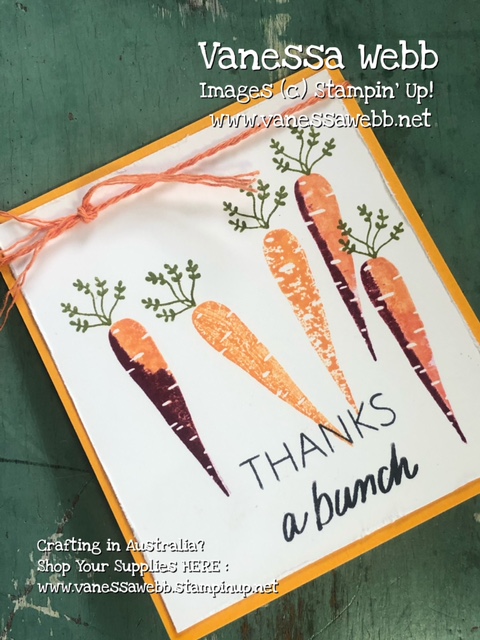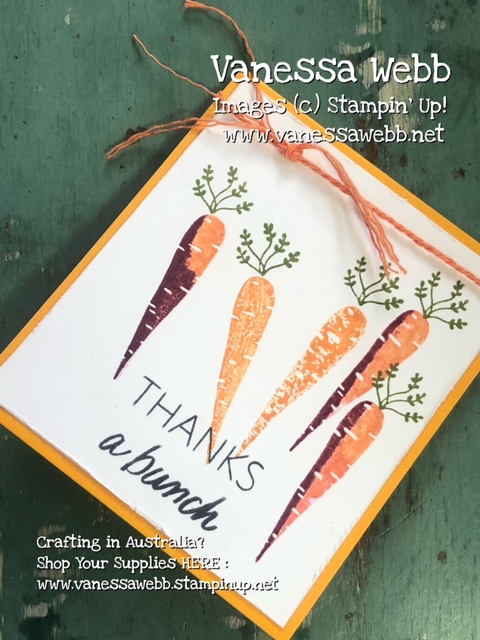 Here's another card using the flower spray and leaf frond stamps from the set :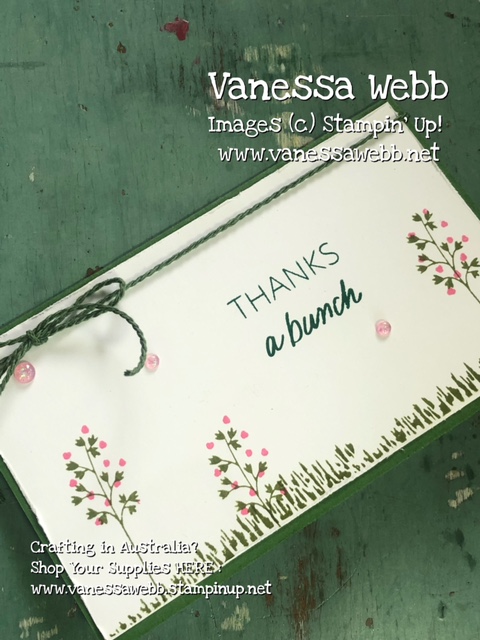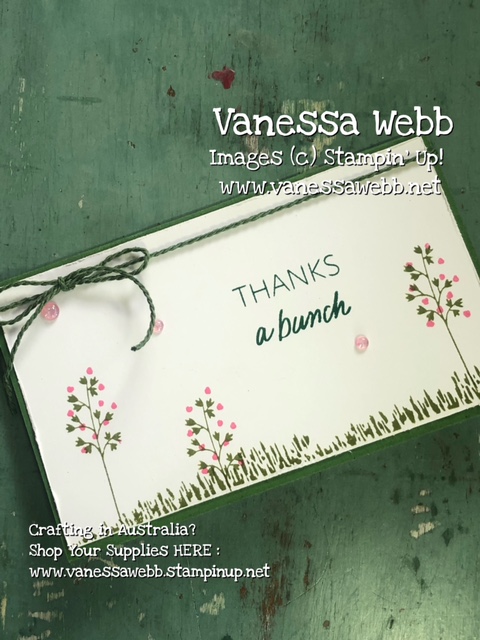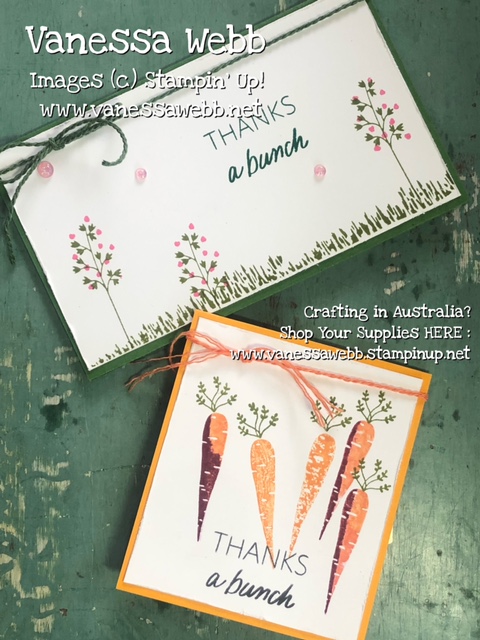 Here's what I've used to create my cards above (all items are available in my Online Store, just click on any image to browse and shop!) :
Product List
Want to see more ideas using this stampset? Check out my Youtube video by clicking on the image below :
Thanks for stopping by!